News
Netflix Cancels Marco Polo
Marco Polo will not return for a third season, as Netflix pulls the plug on its historical epic...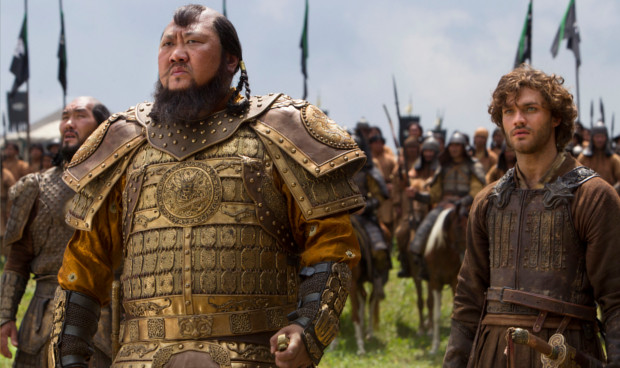 Here's a surprising one: Netflix has pulled the plug on Marco Polo, opting to end the historical drama series after two seasons rather than renewing it for a third run.
The Hollywood Reporter broke the news, as well as revealing that Netflix and the show's producers The Weinstein Company had until the end of the year to make a decision, before their options on the cast's contracts would expire. THR also cites a staggering figure from an unnamed source: Marco Polo purportedly lost Netflix $200 million.
Marco Polo – which starred Lorenzo Richelmy and Benedict Wong – began in 2014 and consisted of 20 full episodes and one half-length Christmas special.
Netflix's original content chief Cindy Holland said this in a statement:
"We want to thank and are grateful to our partners on Marco Polo from the actors, whose performances were enthralling and top-notch; to the committed producers, including John Fusco, Dan Minahan, Patrick Macmanus, and their crew, who poured their hearts into the series; and of course Harvey [Weinstein], David [Glasser] and our friends at TWC, who were great collaborators from start to finish." 
Showrunner John Fusco added this:
"Harvey [Weinstein, producer] and I have a love for this kind of history — we had a fantastic cast, fantastic creative team and crew, and shooting in Malaysia was a privilege. We're working on an idea right now in a similar space that we're very excited about."
It sounds like Fusco and Weinstein's work with Netflix may not be finished, despite that fact that Marco Polo is. We'll keep you posted as we hear more about their next project.