News
Netflix and Nickelodeon Form Deal For New Movies and Shows
Feature films and television series, based on classic Nickelodeon characters and all-new IP, will be heading to Netflix!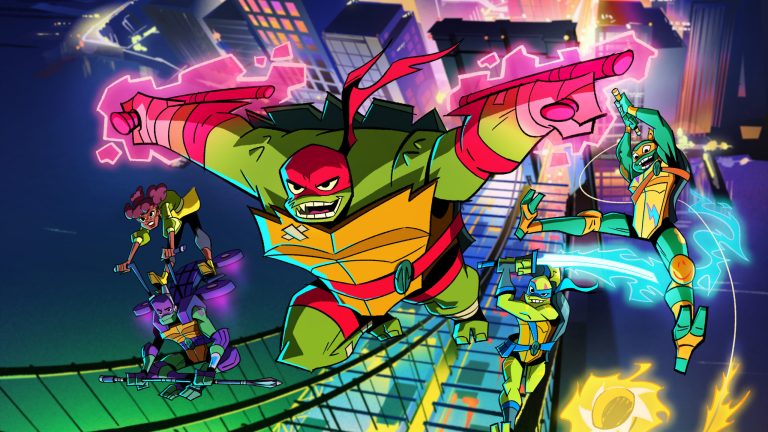 If you're a hardcore Nickelodeon fan, Netflix is about to become your new home! The streaming powerhouse and long-time kids content maker have announced that they've formed a new, multi-year deal to produce original animated feature films and television series. These will include movies and TV shows based on the Nickelodeon library of characters and all-new IP. Some of this content will even be made with adults in mind.
This isn't the first time Nickelodeon and Netflix have worked together. Nickelodeon has released two animated specials through Netflix including Rocko's Modern Life: Static Cling and Invader Zim: Enter the Florpus. We also know there's a live-action Avatar: The Last Airbender series in the works along with specials based on The Loud House and Rise of the Teenage Mutant Ninja Turtles.
"Nickelodeon has generated scores of characters that kids love, and we look forward to telling wholly original stories that re-imagine and expand on the worlds they inhabit," said Netflix vice president of original animation, Melissa Cobb. "We're thrilled to continue collaborating with Brian Robbins, Ramsey Naito, and the creative team at Nickelodeon in new ways as we look to find fresh voices and bring bold stories to our global audience on Netflix."
"Nickelodeon's next step forward is to keep expanding beyond linear platforms, and our broader content partnership with Netflix is a key path toward that goal," said Brian Robbins, President, Nickelodeon.
read more: The Best Anime to Stream on Netflix
What this means for the Nickelodeon channel in the future remains unclear, but we're interested to see how it all works out. Will Nickelodeon pivot all of its resources to Netflix in the future? Will it give up its channel? That's a long ways away but it's worth keeping your eye out.
This deal with Nickelodeon beefs up Netflix's already growing slate of animated content. The streaming giant is doing its best to take a large chunk of the kid's streaming pie and thanks to the deal they'll be getting even more.
Shamus Kelley is a pop culture/television writer and official Power Rangers expert. Follow him on Twitter! He also co-hosts a Robotech podcast, which covers the original series and the new comics. Give it a listen! Read more articles by him here!