News
Neil Gaiman Has A Plan For At Least Five Seasons Of American Gods
Should the beleaguered Starz adaptation's second season prove it was worth it, Gaiman knows precisely where to take it next.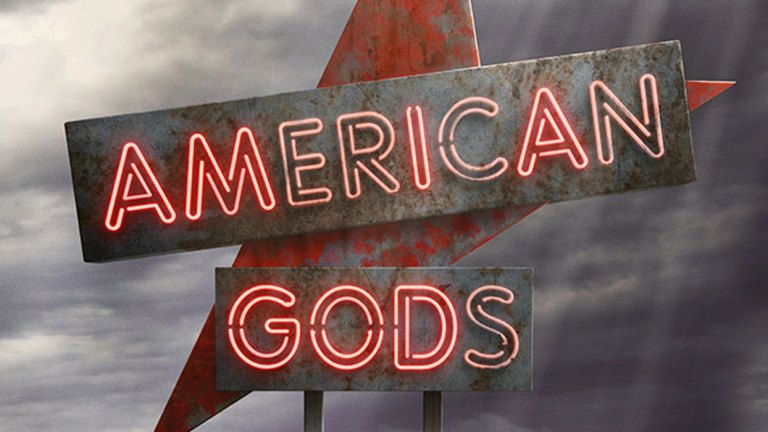 Heading into the American Gods panel at the 2018 New York Comic Con, de facto showrunner Neil Gaiman and the cast had a plan for moving past the previously reported drama that had plagued the second season's production.
Among other things, this included debuting the first trailer for the sophomore season and revealing the official plans for future seasons.
"The plan going in was to make five seasons," Gaiman explains, "and it seems to be actually running according to plan, currently."
Back in 2013, when the project was still at HBO, American Gods was reportedly aiming for a six-season stretch. Three years later, Gaiman said in an interview that he had "no idea" how many seasons the series would run, but claimed that the first was "basically the first third of the book."
Read and download the Den of Geek NYCC 2018 Special Edition Magazine right here!
Obviously, things changed once the adaptation left HBO and was picked up by Starz, where it faced further alterations following the departure of first season showrunners Bryan Fuller and Michael Green. Cast members Gillian Anderson and Kristin Chenoweth's decision not to return also threw a monkey wrench into the whole affair, as did the late removal of season 2 showrunner Jesse Alexander.
Even so, as Gaiman explains it, he and his cohort now have a much better and clearer plan for what the rest of American Gods will look like.
"Lakeside was going to be season 3, and that's where we'll be going in season 3," he says. "Meanwhile, Cairo, Illinois and the House on the Rock are in season 2. We wanted to go there this season and that's exactly what we did. So that's the current plan."
Without getting into specifics, Gaiman admits that "things can change" as the adaptation continues to grow out from his original 2001 novel.
"The tale can grow in the telling, and there are more characters and more things to be done. There are also stories that were written that weren't just in the novel. There's 'The Monarch of the Glen,' 'Black Dog,' the others that came after that. There's also a whole other novel as well, so it may keep going."
With a smile, Gaiman adds that he "loves the idea of Ricky getting to play a 70-year-old Shadow Moon," but stresses they have "a long way to go" before anything like that ever happens. "Besides," he notes, "I'll be dead by then."
American Gods Season 2 premieres sometime in 2019 on Starz.
Andrew Husband is a contributing writer to Den of Geek. Read more of his work here.