News
NBC Fall Preview 2014
Our fall previews continue as Constantine and The Blacklist lead a transition year for NBC...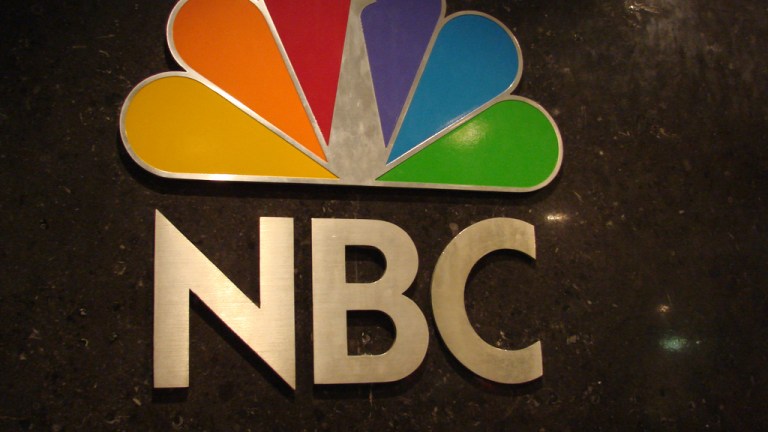 With the 2014/2015 television season just around the corner, Den of Geek is rolling out network previews each day this week to get viewers prepped for the new fall lineups.
To view previous installments in this series, click here for Fox, ABC and CBS. 
We've arrived at the hump day of fall TV lineups – the network with the most question marks heading into the fall. It's on to 30 Rock we go with our fall preview of NBC…
What's New: 
With the way Fox is luring away NBC talent, you would have thought there was a fire sale at 30 Rock. It seems as though half of SNL's recent cast has departed for Fox (remember NBC passed on Mulaney) and NBC still has trouble seeing quality when its right in front of them – this summer they let Community slink away to Yahoo. 
It's the comedy department that will be worrisome for NBC at least early in the season as some promising new shows—including Craig Robinson taking a lead turn in Mr. Robinson—and its last remaining heavy hitter—Parks and Recreation in its final season—won't hit the air until 2015.
I'll have extended thoughts on the two most talked about new comedies to hit NBC, Marry Me (Tuesdays, 9:00 p.m.) and A-to-Z (Thursdays, 9:30) later in the preview. 
We'll start with the dramas. The most promising and geeky one of the bunch is Constantine (Fridays, 10:00 p.m.). The demon hunter represents the third new DC Comics-based show to hit television this fall along with Fox's Gotham and CW's The Flash. It won't get as much mainstream fanfare as the Batman origin story and doesn't hold as much weight for DC fans as The Flash, but Constantine has a potential star in its lead, Matt Ryan (Criminal Minds), a cinematic feel and a solid pilot with room to grow the series into a potential winner for NBC. 
Hopefully the superhero boom helps pay the bills for NBC because after Constantine, the schedule screams low-risk, moderate reward. A strong woman running D.C. from behind the scenes has worked well for ABC. We'll see if a strong woman running the country from inside the White House has the same effect when Katherine Heigl stars as the nation's top CIA analyst in State of Affairs (Mondays, 10:00 p.m.). The series doesn't premiere until November 17, but it will get a generous lead-in from ratings monster The Voice. 
In shows I'd be surprised if they last more than one season, Debra Messing returns to NBC as a mom who also works for the NYPD or something in The Mysteries of Laura (Wednesdays, 8:00 p.m.) and Kate Walsh is an unorthodox Los Angeles criminal judge in the comedy Bad Judge (Thursdays, 9:00 p.m.). As for the latter, just remember NBC booted Community.
What's Old:
The 90s—when NBC was a force in the industry—seem like forever ago. There are a few solid returners but NBC clearly has no flagship show or comedy block as it once did.
The Blacklist (Mondays, 10:00 p.m.) is the big draw this year. 
Sophomore comedy About A Boy (Tuesdays, 9:30 p.m.) was just good enough to get renewed.
The police—Chicago P.D. (Wednesdays, 10:00 p.m.)— and fire departments—Chicago Fire (Tuesdays, 10:00 p.m.)—in the Windy City are back. 
I guess this is the flagship show now: Law & Order SVU (Wednesdays, 9:00 p.m.) premieres its millionth season this fall.
Parenthood (Thursdays, 10:00 p.m.) is in its final season.  
Grimm (Fridays, 9:00 p.m.) is back for a fourth season.
New Shows We're Excited About: 
Ken Marino (Party Down, Childrens Hospital… and never forget Dawson's Creek) is the king of completely taking over smaller roles in comedies. He can steal the camera for a minute and make you forget what show your actually watching. Now that camera will constantly be following him and we'll see if Marino is up for the task when he stars alongside Casey Wilson (Happy Endings, SNL) in Marry Me (Tuesdays, 9:00 p.m.). 
The writing is sharp, the supporting cast (Tim Meadows!) is deep and Marino and Wilson colliding in a romantic comedy could be the best thing to happen to NBC this year.
Marry Me has received positive reviews so far, but it will have a ton of timeslot competition going up against Fox's New Girl, ABC's Agents of the SHIELD and CW's Supernatural. 
An Old Show We're Excited About:
It's not all bad for NBC. The Blacklist was a breakout hit and the James Spader-led crime drama returns for a second season this fall. Mike Cecchini, our managing editor, covered the first season. Here's what he expects in season two: 
The Blacklist had one of the best pilots we've seen in years, and despite an inconsistent first season, was lots of fun. Mostly thanks to James Spader having the time of his life as Red Reddington, but also because of a series of villains who, at their best, would give Batman pause. We just hope that season two dispenses with some of the more standard procedural elements that made some episodes a slog last year in favor of a more solid season-long arc. And more Alan Alda, please. – Mike Cecchini
Shows We're Skeptical About:
I can defend the How I Met Your Mother finale (it was perfect) and insinuate that Cristin Milioti deserved a better shake than she got all in the same breath. HIMYM creators Carter Bays and Craig Thomas waited too long to pick their mother and their ending supposedly nine seasons in the making wasn't exactly the career-changing role Milioti signed up for. Luckily she didn't have to wait long to get her own inclusive love story. 
Milioti and Ben Feldman (Mad Men) star in A-to-Z, a romantic comedy that, at least in its movie-like trailer, questions what is left to fate and what is determined by chance. I'm not sure where the hook is here, but the only direct competition from their target audience in the Thursday 9:30 p.m. timeslot is half of Scandal. Don't count out the considerable waves made from HIMYM's final season, which could at least give A-to-Z a fighting chance. Then again, I was one of the few watching Ted Mosby aimlessly search for his future wife for half a decade before anyone started to notice that hanging out in McLaren's Pub was actually pretty fun. Unfortunately, the leash on NBC is much shorter than CBS. 
A Strong Take on NBC's Fall Lineup:
I'm not going to sugar coat this. There's not much to be excited about from NBC. It's like they're ignoring all the good stuff happening on cable in favor of being as safe as possible. It will show in the ratings, as the peacock will slip to fourth place, just ahead of CW. From top of the rock to bottom, indeed. 
Like us on Facebook and follow us on Twitter for all news updates related to the world of geek. And Google+, if that's your thing!