News
Natalie Wood: An American Murder Mystery Coming to ID Discovery
A new ID probe separates facts from fiction in the upcoming special Natalie Wood: An American Murder Mystery.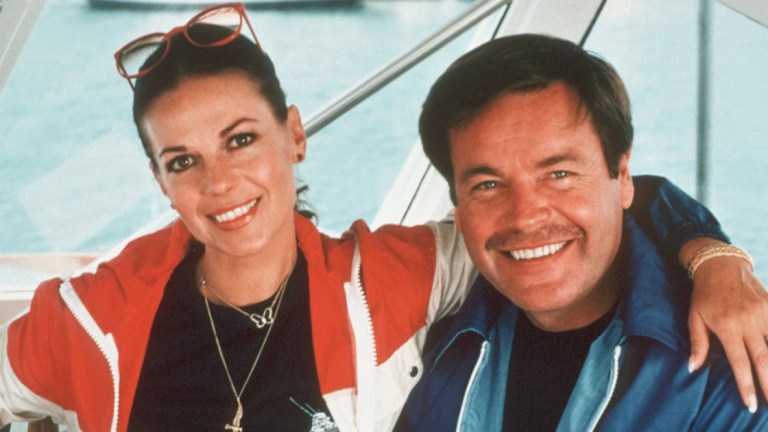 Investigation Discovery will explore the suspicious death of a Hollywood legend its upcoming one-hour special Natalie Wood: An American Murder Mystery. The series premieres on Sunday, April 16 at 10 p.m. on ID.
"In the early morning hours of November 29, 1981, Hollywood star, Natalie Wood vanishes from the yacht of her actor husband, Robert Wagner, into the open waters off Catalina Island," reads the press statement from crime and justice network ID. "Hours later, a search party finds Wood's body floating outside of a cavern with the cause of death then declared to be, drowning. Police spring into action but have little information about the moments before she disappeared. What happened to one of Hollywood's most famous rising stars?"
Wood went missing from family's yacht, the Splendour, off the coast of Catalina Island in California in November 1981. The only people on board were Wagner, Christopher Walken, and Captain Dennis Davern. Initially deemed an accident, Wood's case was officially re-opened in 2011 due to new eyewitness testimony.
"The suspicious death of Natalie Wood is one of those controversial cases that continues to resonate as one of Hollywood's greatest tragedies," Group President, Investigation Discovery, Destination America and American Heroes Channel Henry Schleiff said in a statement.
"There are still so many unanswered questions surrounding her death that we hope this special will, once and for all, provide some insight into what really happened that fateful night to Natalie Wood."
Natalie Wood: An American Murder Mystery will separate fact from fiction as it retraces the events leading up to that night. The series will trace Wood's rise to fame to her "tumultuous relationship with her famous beau," according to the press statement. Wagner is best known for his TV roles in It Takes a Thief (1968–70), Switch (1975–78), and Hart to Hart (1979–84). He was featured in Titanic (1953), and A Kiss Before Dying.
Wagner and Wood were one of Hollywood's Royal Couples. They were married from 1957 to 1962, divorced, and remarried in 1972.  Wood was nominated for Oscars for her roles in the iconic teen classic Rebel Without a Cause (1955) and Splendor in the Grass. She co-starred with John Wayne in John Ford's The Searchers, and modernized William Shakespeare's Romeo and Juliet as Maria in West Side Story (1961). She also starred in the sexual revolution film Bob & Carol & Ted & Alice (1969).
Natalie Wood: An American Murder Mystery is an extensive, 360-degree look into the suspicious circumstances surrounding Natalie Wood's drowning more than three decades ago. It will include exclusive interviews with those who were on the scene. The special also talks with Natalie's sister, Lana Wood, and hair dresser, Ginger Blymer. It will also include a never-before-seen interview with Doug Oudin, the acting harbor master the night Natalie died.
The latest installment in ID's American Murder Mystery franchise is produced for ID by American Media, Inc. and Jupiter Entertainment. It is executive produced by Allison Wallach, Tim McConville, Matt Sprouse, David Pecker, Patrick Reardon and Dylan Howard as executive producers. For ID, Pamela Deutsch is senior executive producer, Sara Kozak is senior vice president of production, Kevin Bennett is general manager, and Henry Schleiff is Group President of Investigation Discovery, American Heroes Channel and Destination America.
Natalie Wood: An American Murder Mystery premieres on Sunday, April 16 at 10 p.m. on Investigation Discovery.