News
Nat Geo's Valley of The Boom To Stream Early (EXCLUSIVE)
Lamorne Morris comes bearing gifts this holiday season: The first episodes of Nat Geo's new series Valley of the Boom.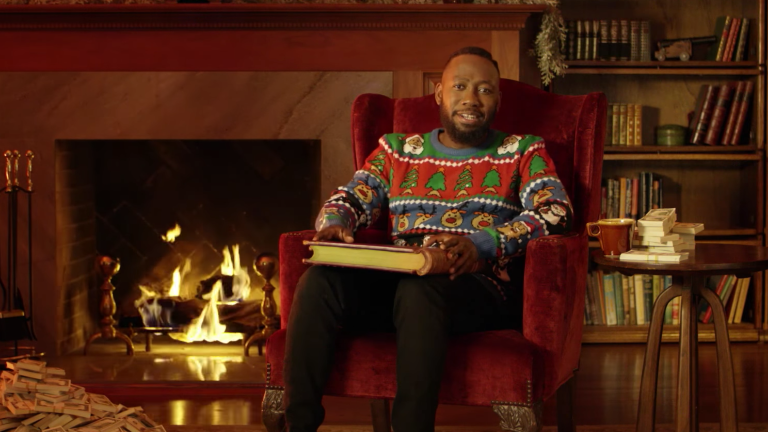 The story of the internet is still being written, one line of code at time. A handful of major players–Amazon, Apple, Google, and Facebook–dominate the headlines as they fight to seize the narrative about where the future of technology is going. But what was the internet like during its formative years? How did it lead us here? And who were the major players that took us on this wild ride? 
National Geographic's new series Valley of the Boom tells the story of the early days of the internet by chronicling pivotal stories from the dot-com bubble era. It's set to premiere on January 13th, but with the show focusing on the tech industry's original disruptors, the network decided to go new school and release the first two episodes early on digital platforms as a holiday treat. Starting December 21st, Valley of the Boom will be available to stream on NationalGeographic.com, National Geographic TV App, Apple TV, iTunes, Amazon Prime, Roku, Facebook, and YouTube.
Valley of the Boom stars Bradley Whitford, Steve Zahn, Lamorne Morris, John Karna, Dakota Shapiro, and Oliver Cooper. It's based on true stories of Silicon Valley legends and once promising startups Netscape, TheGlobe.com, and Pixelon. The scripted-nonfiction series will also feature documentary-style interviews from experts of that era, similar to how Nat Geo's Mars uses both scripted and documentary footage. Valley of the Boom is a little tougher to nail down, though. As you can see in the trailer, creator Matthew Carnahan (House of Lies) uses a number of different narrative devices to tell this story, including Morris breaking the fourth wall and Zahn dancing his heart out.
Maybe the best way to get a feel for the tone of the show is through this exclusive clip, in which Morris uses startup money to feed a burning holiday yule log. Watch the clip below! 
The series is executive produced by Carnahan and Arianna Huffington. Experts that appear in the documentary-style interviews include Mark Cuban, Dan Goodin, and Huffington. Several prominent tech figures from the companies featured in the series also appear: President and CEO of Netscape Communications Corporation James Barksdale, Netscape founder Jim Clark and co-founders of TheGlobe.com Stephan Paternot and Todd Krizelman.
The six-part limited series premieres Monday, January 13th on National Geographic.