News
Narcos: Mexico Season 2 Trailers, Release Date, Cast, and News
Netflix prequel series Narcos: Mexico season 2 is coming soon, continuing the 1980s-set exploits of the cartel drama.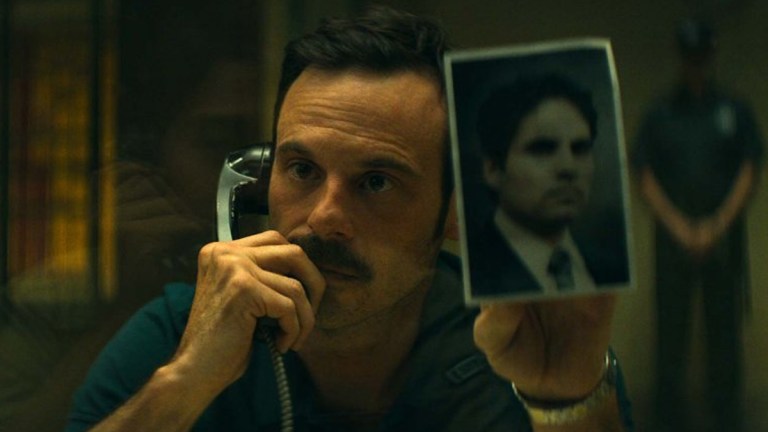 Netflix doesn't plan to kick its Narcos habit anytime soon. A quick renewal was given back in December 2018 to the recent prequel iteration, making Narcos: Mexico season 2 official only a month after its first season premiered.
Mind you, the billing identifies the new frame as "season 2," even though the first Mexico season was, technically, season 4 of the main Narcos series, which makes this new one season 5. (Similar to how Red Dead Redemption 2 is, technically, the third entry in the Red Dead video game series.)
Narcos: Mexico Season 2 Trailer
The full trailer for the second season of Narcos: Mexico is here, highlighting the perils of holding on to power, all to the soundtrack of a remixed era-appropriate Depeche Mode classic.
The teaser below drives home the point that "no one is untouchable."
The reveal of the Season 2 premiere arrived with the following brief teaser focused on Diego Luna's return as "El Padrino."
Previously he streaming giant touted the Narcos: Mexico Season 2 renewal with a teaser video and an empire-building logline.
Narcos: Mexico Season 2 Release Date
Narcos: Mexico Season 2 is set to premiere on Netflix on Thursday, February 13, 2020. The release date reveal was the first major update on the second season in over a year.
Narcos: Mexico Season 2 Cast
Scoot McNairy will join the main cast for Narcos: Mexico season 2. His character (as seen in the article's title image, a new photo from the upcoming Season 2,) previously served as the unnamed narrator of Season 1, and finally stepped onscreen in the concluding moments, revealed to be Walt Breslin, the new DEA agent tasked with taking on cartel kingpin Miguel Felix Gallardo.
The identity of McNairy's character was a tightly-kept secret up until the premiere of Mexico. McNairy's reveal as Breslin came with a voiceover monologue, seemingly teasing what viewers should expect for the now-confirmed season 2, explaining – of the season's early '80s events – the birth of the first cartel, the escalation of violence, money and drugs, as well as the effect it would have on the DEA as a full-on drug war exploded.
McNairy, a Dallas-born actor, will be coming off the January-premiering drama, I Care a Lot, along with recent roles in Once Upon a Time… in Hollywood and the third season of HBO's True Detective. He's no stranger to Netflix, with recent roles in film The Legacy of a Whitetail Deer Hunter and Western series Godless. He also appeared in notable recent films such as Batman v Superman: Dawn of Justice, Gone Girl, 12 Years a Slave and Argo and fielded runs on AMC's Halt and Catch Fire and appearances on FX's Fargo.
Diego Luna will return for another season as Miguel Felix Gallardo, a.k.a. "El Padrino" – "the Godfather," set to take on McNairy's Breslin. While we know that Luna is going to have his hands full reprising his Rogue One: A Star Wars Story character, Cassian Andor, for a starring role in a Disney+ TV series, this Narcos return is hardly a surprise. Indeed, the character's return was hinted to anyone who caught the previous season, or, in the very least, is familiar with the real-life events that inspired the series. – Of course, by that same token, it should be similarly clear why his Mexico Season 1 rival Michael Peña's undercover DEA agent, Kiki Camarena, will not be making a return of his own.
Narcos: Mexico Season 2 Details
Netflix – in typical fashion – is keeping the quantitative data for the November 16, 2018-launched Narcos: Mexico close to its chest, but the streaming giant is clearly treating it like a hit series. (That's more than we can say for Daredevil – sorry, we're still a bit salty about that one.) Yet, the Mexico renewal may have been telegraphed back in October 2018, when showrunner Eric Newman signed an overall deal with Netflix. Indeed, Newman made subsequent comments to THR that seemed to carry an air of certainty about its renewal prospects, lauding:
"I will do this as long as they'll let me do it." He added, "Narcos is the greatest and most satisfying professional endeavor of my life, and to write and creatively steer this show for now four seasons, it would be unique even if I hadn't been a movie producer for the first 20 years of my career. It's a strange transition, but man, I love it."
Narcos: Mexico made some interesting and necessary changes to the fact-based Netflix cartel drama as it became long in the tooth, concocting a welcome Pacino-Scarface type setting by shifting its storyline back to the early 1980s and tapping an impressive headlining duo of notable film stars in Diego Luna and Michael Peña. The season showcases the rise of the Guadalajara Cartel, set against the cat-and-mouse game of the cartel's Félix Gallardo (Luna) and DEA agent Kiki Camarena (Peña). Moreover, the fact-based prequel series even managed to acknowledge its own lineage with the single-episode return of Wagner Moura's Pablo Escobar, the cartel kingpin at the center of the main Narcos series in its first two seasons.
Joseph Baxter is a contributor for Den of Geek and Syfy Wire. You can find his work here. Follow him on Twitter @josbaxter.