News
Nancy Drew TV Show in the Works at NBC
The reimagining would follow the middle-aged author of Nancy Drew as she and her friends solve mysteries.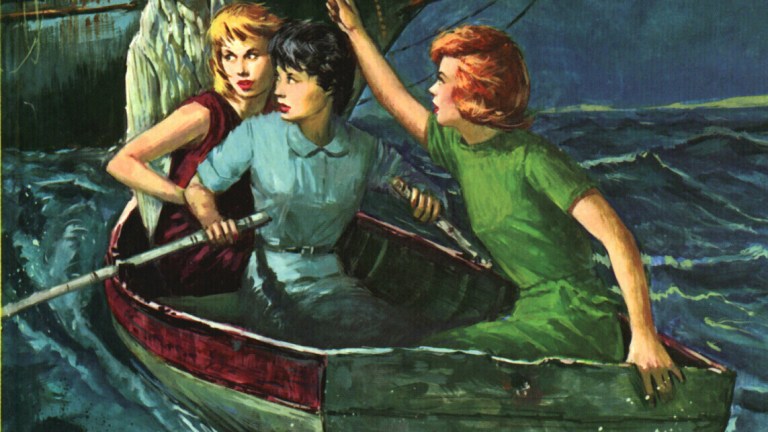 Network TV has not yet given up on a Nancy Drew-inspired TV series. After a 2016 development season that included a Nancy Drew pilot that failed to get picked up to series at CBS, the girl detective is back.
According to Deadline, NBC is working on developing a drama inspired by the famous children's books. Doubt creators Tony Phelan and Joan Rater are the ones behind the pitch. Yes, this was the same duo who developed the failed 2016 pilot for CBS.
Sadly, this version of the pilot is also a reimagining, having little more to do with the actual book concept than the police procedural CBS was looking at in 2016. (Why can we not get a straight adaptation of Nancy Drew?) What would NBC's Nancy Drew be about? Here's the synopsis, via Deadline…
When the author of the most famous female teen detective book series is thrust into a real-life murder mystery, who does she turn to for help? Her two best friends from childhood, who were the inspiration for all those books and the women who have a real ax to grind about the way their supposed best friend chose to portray them all those years ago.
So, it's like Castlemeets Now and Then. OK, that could be good.
"We did a pilot and we tried to forget about it but we couldn't; we loved the characters so much," Rater said on the similarities between the two series. "But we knew that we had to come up with a different way to go about it."
"She found fame, but, in the process, lost her best friends," described Phelan. The series will be about Nancy reconnecting with the childhood friends she always cast as sidekicks in the fictional versions of their lives to solve mysteries together. The characters are set to be in their 40s or 50s, which Rater calls "their superpower," as most people wouldn't suspect their demographic of sleuthing.
More news as we hear it.
Read the full Den of Geek NYCC Special Edition Magazine right here!