News
My Dinner With Hervé Trailer Teases a Little Story
Game of Thrones' Peter Dinklage promises a tall tale to 50 Shades of Grey's Jamie Dornan in HBO's first My Dinner with Hervé trailer.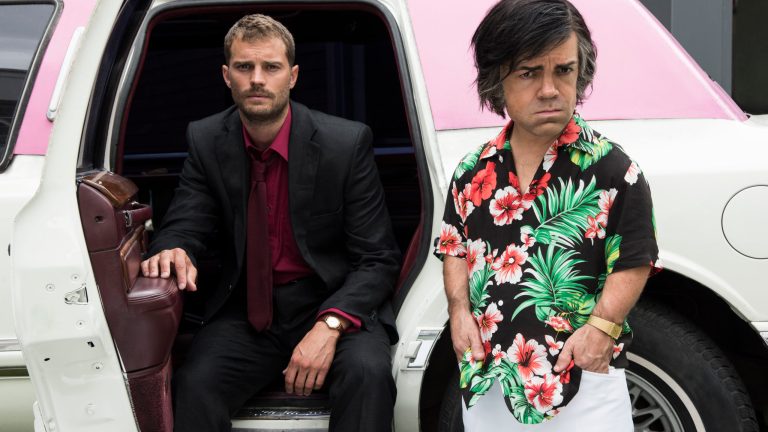 "I have a little story for you, junior," Hervé Villechaize promises in the first My Dinner with Hervé trailer. And it promises to be a competitive entry to anything told on Fantasy Island. Emmy-winning Game of Thrones star Peter Dinklage plays the late actor Hervé in HBO Films's upcoming long-form movie My Dinner with Hervé. His dining pleasure is shared with Fifty Shades of Grey's Jamie Dornan, and supper was served in 1993.
Dornan will play struggling journalist Danny Tate, whose life is changed after a wild night in L.A. with Villechaize. Accorrding to the official synopsis:
"An unlikely friendship evolves over one wild night in LA between a struggling journalist and actor Hervé Villechaize, the world's most famous gun-toting dwarf, resulting in life-changing consequences for both."
You can watch the trailer here:
My Dinner with Hervé is being directed by Sacha Gervasi, who co-wrote the screenplay with Sean Macaulay. Gervasi recorded the final interview with Villechaize before his death by suicide in 1993, at the age of 50. My Dinner with Hervé is being executive produced by Dinklage, Gervasi and Steven Zaillian.
Dinklage made his film debut as an actor frustrated by the roles he is consigned to because of dwarfism in the film Living in Oblivion (1995). He also played the title role in the 2003 film The Station Agent (2003), for which he was nominated for best actor at the Screen Actors Guild and Independent Spirit Awards. Dinklage  was also featured in the films Elf (2003), both the British Death at a Funeral (2007) and its 2010 remake, Penelope (2006) and The Chronicles of Narnia: Prince Caspian (2008).
For TV, Dinlage had a recurring role on HBO's Entourage (2004) and ABC's Life As We Know It (2004). Dinklage won 2 Emmy Awards for Outstanding Supporting Actor in a Drama Series category for his role as Tyrion Lannister Game of Thrones.
Dornan will next star in H-Block, along with Pierce Brosnan (The Son), and Cillian Murphy, who costarred with Dornan in Anthropoid. H-Block tells the story of 38 republican inmates who made a break from the maximum security Maze Prison in 1983.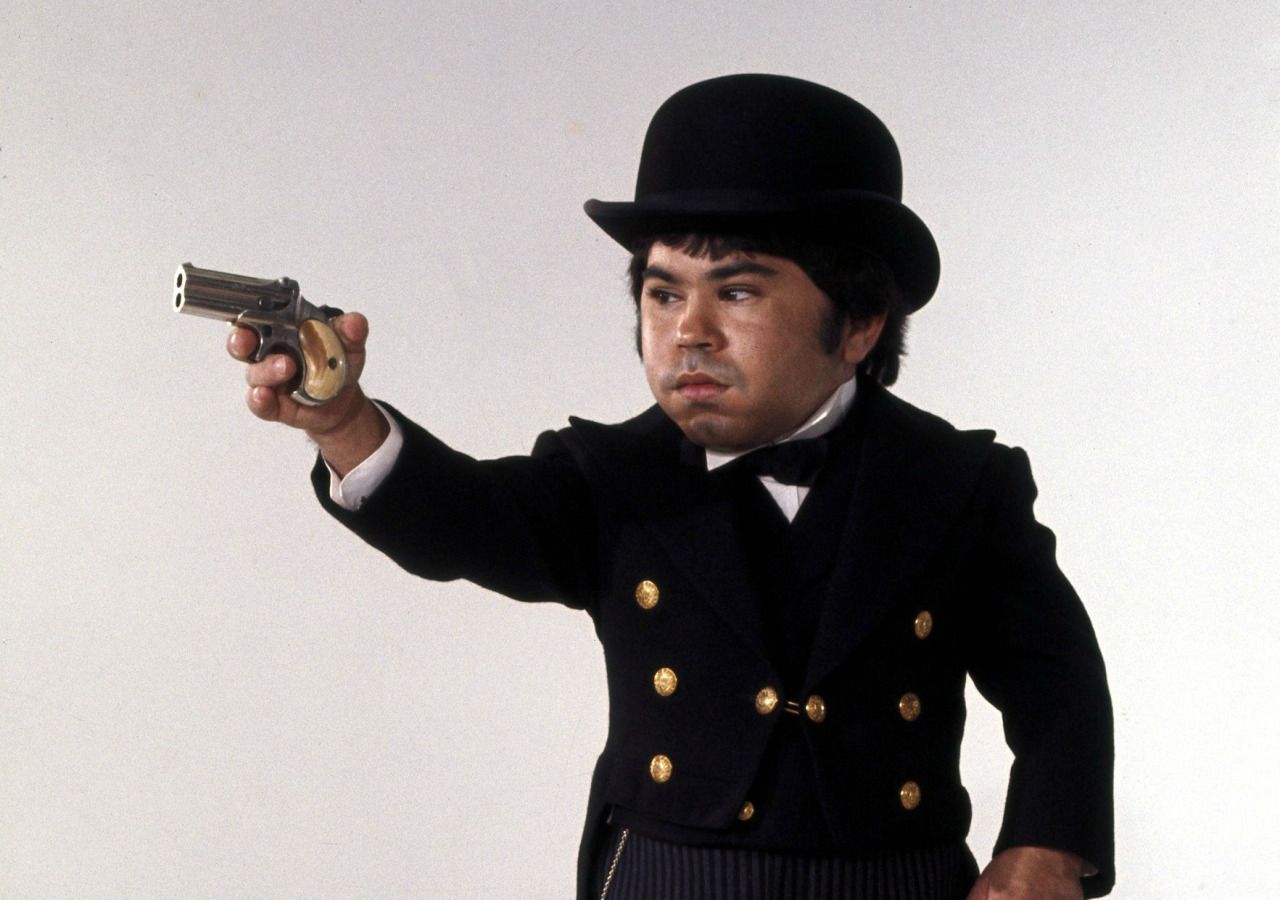 Villechaize is best known for playing as Mr. Roarke's (Ricardo Montalbán) assistant Tattoo in the TV series Fantasy Island, and the Bond villain Nick Nack, in The Man with the Golden Gun. He also starred as King Fausto, the libidinous but unfair ruler of the Forbidden Zone in the trippy, musical fantasy The Forbidden Zone. Villechaize was a champion of underground and experimental art. He not only donated his salary to the production, he painted sets and made sandwiches for the cast and crew.
My Dinner with Hervé premieres October 20 on HBO.
Culture Editor Tony Sokol cut his teeth on the wire services and also wrote and produced New York City's Vampyr Theatre and the rock opera AssassiNation: We Killed JFK. Read more of his work here or find him on Twitter @tsokol.