News
New Muppets Reboot Coming From Disney
Muppets Now is the new Muppet show and it's unscripted! YAAAAAAAAAAY!!!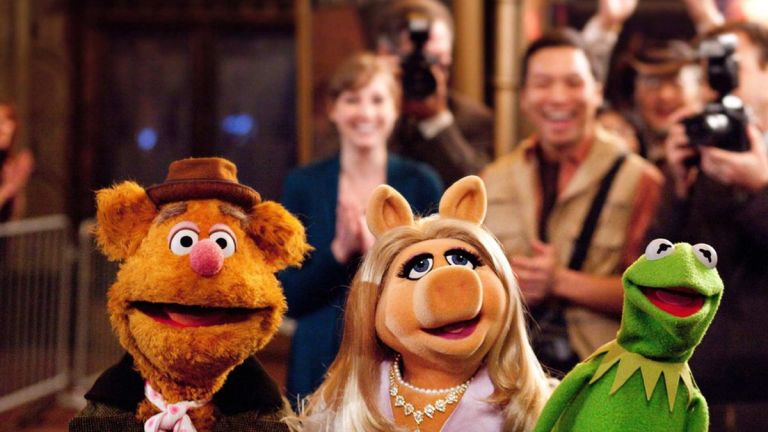 For years, the Muppets have been Disney's unused puzzle piece. Despite being such a timeless and beloved corner of entertainment, Disney hasn't been able to figure out how to best use Kermit and the rest in modern times. The 2011 movie The Muppets brought them back in style, but relied heavily on pressing nostalgia buttons. Its 2014 follow-up Muppets Most Wanted didn't quite hit the same highs and so we got an ABC series, again called The Muppets, which focused on Kermit and Piggy's post-break-up in a semi-improvisational, Larry Sanders Show, The Office, Curb Your Enthusiasm style. While it had its strong points, there was a lot of creative meddling and  the show was unable to find its footing, and so it ended after one season.
The Muppet Babies reboot appears to be doing well, at least, but what about the grown-up Muppets that we all love? Are we going to go back there someday?
With Disney+ launching in November, Jim Henson's beloved creations can hopefully find a new lease on life. On Twitter, Kermit the Frog's account released a graphic explaining their new show with certain pieces of text blocked out due to "legal reasons."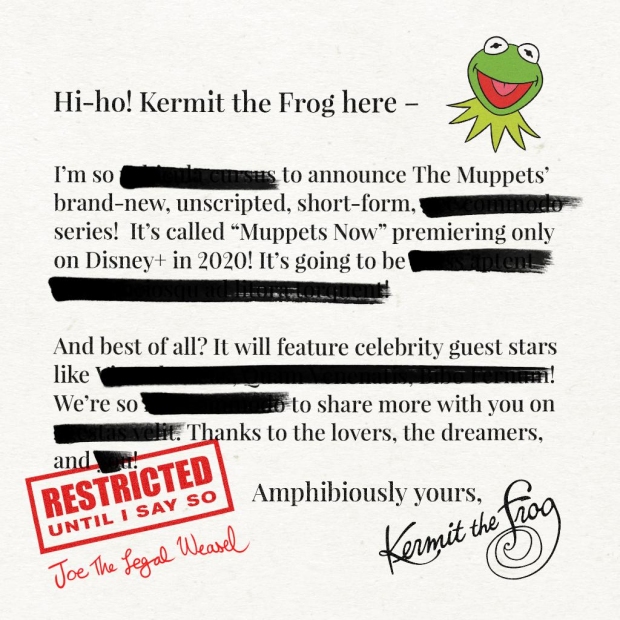 Then again, a lot of the blotted out stuff looks like pure gibberish, so it's no big loss.
So, yeah. Muppets Now. The new series will be an unscripted, short-form series with celebrity guests. Now, I'm no horse professor, but from the sounds of it, the show will essentially be Whose Line is It Anyway? with Muppets.
That's an ambitious concept that can really go either way. It will presumably be a bunch of puppeteers doing improv scenes, mingling with people who have to play along on the spot while only interacting with the Muppets themselves. It has a lot of potential for success, but it also has a lot of potential to be a trainwreck. Is this it, chief?
read more: Frank Oz Says Disney "Don't Get" the Muppets
It'll be time to get things started in 2020.
By the way, this has no actual connection to Muppets Now, but the YouTube series Defunctland recently did a six-part documentary on the life of career of Jim Henson and, oh my God, you need to watch it if you haven't already.
Gavin Jasper writes for Den of Geek and sings "Rainbow Connection" as his go-to karaoke song, Kermit voice included. Read more of his articles here and follow him on Twitter @Gavin4L
Read and download the Den of Geek SDCC 2019 Special Edition Magazine right here!