News
Mr. Robot Vol. 5 Soundtrack Exclusive Revealed
Mr. Robot, Vol. 5, the fifth installment of the show's soundtrack scored by Mac Quayle, is released tomorrow. Here is a first listen.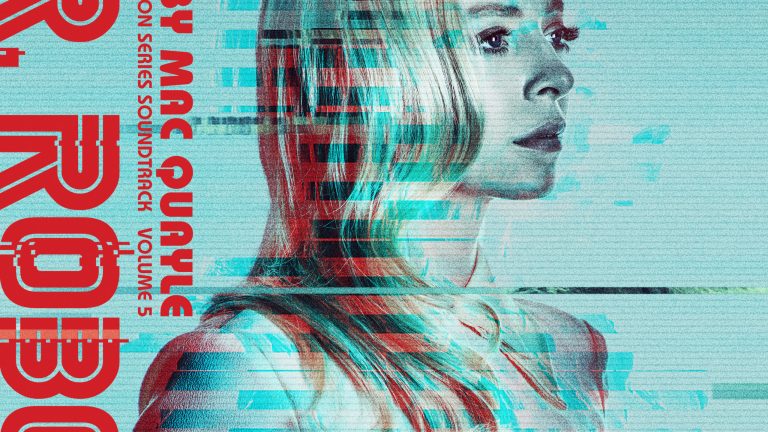 There is no shortage of excellent TV soundtracks currently. Composers like Bear McCreary and Ramin Djawadi have made names for themselves and elevated the musical/episodic relationships on shows like Game of Thrones, The Walking Dead, and Battlestar Galactica.
No show/soundtrack relationship may be more complementary than the one over at USA Network's Mr. Robot, however. Mr. Robot follows the story of paranoid hacker Elliot Alderson (Rami Malek) and his vain efforts to fix the world. The show's soundtrack, as composed by Mac Quayle, is a natural extension of the show's tone and character: twitchy, tightly-wounded, tech-savvy, and ultimately lovely.
"The music is often trying to bring the viewer into Elliot's subconscious," Quayle says. "It is inspired by his paranoia, fear, and determination."
Now Quayle's compositions are getting another official soundtrack. Mr. Robot, Vol. 5 is set to be released by Lakeshore Records on August 17. 
We have an exclusive first listen of one of the tracks therein. Take a peak at the track below with the appropriately Mr. Robot-ian name "3.1_4 – Root@kali.0cc." 
"3.1_4 – Root@kali.0cc" comes from the show's third season.
"I like this track because it feels like classical music created with electronic instruments," Quayle says. "That is something I have enjoyed ever since I first heard Switched On Bach."
Quayle has scored all three of Mr. Robot's seasons and is set to return for its still unscheduled fourth. He has also scored Ryan Murphy shows American Horror Story, American Crime Story, Feud, and Pose.
As for the technical nature of the track, Quayle says: "'root@kali' has a main synthesizer motif that was created using the u-he Zebra virtual instrument and an arpeggiator. Four voice chords are held for 2 bars each and the arpeggiator produces the fast moving notes. The change in timbre is done by adjusting the cutoff frequency of the Low Pass Filter. I live for this stuff!"
Whatever Elliot Alderson gets up to in Mr. Robot Season 4, he'll at least have some appropriate musical accompaniment.
Read the latest Den of Geek Special Edition Magazine Here!