News
Mr. Robot Season 4 Will Be The Show's Last
It's official. Mr. Robot Season 4 will be the show's final season. Goodbye, friend.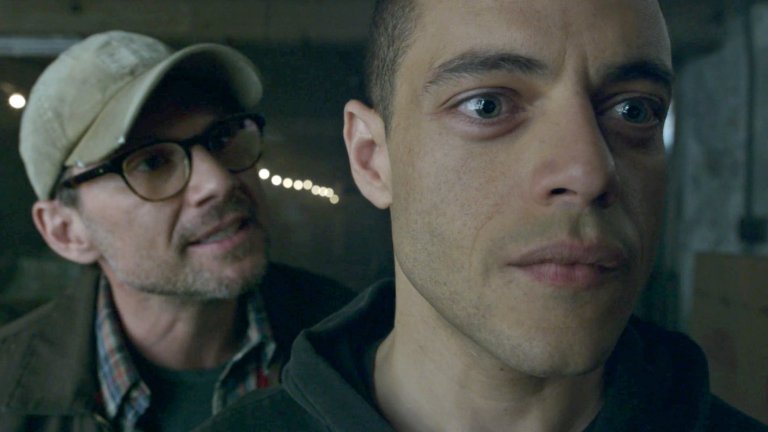 exe_end-of-series. Mr. Robot Season 4 will be the final go-around for the show. 
The Hollywood Reporter has confirmed that the dark and spacious world of Mr. Robot will be collapsing in on itself one final time with the upcoming fourth season. Mr. Robot Season 4 was previously slated to feature only eight episodes but now that it's the show's swan song, that episode order has been bumped to 12. 
"When I first created the world of Mr. Robot, I thought it would be a niche television series with a small, cult following. Over the past three years, it has become so much more, and I am continually humbled by the show's recognition and by the amazing cast and crew that work tirelessly to help bring my vision to life," Esmail said in a statement to The Hollywood Reporter. "Since day one, I've been building toward one conclusion — and in breaking the next season of Mr. Robot, I have decided that conclusion is finally here. Everyone on the creative team, including the amazing people at USA and UCP, didn't want to say goodbye, but we ultimately have too much respect for Elliot's journey to extend past its inevitable ending. Therefore, season four will serve as the final chapter of the Mr. Robotstory. To fans of the show: thank you for the past three years, and I can't wait to share this exciting final season with you."
Sam Esmail and his band of writers are currently fleshing out a surreal new trip for fractured computer whizz Elliot Alderson, with Rami Malek confirmed to return to the endlessly fascinating dystopian hacker series, along with co-star Christian Slater. Production on the season has been relatively slow, with Esmail juggling commitments to Mr. Robot and Amazon Prime's Julia Roberts-starring series Homecoming. Now that it's official, the final season will debut sometime in 2019.
Slater previously let slip to Collider that season four could be the curtain call for fsociety.
The hit drama has been a critical win for the USA network since the beginning, with Malek and Slater having received numerous award nominations, including an Emmy win for Malek for Best Actor in 2016. Malek has numerous projects lined up for his post-Elliot Alderson life, including portraying Freddie Mercury in the upcoming biopic Bohemian Rhapsody.
"From the beginning, Mr. Robot proved to be a show unlike any other on television, capturing the zeitgeist of our modern times with a unique point of view and definitive vision," USA Network president Chris McCumber said. "Working with Sam and the entire cast and crew has been nothing short of incredible — and we can't wait to reveal the complete Mr. Robot story."
Portia Doubleday, Carly Chaikin, Martin Wallström, Grace Gummer, Michael Cristofer, BD Wong and Bobby Cannavale are all coming back for the shutdown -r.
Read the latest Den of Geek Special Edition Magazine Here!