News
Mr. Robot Season 3 Trailer, Details, and Episode Guide
What we know about Mr. Robot season 3, including latest news, release date, and much more!
This story is our news hub for Mr. Robot Season 3. The latest news will be placed at the top.
Mr. Robot has become the prestigious dramatic centerpiece of USA Network's scripted stable. The tone-heavy hacker drama reaped accolades beyond expectations with wins at the 2016 Golden Globe Awards, 2016 Primetime Emmy Awards, as well as 2017 Golden Globe nominations. Thus, while the show has made some divisive Season 2 turns, USA's Mr. Robot Season 3 looks ready and refocused.
Mr. Robot Season 3 Release Date
Mr. Robot Season 3 premiered USA Network for a 10-episode run on Wednesday, October 11, 2017.
Mr. Robot Season 3 Episodes 
Here's where we'll compile official synopses, and reviews as they become available. Click the titles to go to the full reviews.
Elliot realizes his mission, and needs help from Angela; Darlene worries about them coming out clean.
Air Date: 10/11/17
Elliot becomes encouraged trying to undo five/nine; Darlene gets stuck between a rock and a hard place; Mr. Robot sparks a panic.
Air Date: 10/18/17
The former interim CTO of E Corp returns.
Air Date: 10/25/17
Dom has a close call; Elliot chases himself with Darlene on the lookout.
Air Date: 11/1/17
E Corp is in chaos; Elliot is on the run; Darlene tries to help.
Air Date: 11/8/17
Elliot faces off with Mr. Robot; Dom gets tired of the red tape; Tyrell has a new plan.
Air Date: 11/15/17
Mr. Robot wants answers; the FBI closes in; Angela hits the rewind button.
Air Date: 11/22/17
Elliot tries to get ghosted; it is the day of all days.
Air Date: 11/29/17
Elliot trolls a former ally; Mr. Robot leaves cryptic text; Tyrell gets new commands.
Air Date: 12/6/17
Elliot tries to save Darlene, but things do not go as planned; Mr. Robot must decide whether to step up or step back.
Air Date: 12/13/17
Mr. Robot Season 3 Trailer
Yet another trailer has surfaced for Mr. Robot Season 3, and it's a doozy! The inner turmoil of Elliot's multiple personalities are reaching a boiling point, especially as the ambitious plans of "Phase 2" near their deadline. Loyalties on this series, much like the narration, are inherently unreliable and the players of fsociety, Dark Army and the FBI in this drama are about to collide in a big way. Take a look!
— Mr. Robot (@whoismrrobot)
August 18, 2017
Here's another recent teaser trailer clip from Mr. Robot season 3 from USA:
Here we have the Mr. Robot Season 3 extended trailer. While it's backed by repertory rantings of economic collapse and subsequent revolution (lyrics from Leonard Cohen's "Democracy"), it's also a montage of madness that shows the characters drifting further towards a personally powerful precipice.
And here is the Mr. Robot season 3 teaser trailer, which serves as a stark reminder of time, which ticks away towards the October premiere.
Mr. Robot Season 3 Key Art
A few characters were featured in the key art for Mr. Robot season 3. Take a look: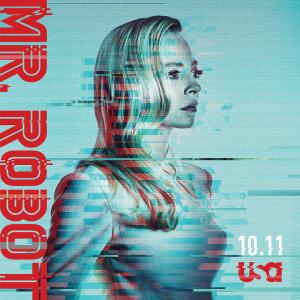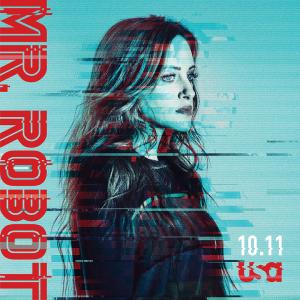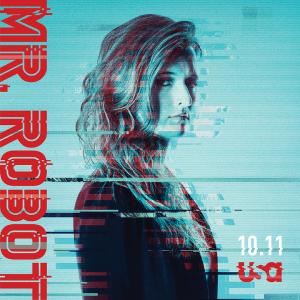 Mr. Robot Season 3 Storylines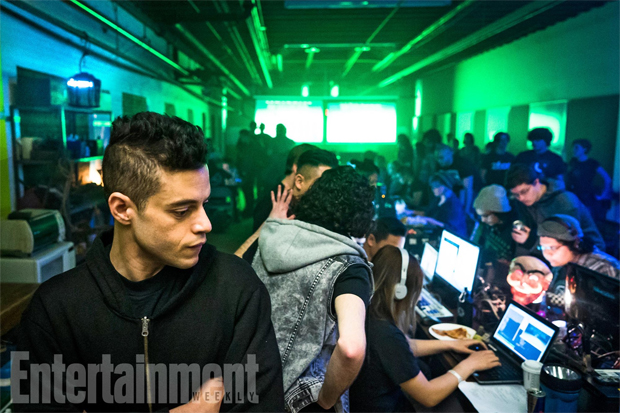 Mr. Robot Season 3 has released its first image. Arriving by way of EW, the pic – the very first preview of any kind – seems innocuous enough, at first glance, showing Rami Malek's Elliot Alderson pacing around in his own environment in a room filled with computers and what appears to be a sizable group of his hacktivist ilk.
However, this photo might be considered a spoiler for the Season 2 finale's shocking cliffhanger moment in which Elliot ended up shot by the heretofore MIA Tyrell Wellick (Martin Wallström), with Elliot's subconscious alter-ego Mr. Robot (Christian Slater) apparently culpable for the circumstances. Indeed, creator Sam Esmail candidly confirms that Elliot's status was never meant to be a cliffhanger in that sense, stating:
"I never intended to have the question of his condition be lingering between Seasons 2 and 3. We respect the audience too much to leave that as a cliffhanger."
Of course, Season 2's closing moments may also carry some J.R. Ewing-like mystique, since the series tends to negate the veracity of not only what we're seeing, but who we're seeing. While we clearly saw Tyrell shoot Elliot, the question of "Who Shot Elliot?" remains a valid line of inquiry. – This is especially the case, since – post-shooting – it was also revealed that Tyrell has a relationship of some kind with Angela (Portia Doubleday), with Tyrell declaring in a head-scratching phone conversion of Elliot, "I love him." This (and the quasi-affection that Tyrell's wife Joanna seems to have for Elliot,) makes us question if Tyrell himself has been (maybe the whole time,) yet another figment of Elliot's subconscious.
Esmail explains that the central theme for Season 3 is "disintegration," a name that's familiar to Mr. Robot lore, since it also happens to be the name of Elliot's favorite album, specifically The Cure's 1989 mournful magnum opus "Disintegration." As Esmail explains of Elliot's Season 3's objectives:
"Season 3 is about Elliot trying to bounce back and fight against the people who have been using him. Elliot isn't going to take this lying down."
Mr. Robot Season 3 Cast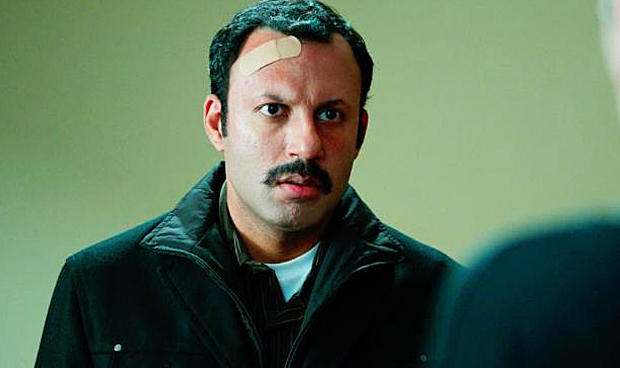 Rizwan Manji will join Mr. Robot Season 3 for a recurring role. As Deadline reports, Manji is set to play the FBI partner of Grace Gummer's Dominique DiPerro, helping with the investigation of the monumental Five/Nine hack of Season 1. While Dominique spent much of Season 2 a step behind the fsociety hackers in their messy Five/Nine fallout, she finally put the pieces together about its missing manipulator Tyrell Wellick (Martin Wallström). Using a series of tragedies as her mark's motivation, Dominique seems close to flipping fsociety's Darlene (Carly Chaikin) towards the bust of a lifetime. Now, she'll have the help of Manji's unnamed character.
Manji has been seen in high-profile films such as The Wolf of Wall Street, The Dictator and the first Transformers. He's also fielded a wide array of television roles on The Magicians, Schitt's Creek, Backstrom, Squad 85 and was one of the primary stars of the short-lived sitcom Outsourced.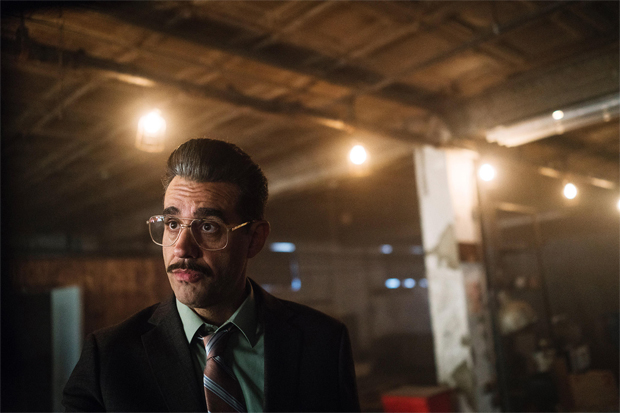 Bobby Cannavale (Boardwalk Empire, Vinyl), as previously reported, is joining the cast of Mr. Robot Season 3. USA Network released the first image of a spectacled Cannavale in character as Irving, a no-nonsense used car salesman. How that role will fit into the Mr. Robot universe remains to be seen. There aren't many "normal" people without mad hacking skills among the characters so it willl be interesting to find out how Irving is involved. But if Mr. Robot found a spot for Joey Bada$$, it can find a spot for a used car salesman. Perhaps as part of Trenton and Mobley's off the grid adventure.
BD Wong will be bumped up from recurring to full time with his role as Whiterose. This has been a long time coming as his enigmatic villain character is clearly one of the most important antagonists/characters in the Mr. Robot stable.
Where To Stream Mr. Robot Season 3
For those ready to cut cable, there are options to stay up to date on Mr. Robot. Sling, DirecTV Now and Playstation Vue all stream USA Network live. You can find out more information on those services here. 
Mr. Robot Reviews and Features