News
Mr. Mercedes Season 2 Trailer, Release Date, Cast, and Everything Else We Know
Mr. Mercedes returns in August! Here's everything we know about the show's second season...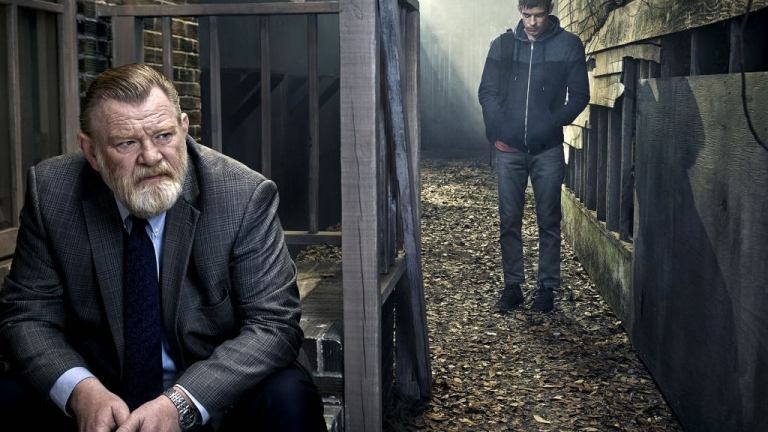 Stephen King's streak continues, it seems, as Mr. Mercedes has been renewed for a second season on AT&T Audience Network. Returning for the second season will be David E. Kelley (Big Little Lies) to write the script and Jack Bender (Under the Dome) as director. King, Kelley, and Bender will also continue to serve as executive producers, along with Dennis Lehane, who will also write. 
"I'm excited and thrilled," said Kelley. "Stephen King, Dennis Lehane, Jack Bender, Brendan Gleeson…this is a special team indeed."
"Mr. Mercedes is Stephen King writing about the monsters inside his characters rather than outside," said Bender. "We were extremely fortunate to attract an amazing cast, led by Brendan Gleeson and Harry Treadaway, to bring these flawed, complex colorful characters to life. With Sonar and AT&T, along with great scripts and our talented team in Charleston, I am thrilled to keep telling this story."
Here's everything else we know about the second season…
Mr. Mercedes Season 2 Trailer
We've got a look into the second season of Mr. Mercedes. Check out the full-length trailer…
Mr. Mercedes Season 2 Release Date
Mr. Mercedes will premiere on Aug. 22 on Audience Network. 
Mr. Mercedes Season 2 Cast
Jack Huston (Boardwalk Empire) and Maximiliano Hernandez (Sicario) have been cast in season 2 of Mr. Mercedes, according to Deadline. Huston plays the villainous Brady Hartsfield's doctor, Felix Badineau. Hernandez is Assistant DA Antonio Montez.
Returning cast includes star Brendan Gleeson as Bill Hodges, Harry Treadaway as Brady Hartsfield, Jharrel Jerome as Jerome Robinson, Scott Lawrence as Detective Peter Dixon, Breeda Wool as Lou Linklatter, Justine Lupe as Holly Gibney and Holland Taylor as Ida Silver.