News
Mr. Freeze Could Be Coming to the 2018 DC TV Arrowverse Crossover
A new piece of casting for the 2018 DC TV Arrowverse crossover makes us wonder if Mr. Freeze is coming to keep things cool.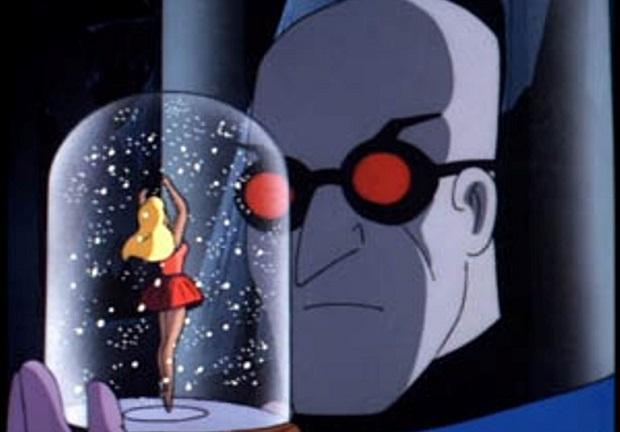 Now this is an interesting development. The 2018 DC TV Arrowverse crossover will span three shows across three nights, Arrow, Supergirl, and The Flash. Fans wondering why there's no room for Legends of Tomorrow this time around should only look at the characters already confirmed for this. The key focus of this year's crossover will be the introduction of Ruby Rose as Batwoman, laying the foundation for her to get her own series next year. As if that's not enough, Tyler Hoechlin will return as Superman, and we'll finally meet the Arrowverse Lois Lane, in the form of Elizabeth Tulloch (more details on the new Lois Lane here).
So, whoever the villain is of this year's Arrowverse crossover, they need to be powerful enough to require a virtual Justice League worth of heroic firepower to take them down. And while there hasn't been any official confirmation about what that threat might be just yet, we may have just gotten our first clue.
Cassandra Jean Amell (America's Next Top Model, One Tree Hill) has been cast as Nora Fries. While Nora herself is probably not a villainous threat, fans may recognize her as the wife of Victor Fries, the Gotham City baddie known as Mr. Freeze.
further reading: Every DC Comics Easter Egg in the Elseworlds Arrowverse Crossover
Nora first appeared in the classic Batman: The Animated Series episode "Heart of Ice," which reimagined Mr. Freeze as a tragic villain, who commits crimes to raise money for his terminally ill wife, who is cryogenically frozen, awaiting a cure. It's a spectacular half hour of television, and every subsequent interpretation of Mr. Freeze has drawn on that. The villain has appeared in live action on the 1966 Batman TV series, the dreadful 1998 Batman & Robin movie, and on several episodes of Gotham. We have a little more on his history right here.
Nora herself had an ill-advised turn in the comics as Lazara, after she absorbed the powers of a Lazarus Pit, allowing her to reanimate the dead. Unless the crossover is going the Lazara route, I can only speculate that we're instead seeing some kind of origin story for the Arrowverse Mr. Freeze, but again, this is only speculation, and there's no information in the casting release to indicate that this is the case. But since we do know we'll be visiting Gotham City as part of Batwoman's introduction, it might make some sense to spend a little time with the Fries family.
The crossover kicks off with The Flash on December 9, follows in Arrow on December 10, and concludes with Supergirl on December 11.
further reading: Elseworlds Explains Arrowverse Batman Status
Mike Cecchini is the Editor in Chief of Den of Geek. You can read more of his work here. Follow him on Twitter @wayoutstuff.