News
MotherFatherSon: Richard Gere Signs To Star in New TV series
Richard Gere, Helen McCrory and Billy Howle will star in MotherFatherSon, a new drama from Tom Rob Smith.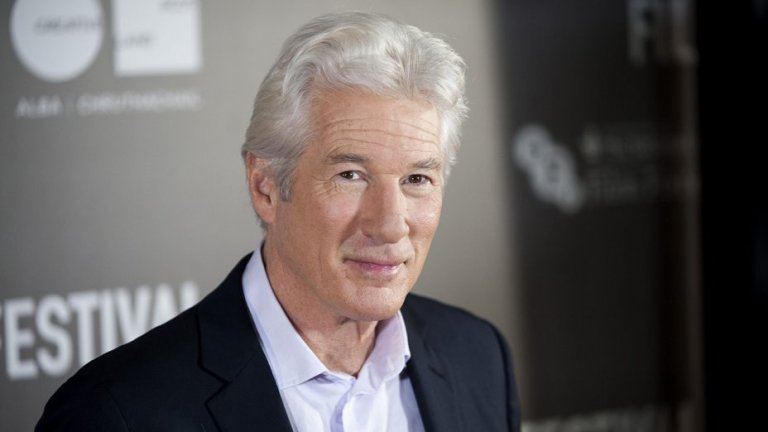 After nearly 30 years away from the small screen, Richard Gere is returning to television to star alongside Helen McCrory in MotherFatherSon, a new 8-part original drama series from Tom Rob Smith (Child 44, London Spy, The Assassination Of Gianni Versace) for BBC Two.
Gere (Pretty Woman, The Mothman Prophecies) and McCrory (Peaky Blinders, Harry Potter) will be joined by Billy Howle (On Chesil Beach) in MotherFatherSon, making up, well, the mother, father and son of a broken, spiralling family unit in the new series.
Here's a sort-of synopsis from the Beeb:
Richard Gere will play Max, a charismatic self-made American businessman with media outlets in London and around the world. Helen McCrory will play Kathryn, a British heiress who has been estranged from Max following the breakdown of their marriage some years before. Their 30-year-old son, Caden (Billy Howle), runs Max's UK newspaper and is primed to follow in his father's footsteps as one of the most powerful men in the world.

But when Caden's self-destructive lifestyle spirals out of control, the devastating consequences threaten the future of the family, its empire, and a country on the brink of change.
"It's been almost 30 years since I worked in television," Gere noted in a statement. "I'm so pleased to be working now with the BBC on this extraordinary 8 hour project with such talented people and which resonates so much to the time we live in."
Helen McCrory added, "Tom Rob Smith has written the most astonishing script – completely original and full of surprises."
"The scripts for MotherFatherSon seal Tom Rob Smith's reputation as one of the most individual and original writers of his age," chipped in Piers Wenger, Controller of BBC Drama. "We are thrilled that in Richard, Helen and Billy he has found the perfect eponymous lead characters to bring his series to life."
Production will get underway this summer in London and Spain.
More as we have it.