News
Mosaic: Trailer and Release Date for Steven Soderbergh HBO Series
HBO has revealed the release date and a new trailer for Steven Soderbergh's innovative, multi-platform murder series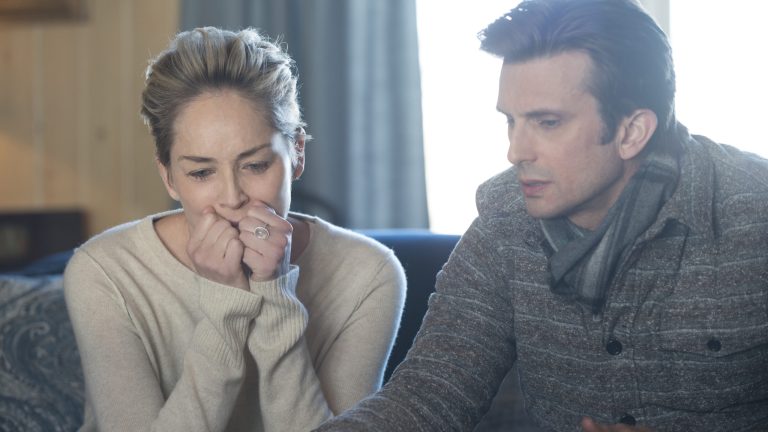 "Innovation" is a word that gets tossed around rather lightly in the hyperbolic TV writing world. Steven Soderbergh's upcoming murder mystery series for HBO, however, seems like it will be truly worthy of the "innovative" title. 
Mosaic will be a seemingly straight-forward murder mystery in which small town cops must solve the murder of children's book illustrator Olivia Lake (Sharon Stone). But veteran film director Soderbergh is going to add an interesting wrinkle for the next step in his burgeoning TV career (Soderbergh recently produced quality shows like The Girlfriend Experience and The Knick).
The catch is that many viewers will have already seen Mosaic before it debuts – from many different perspectives. The Mosaic app has been available on the Apple and Google app stores for a month now and it allows the viewer to experience the mystery from different characters' perspectives. This will not only offer the viewers different clues regarding Lake's murder but more importantly certain events will carry different tones and level of importance when viewed through the perspective of different characters.
Then when the show debuts this month, viewers will see the perspective that Soderbergh, himself, has chosen.
Interesting stuff, Steve!
Mosaic Release Date
Mosaic will premiere on Monday, January 22 at 8 p.m. ET. And then the rest of the limited series' five episodes will air on subsequent nights, culminating with the two-part finale on Friday, January 26.
Mosaic Trailer
The Mosaic trailer asks the pressing question: Who killed Olivia Lake? 
Mosaic Poster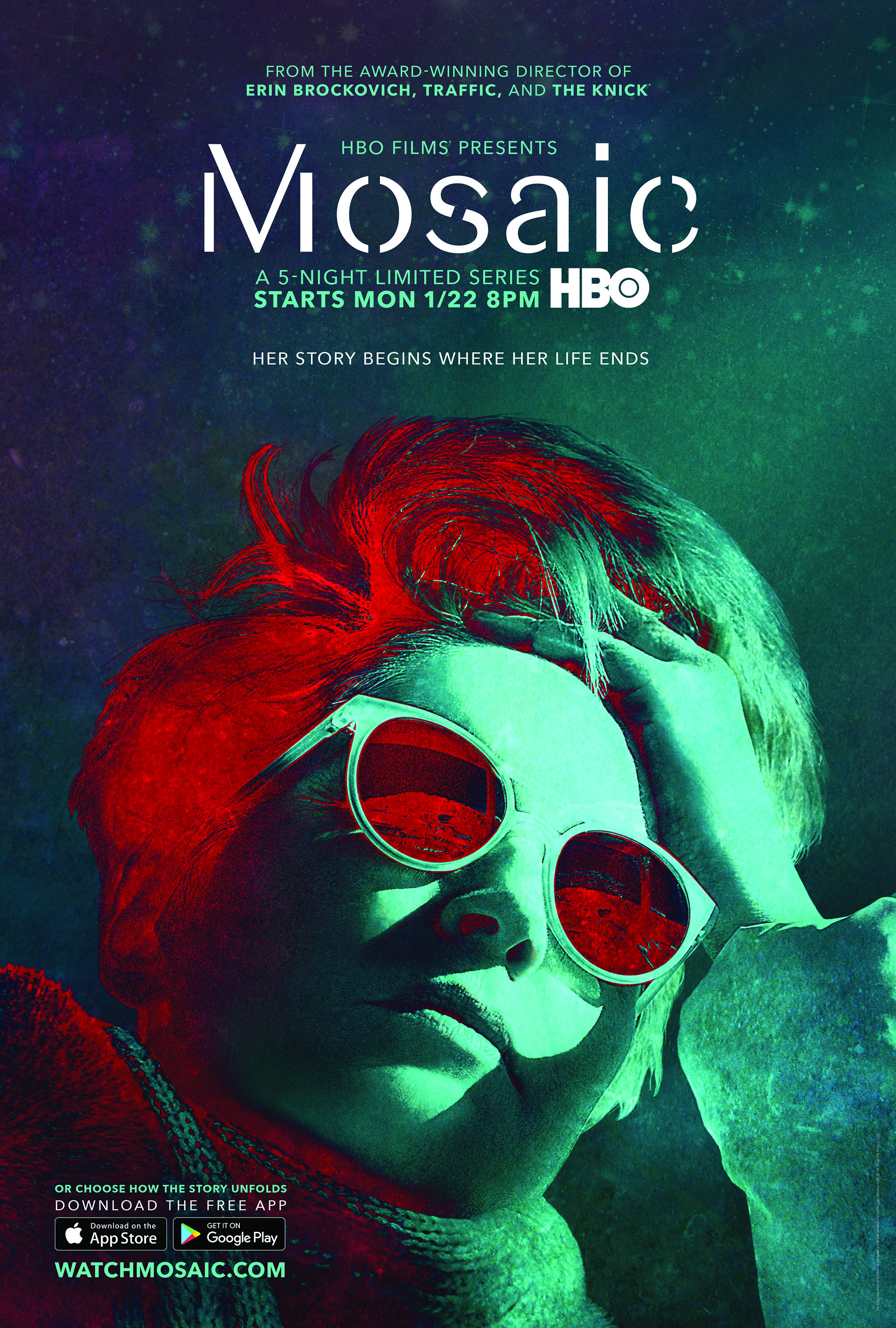 Mosaic Story
The story per HBO is:
Set against the backdrop of a mountain resort town, MOSAIC follows popular children's book author and illustrator Olivia Lake (Sharon Stone), whose literary success makes her a local celebrity in the tight-knit community. At the annual fundraiser, where she is accompanied by trusted friend and confidante JC (Paul Reubens), she sets her sights on a handsome, young newcomer in town, aspiring graphic artist Joel Hurley (Garrett Hedlund). Encouraged by the doting and flirtatious Olivia, he accepts her offer for a place to stay and work, but the unexpected arrival of Joel's girlfriend, Laura (Maya Kazan), sends Olivia into a jealous tailspin.

Olivia subsequently has a chance meeting with charming stranger Eric Neill (Frederick Weller), another new arrival in town, whose duplicitous intentions to sweep her off her feet for financial gain have an unexpected outcome.

When Olivia disappears on New Year's Day, leaving behind a blood-soaked studio, MOSAIC becomes an intricate whodunit, and it is up to detective Nate Henry (Devin Ratray) and Eric's sister, Petra (Jennifer Ferrin), to unravel the mystery.