News
Mortimer And Whitehouse: Gone Fishing renewed for series 3
Bob Mortimer and Paul Whitehouse will return for more riverside shenanigans in series three of their cult fishing show...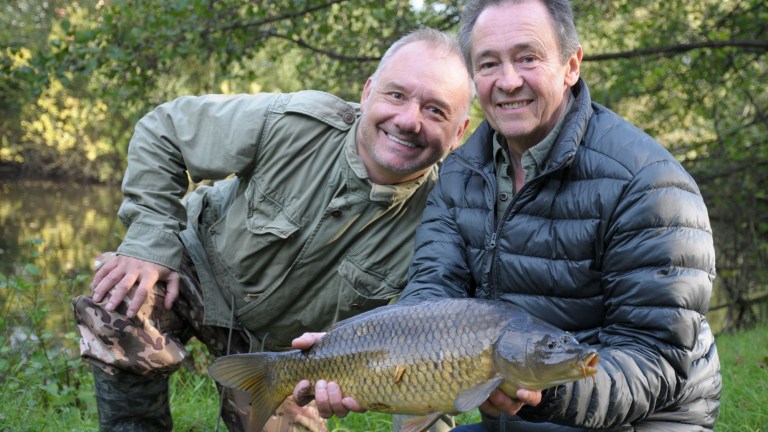 If you think you don't need a fishing TV show, respecfully, we'd like to disagree. You absolutely need a fishing TV show, and specifically this one: Mortimer And Whitehouse: Gone Fishing, which has just been (praise carp) renewed for series three.
The second run of Bob Mortimer and Paul Whitehouse's series aired this summer, and proved that the first series was no fluke (is 'fluke' a fish? It sounds like it should be a fish). These two can keep fishing and chatting and winding each other up and cooking on a portable camping gas stove and revealing the warm, terrifying, absurd breadth of human experience for as long as they like. BBC Two clearly agrees, and has ordered six new episodes, airing next summer.
The news was announced, as is the fashion, with an improvised Euro riverside house track by Bob and Paul:
For the uninitiated, Mortimer And Whitehouse: Gone Fishing is a half-hour programme filmed around the UK's rivers and coastlines, in which senior fisherman Paul tutors apprentice Bob in the art of fishing (they throw them all back – the camera is careful to show the little wrigglers swimming away with a tale to tell). Bob cooks heart-healthy recipes for them both to variable success, and they stay in a charming selection of offbeat accommodation (buses and yurts and the like).
In between the cooking and fishing and yurts, the two comedians, who are years-long friends, chat about life, health and their respective experiences following serious heart surgery (the catalyst for the whole adventure). It's gentle and silly and every so often, beautiful.