Features
Mob City: Spoiler-Free Premiere Breakdown
If you're looking for Boardwalk Empire or The Sopranos, don't. Frank Darabont's Mob City, which premieres this week on TNT, has its own rhythm.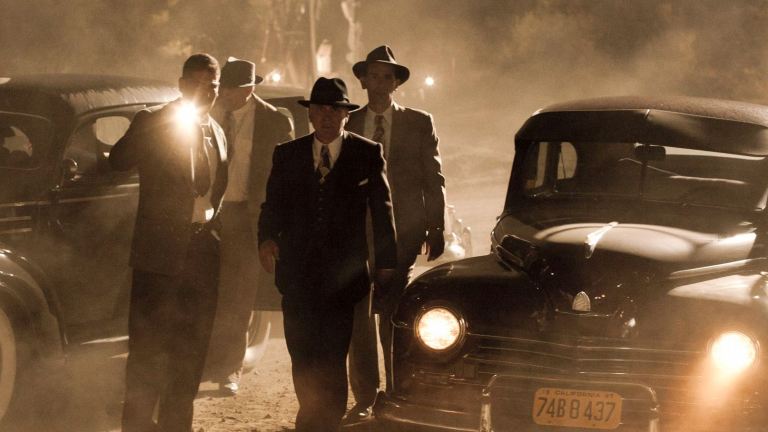 I'm not going to kiss Frank Darabont's ass, but Walking Dead is just about the best horror I've seen produced for television. Before Walking Dead, Darabont made his bones directing Stephen King movies. Yes, they are their own genre. Shawshank Redemption and Green Mile are both prison films with something extra. While that something is supernatural in Green Mile, Darabont pulled something wholly natural out of Shawshank.  For Darabont's first post-Dead project he chose the gangster-noir genres. They really are the most fun and if you've earned the right to pick your own, you might as well have a blast. They offer so many possibilities. There aren't enough horror or gangster shows on TV as far as I'm concerned. Cop shows with gangsters and romantic shows with monsters, sure, but horror and gangsters, few and far between. Mob City is no Boardwalk Empire or The Sopranos. It has its own style and dances to its own rhythm. The two HBO shows have cinematic aspirations. Mob City shows that small-screen doesn't have to mean penny-ante.
I admit, I've been waiting for this and hoping it would cut its own path. Mob City has a dirty cop, who might not be as dirty as you think. As Sam Spade said in Maltese Falcon, maybe that sort of reputation just makes it easier to deal with criminals. It's got a couple of well-known, big-time, real-life mobsters. It's got a fixer who wears spats. And it's got a dame named Miss Fontaine, who sounds like she walked right off a 1940s movie. Close your eyes and you hear the rhythms of Lauren Bacall giving as good as she gets. Throwing off names like Ava Gardner, Ann Sheridan and, of course, George Raft. Raft better make some appearances in Mob City or I'm gonna have to pay Darabaont a visit. Don't make me break your shoes, Frank.
[related article: Mob City – Frank Darabont Talks Why Post-War LA is His Favorite Era]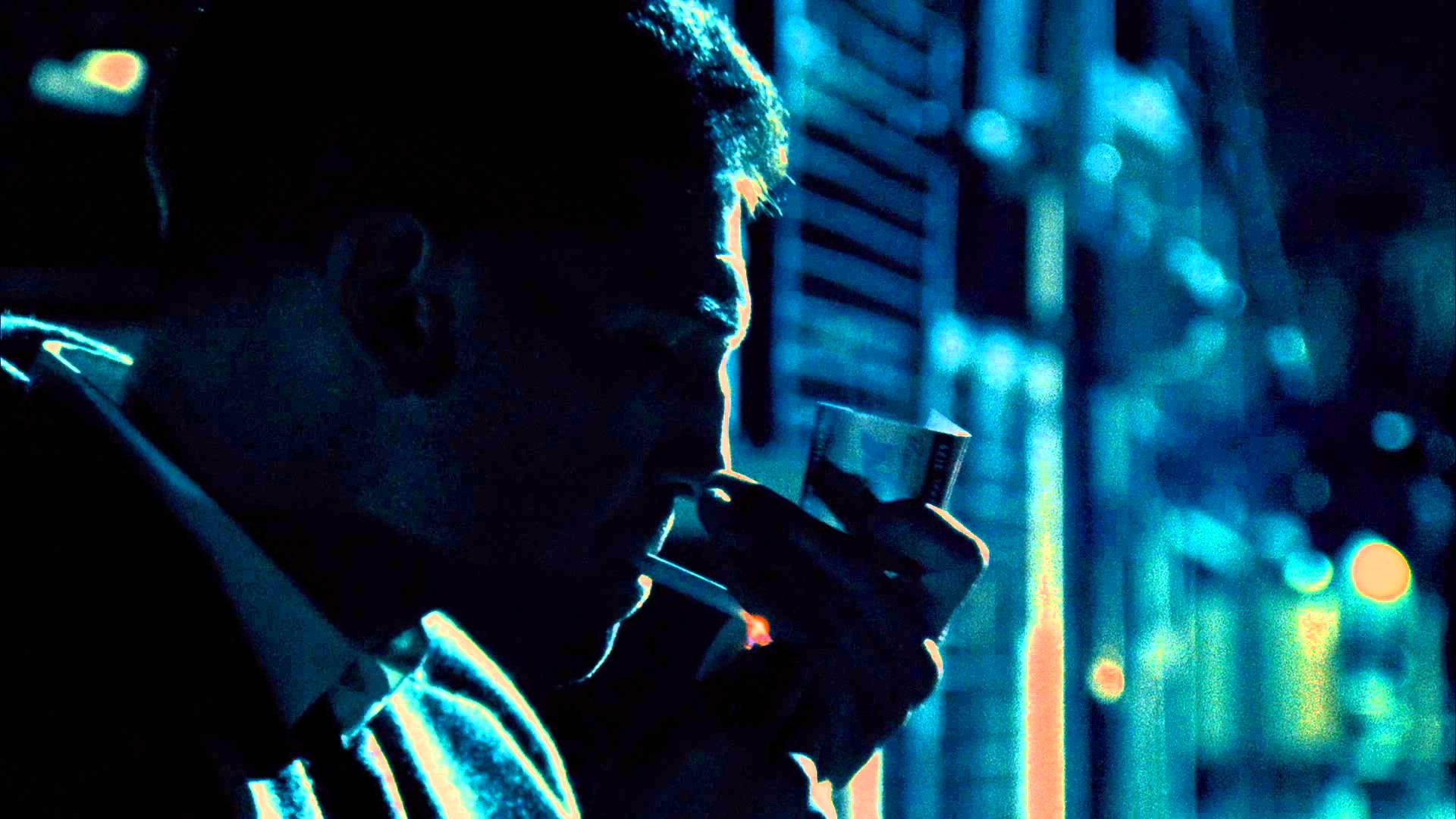 Mob City is all TV, which means it has something of a cookie cutter time frame. However, the way the show is set up that won't be so cloying because the final act seems like it uncovers a new layer of intrigue. It reveals a twist and  peels off a layer of an onion. If that is their formula, which is consistent in the first two episodes, it is already an innovation. The show is playful and tough. The acting is familiar, easy going, which is also innovative. Cops and mobsters tend to be loud on TV. Not in noir. In noir, everything is downplayed and that's going to give the show its own sandbox to play in. That doesn't mean Mob City will take its time. The look is good, periodic, damp, but the show moves quickly. The very opening of the pilot has a slow-motion shootout. That always kinda annoys me, bullets flying visibly like you could catch them on your tongue like a snowflake, but they haven't made it a consistent stylistic necessity so I was relieved.
To give a nod to Goodfellas, Mob City is narrated by the main character. This is a good sign for Jon Bernthal, because, unless it's Sunset Boulevard, the narrator lives through the end of the series. But as noir, you never know. I hope. Bernthal plays Joe Teague, he's a cop who's going after some angle the audience hasn't been clued into yet. Bernthal played Shane on Walking Dead and as far I'm concerned. It was a waste to waste him, Shane was always right. Now it looks like he's always going to be wrong. He looks like he's playing one hand, but it's not the one he was dealt and he reshuffles fast. We watched Milo Ventimiglia grow up on The Gilmore Girls. The almost bad boy after the teacher's pet's heart. Shoes are very important to gangsters, read Jimmy Breslin, and Ned Stax comes in stepping. Alexa Davalos plays Jasmine Fontaine, she's the one doing Lauren Bacall, who also dipped her toes in the murky waters of film noir. And yes, I'm going to continue teasing Lauren Bacall references until I profile the shit out of her. I have a feeling Mob City's gonna give me the excuse I've been waiting for.
[related article: Interview With Mob City's Jon Bernthal]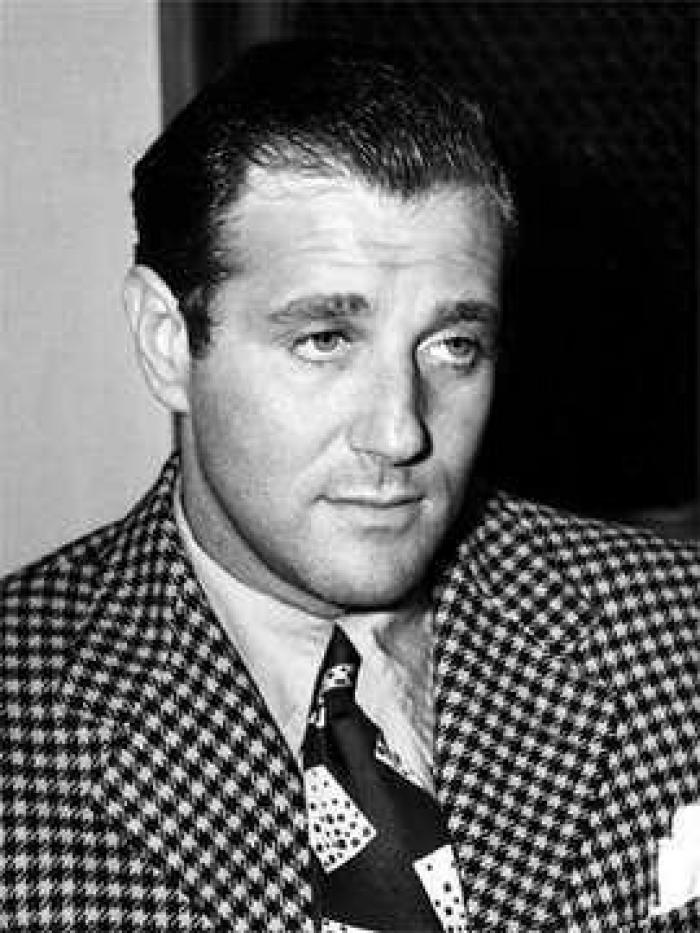 Those are the fictitious characters. The bona fide mobsters are even more colorful because they were. Benny Siegel and Mickey Cohen were made for Hollywood. And Hollywood loved them and resented them for it. Benny came in, pretty much on the invite from the actor George Raft. Little known fact, Raft used to run hijacked trucks up the west side of Manhattan. Two family members have stores of driving trucks for Raft, sometimes he'd be in the truck. Raft was a fun guy, he danced and he acted and when Benny Siegel went left he knew he'd make him feel at home. Raft and Siegel got along great and Raft was a loyal friend. When things went sour for Siegel, Raft always showed up for support. Every time. The general consensus by actors like Humphrey Bogart, James Cagney and Edward G. Robinson was that George Raft was pretty much the nicest guy in Hollywood. That's because he really was a standup guy. Siegel was also well-loved. He gets a bad rap now because the movies always focus on his anger. Warren Beatty played Siegel as a lover, not a fighter. But he didn't infuse him with an easy sense of humor and that's something I think  Edward Burns is going to pull off. Jeremy Luke plays Mickey Cohen. Mickey Cohen came from Brooklyn and pretty much went out west to fight. In a little bit of Boardwalk Empire vuja de, Cohen fought a guy named Chalky Wright.