News
Miss Sherlock: A Female-Led Japanese Adaptation Arrives on HBO
HBO's Sherlock Holmes adaptation is now available to stream for HBO subscribers.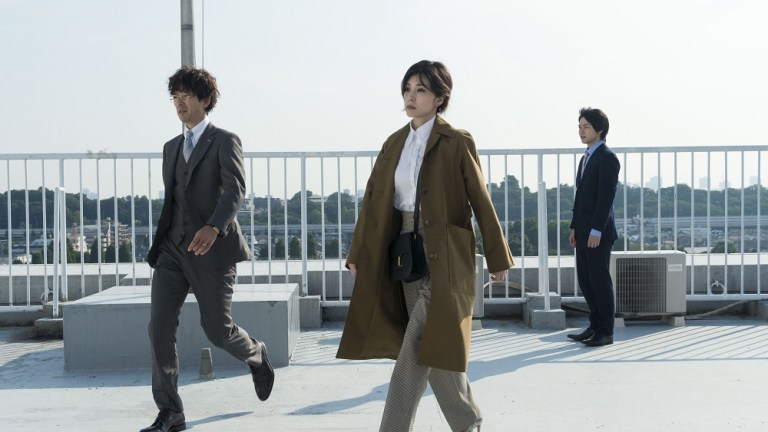 Sherlock Holmes is one of the most-adapted stories of all time, and we are here for all of those adaptations. The latest? Japan's female-centric Sherlock Holmes TV series, Miss Sherlock, which is available to stream on HBO Go and HBO Now starting September 1.
Co-produced with Hulu in Japan, Miss Sherlock is HBO's first Japanese original series. The series follows a female Sherlock, played by Yuko Takeuchi, as she solves mysteries in modern-day Tokyo alongside her (also female) companion Dr. Wato Tachibana (Shihori Kanjiya).
When the show begins, the British-born Miss Sherlock Holmes has just returned to Japan where she meets Dr. Wato Tachibana, a surgeon recently returned from a medical mission in Syria. The two immediately hit it off, becoming crime-solving partners. In this incarnation, Sherlock lost both her parents to a plane accident when she was only seven, and has been emotionally-detached ever since.
Miss Sherlock Trailer
Here's the impressive trailer for Miss Sherlock's eight-episode season…
In addition to the Sherlock and Watson characters, Miss Sherlock features: Kenichi Takito as Inspector Reimon, a detective at the Metropolitan Police Department's First Criminal Investigation Division; Tomoya Nakamura as Sergeant Shibata who works under Inspector Reimon; Ryohei Otani as Toru Moriya, a war journalist who grows close to Dr. Wato; and Yukiyoshi Ozawa as Kento Futaba, Sherlock's older brother and the Executive Secretary to the Prime Minister. 
If you hadn't noticed, this incarnation of Sherlock Holmes is definitely inspired by the BBC series.
Miss Sherlock Episodes
Miss Sherlock consists of eight episodes. Here are the official synopses…
Episode #1: "The First Case"
Wato Tachibana has just returned to Japan from Syria. Her mentor suddenly dies after his stomach explodes at the airport. Consulting detective Miss Sherlock is put on the case.
Episode #2: "Sachiko's Mustache"
A vandal draws a mustache on Sachiko, a famous painting by Saneatsu Kishida. The owner of the painting, Mariko Maibara, approaches Sherlock for help.
Episode #3: "Lily of the Valley"
Dr. Hiroshi Watanuki is tortured to get information regarding his top-secret research on a fear-erasing drug. Reiko Haitani's identity is stolen by a recruiter looking to gain entry into a pharmaceuticals laboratory.
Episode #4: "The Wakasugi Family Curse"
Sakura Wakasugi is found sucking her daughter's blood, and her family suspects a curse is behind her behavior. Wato visits an exhibit by war photographer Toru Moriya.
Episode #5: "The Missing Bride"
Risa Mashima suddenly go missing after her picture-perfect wedding ceremony. Wato learns from Dr. Irikawa that her flashbacks are a symptom of PTSD.
Episode #6: "Stella Maris"
Yuichi Takayama receives a severed ear in the mail from an unknown sender. Sherlock gets closer to understanding the truth behind Stella Maris
Episode #7: "Stolen Virus"
While on the run from the police, Sherlock races against time to stop Akira Moriwaki from infecting Tokyo with a deadly virus.
Episode #8: "The Dock"
After Toru's death, Wato relies on Dr.Irikawa. Sherlock tries to keep the design for a nuclear warhead from falling into Akira Moriwaki's hands.