News
Mindhunter Trailer: David Fincher Netflix Crime Series Stars Fringe's Anna Torv
David Fincher's Netflix crime show Mindhunter has Fringe star Anna Torv once again wielding an FBI badge.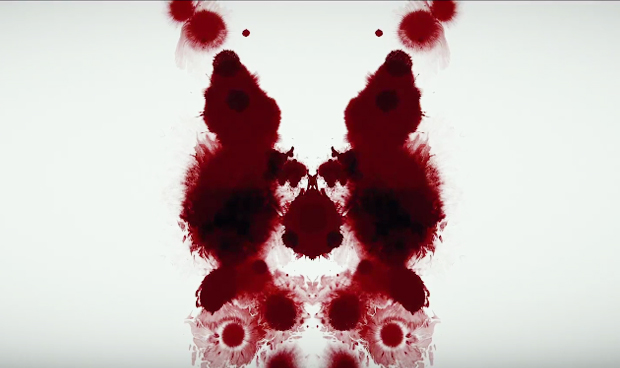 Netflix crime series Mindhunter is a dark torrent of television twistedness. With this being an exclusive for the bountiful Netflix, it was decided that the inaugural season of the series, which dwells in the heavily-explored serial killer genre, needed some exceptional visionary power. Thus, the streaming giant went and tapped the master of dark, atmospheric drama David Fincher as executive producer.
Mindhunter Trailer
Mindhunter, ahead of its October 13 premiere on Netflix, has released another trailer, this time focusing on the uphill bureaucratic procedural battle faced by its two primary FBI agents, Holden Ford (Jonathan Groff) and Bill Tench (Holt McCallany). In the fact-based 1979-set series, they believe that the psychopathy of serial killers is a treasure trove of preventative intel, an idea that was probably ahead of its time, resulting in the kind of expected resistance from their overseers and even incredulousness from their colleague, Wendy (Anna Torv).
However, operating under the maxim, "it's easier to ask for forgiveness than permission," the duo proceed with their research, anyway, interviewing a particularly repugnant specimen called the Co-Ed Killer.
Mindhunter is keeping the interest of prospective audiences piqued for its October debut with a short, but memorable teaser clip. While just about anything that brandishes the title "Sex with Your Face" would likely be memorable, this clip of a prison visit with a deranged (by contrast, gigantic,) serial killer highlights the depth of the darkness in which Jonathan Groff's Holden Ford will find himself in his FBI task force position. Yet, the tongue-in-cheek humor on display seems to showcase the kind of nuance we can expect from the series.
Here's the first full-length trailer for Mindhunter, which is based on the real-life exploits of FBI criminal profilers…
And here's the initial teaser trailer, a manic montage of shots from the visually-stunning series…
Read the full Den of Geek NYCC Special Edition Magazine right here!
Mindhunter Release Date
Mindhunter will hit Netflix on October 13th.
Mindhunter Story
Mindhunter is a 10-episode Netflix series based on the 1995 true crime memoir Mind Hunter: Inside the FBI's Elite Serial Crime Unit by John Douglas and Mark Olshaker. The book chronicles an array of the unfathomably gruesome serial killer cases from the 25-year bureau career of Douglas, who was the inspiration for Scott Glenn's Jack Crawford in The Silence of the Lambs. Likewise, Mindhunter, set in 1979, centers on the FBI's Elite Serial Crime Unit, contrasting the team's analyses on the deathly desires of serial killers with (as evidenced by the trailers,) bleakness and lasciviousness. Indeed, the series seems to be embodied by its quote, "You want truffles, you gotta get in the dirt with the pigs."
On Mindhunter, the Douglas character manifests through FBI Behavior Science Unit agent Holden Ford, played by Jonathan Groff, a television alumnus from Glee and Looking, who is also remembered as the voice of ice harvester Kristoff in Disney's Frozen. He's paired opposite Anna Torv, who's best known for starring on Fox's celebrated sci-fi crime series Fringe and a mystery thriller series in her native Australia called Secret City. The duo are joined by veteran actor Holt McCallany, who appeared in key Fincher films like Fight Club and Alien 3 and another veteran actor in Cotter Smith, currently seen on FX's The Americans and remembered from myriad small screen roles and as President McKenna in the pioneering 2003 comic book movie effort X2: X-Men United.
Mindhunter Crew
David Fincher, the longtime master of dark suspense, steps into the driver's seat of Mindhunter as executive producer, having fielded Netflix's House of Cards, while sporting a directorial CV with films such as Gone Girl, The Curious Case of Benjamin Button, Seve7n and, of course, the pugilistic, anarchic and surreal 1999 film whose first rule demands we do not talk about it. He's also stepped behind the camera for Mindhunter as a director for 3 episodes, working off scripts by John Douglas and Joe Penhall.