News
Mindhunter Season 2 Trailer and Release Date
Mindhunter Season 2 will have a whole new batch of serial killers to contend with, including Charles Manson and Son of Sam.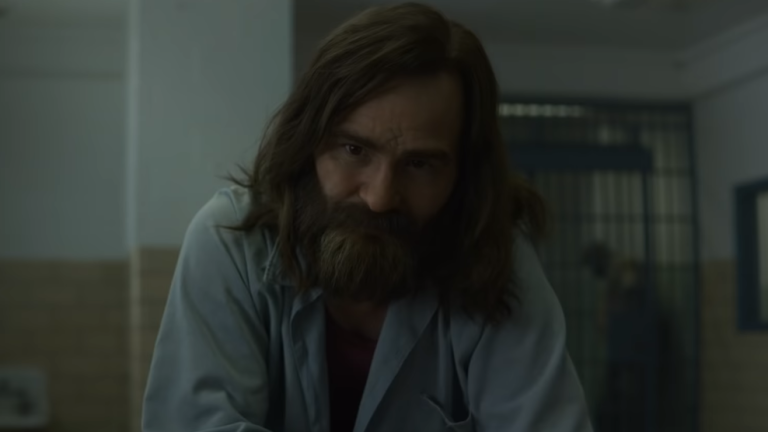 Based on the 1995 book Mind Hunter: Inside the FBI's Elite Serial Crime Unit by John Douglas and Mark Olshaker, Netflix's Mindhunter adapts real FBI serial killer cases documented in the book, set against an atmosphere of insatiable lust and darkness. With suspense-minded visionary David Fincher and Charlize Theron as executive producers, Mindhunter isn't a run of the mill crime procedural. The first season was a hit with viewers, and Netflix quickly confirmed that Mindhunter Season 2 would be happening. 
A small handful of directors were announced for season 2's 8 parts, too, including Fincher himself (whose schedule was freed up after Paramount's cancellation of World War Z 2). He'll be calling the shots on both the opening episode and the season finale, with Andrew Dominik (The Assassination of Jesse James) taking on two episodes, and Carl Franklin (Devil In A Blue Dress) directing the other four.
Mindhunter Season 2 Trailer
The full trailer for Mindhunter Season 2 has arrived. However, don't expect to see more of Damon Herriman's Charles Manson here, since this trailer focuses on a series of Atlanta-based killings of African-American children, which has taken our investigative agents to the intersection between hunting a serial killer or a potential perpetrator of hate crimes.
You can also check out the first teaser, featuring interviews with Charles Manson and Son of Sam. Watch the harrowing footage below:
Mindhunter Season 2 Release Date
Mindhunter Season 2 will premiere on August 16. And that comes from a fairly reliable source: David Fincher, himself. Perhaps this is not the way Netflix wanted it to go down but Fincher revealed the August 16 release date on KCRW's The Treatment.
Previously Charlize Theron, who serves as an executive producer on the series, said August would be the release month. She spilled the supposed beans during a recent interview on Howard Stern on SiriusXM. Turns out she was right!
Mindhunter Season 2 Cast
Charles Manson is joining the lineup of recreated serial killers for Mindhunter Season 2, as previously hinted. However, in what may be one of the most unique instances of typecasting ever implemented, Damon Herriman (Justified) is portraying Manson on the show, as reported by Collider. The thing is, Herriman is also set to play Manson in Quentin Tarantino's obscenely-cast-stacked movie, Once Upon a Time in Hollywood!
Here's where things get weirder. While Herriman's casting as Manson in the Tarantino movie was announced first, it turns out that his run as the killer (for another auteur in David Fincher) on Mindhunter Season 2 was not only procured first but was already shot back in July 2018! Consequently, Herriman's subsequent casting as Manson for Once Upon a Time in Hollywood seems to be a strong indicator that his Mindhunter performance was so outstanding that Tarantino ignored unwritten showbiz protocol and decided to cast him for the same character anyway.
Thankfully, Herriman's double-duty portrayal of Charles Manson will carry some contrasts (shared-universe speculation aside). That's because Once Upon a Time will depict Manson in 1969 as he – and the Manson Family – perpetrates the infamous Tate-LaBianca murders, while Mindhunter Season 2 will see Herriman playing Manson during the 1980s, already incarcerated over said murders for several years and playing the appeals game.
further reading: Alien 3 to Mindhunter: David Fincher's Outsider Protagonists
We already had a pretty strong indication that Mindhunter Season 2 would spend more time on the Dennis Rader/BTK killer case, but That Hashtag Show had word on some of the other killers we'll meet in the new season. According to THS, we'll see interviews with the aforementioned Charlie Manson, along with David "Son of Sam" Berkowitz, Elmer Wayne Henley, William Pierce Jr, William Henry Hance ("the Stocking Strangler") and Paul Bateson.
Holt McCallany told ScreenRant that David Fincher has long term plans, saying "he wants to do five years of this show. Five seasons of these characters and so I'm hopeful, you know I don't take anything for granted."
We'll update this with more information as it becomes available.
Read and download the Den of Geek SDCC 2019 Special Edition Magazine right here!