News
Michael Dorn Will Not Be Appearing on Star Trek: Discovery
Though there were discussions about Dorn appearing as an ancestor of iconic Star Trek Klingon character Worf...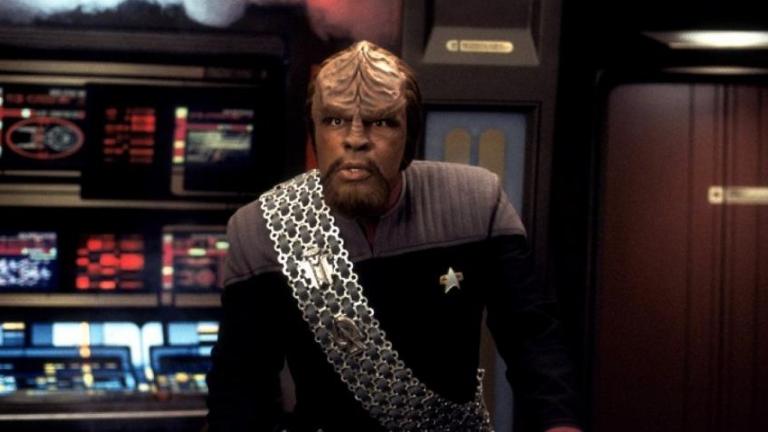 The internet cried out in collective joy yesterday when news broke that Michael Dorn would be appearing on Star Trek: Discovery as a ancestor of Worf, the character he played on both Star Trek: The Next Generation and Star Trek: Deep Space Nine. Unfortunately, the news was not true.
The rumor stemmed from an event called "An Evening With Michael Dorn" in Orlando where Dorn is currently appearing as Marc Antony in Antony and Cleopatra. According to TrekMovie, though Dorn explicitly said he would not be appearing in Discovery, and was misquoted in any stories that said otherwise.
Apparently, according to Dorn, there were discussions about having him appear in Discovery, which is set a century before his Worf character pops up in Star Trek canon, but they ultimately came to nothing. Matt Palm, the theater critic and arts writer for the Orlando Sentinel, told TrekMovie about Dorn's explanation of the situation:
[Dorn] went to great lengths explaining why he would not be on the new show — that there had been interest expressed, but he was not offered enough money.  He said they had offered him less than 1 percent of what he made in his last contract as Worf.
That's really unfortunate. Dorn's Worf has been one of the most consistent parts of the Star Trek universe, appearing in not one, but two shows as a main character, in addition to popping up as Colonel Worf to defend Kirk and McCoy in the feature film The Undiscovered Country.
For much of Star Trek's run, Worf was the main, recurring representation of what it meant to be a Klingon and served as a gateway character to that world and culture. I wish CBS had ponied up and offered Dorn enough money to make a Discovery appearance worth it to him. It sounds like he was eager to be part of this new Star Trek project.
For more information about who will be in Star Trek: Discovery, check out our news hub featuring everything we know about the new Star Trek TV show.