News
Miami Vice Reboot In The Works at NBC
The iconic 80's cops are back and Vin Diesel's production company is making it happen.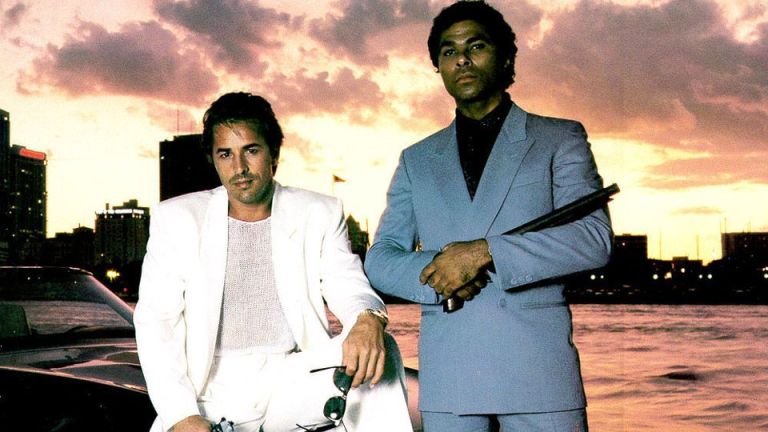 Can you feel it calling in the air tonight? A reboot of Miami Vice is in the works at NBC, accroding to Variety. 
The reboot is being brought to us by Vin Disel's production company, One Race Television and Chris Morgan productions. Morgan has penned six of the Fast & Furious movies. Considering the Fast & Furious franchise started with a cop and 2 Fast 2 Furious took place in Miami, it's not a bad fit.
Peter Macmanus, known for writing TV series such as Satisfaction and The Mist, will be writing the script. No executive producers have been announced but according to Variety, "it's more than likely Macmanus, Morgan, and Diesel will all serve as EPs, along with more staffers from One Race TV, and Chris Morgan Prods, including Ainsley Davis.
The original Miami Vice series ran on NBC from 1984-1990 for a hundred and twelve episodes spread over five seasons. It starred Don Johnson as James 'Sonny' Crockett and Philip Michael Thomas as Ricardo Tubbs, two Miami narcotics detectives. The ensemble cast included Saundra Santiago, Edward James Olmos, and Michael Talbott. 
Executive producer of the series, Michael Mann, also produced and directed the 2006 Miami Vice film which starred Jamie Foxx and Colin Farrell.
Could the new series feature popular music like the old series did? Will Don Johnson and Philip Michael Thomas make cameos? Only time will tell but we're fascinated to see where it goes.
Also, will it have hallmarks of the Fast & Furious franchise? Maybe that means we'll get Miami Vice style race scenes! 
Shamus Kelley is ready for rrrrrrrrrrrace scenes! Follow him on Twitter!
Read and download the full Den of Geek Special Edition magazine here!