News
Messiah Series Promises to Enlighten Netflix
Netflix will cut through the cynicism on the new series Messiah, starring Mendi Debhi and Michelle Monaghan.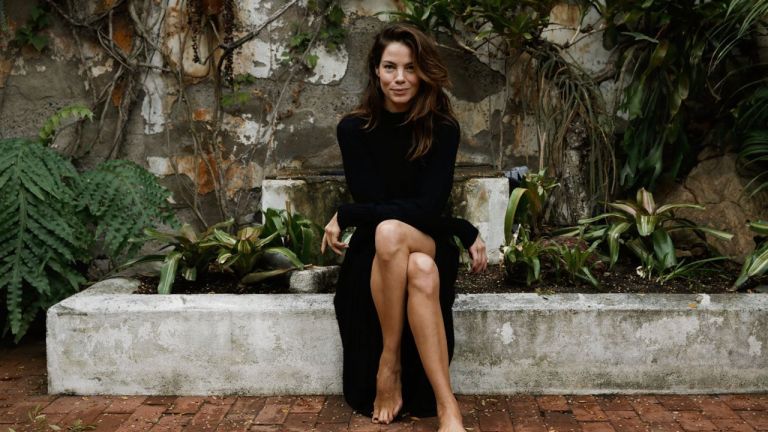 "Where's your Messiah now," Billy Crystal asked as the Edward G. Robinson character in The Ten Commandments. Why, he's making his latest comeback on Netflix, as a matter of fact. True Detective, Source Code and The Path star Michelle Monaghan will play the female lead to Tyrant's Mehdi Dehbi in the title role the upcoming drama series Messiah, according to Variety.
Messiah was created and written by Michael Petroni (The Chronicles of Narnia: The Voyage of the Dawn Treader). James McTeigue (V for Vendetta) will direct the series. The ten-episode modern-day prophet series is being produced by Mark Burnett (Survivor) and Roma Downey, who made Touched by an Angel, Andrew Deane (Fire with Fire), and McTeigue.
"Messiah is a series that will have the audience asking big questions," Downey and Burnett said in a joint statement. "What if someone showed up in 2018 amid strange occurrences and was thought to be the Messiah? What would society do? How would the media cover him? Would millions simply quit work? Could government's collapse? It's a series that could change everything."
Dehbi stars as Al Masih, a man who emerges out of Syria with a mysterious past and a movement of followers who claim he is the messiah. Others believe he is a political rabble-rouser who wants to dismantling the world's geopolitical order. His mythology grows when he disappears from an Israeli interrogation cell with no explanation.
Monaghan, who also played in Patriot's Day, Kiss Kiss Bang Bang, Gone Baby Gone and Mission: Impossible, will play Eva Geller, a specialized U.S. intelligence officer who "goes to the ends of the Earth to prosecute the elusive figure while running headlong into the truth about her own moral convictions," according to the official synopsis, via Variety.
The 21st century political thriller series will be told from multiple vantage points, including  a young CIA agent, an Israeli Shin Bet officer, a Palestinian refugee, a Latino preacher and his Texan daughter, and the media.
There is no word yet on when Messiah will debut.