News
Megaranger Marathon Hosted By Shout Factory Streaming Today
The show that became Power Rangers in Space, Megaranger will stream for free on Shout! Factory TV.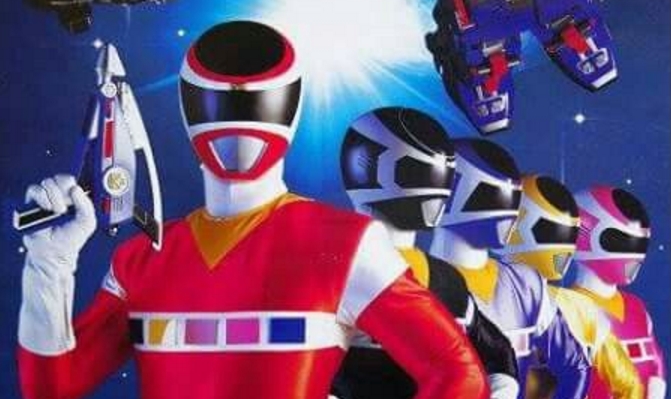 Have you ever watched Power Rangers in Space and thought, "hmm, Andros is acting REALLY wacky in this Sentai footage." Ever noticed that in the background of the Rangers morphing sequence it says "Tighten Up Reality Gangster"? Well, thanks to Shout! Factory all this and more will be explained when they stream Denji Sentai Megaranger today at 1PM ET/10AM PT.
For those that aren't in the know, Megaranger stands in fairly sharp contrast to Power Rangers in Space. While in Space was, obviously, a science fiction space adventure Megaranger on the other hand was a more video gamed season. The opening episodes alone are filled with differences from their Power Rangers counterparts.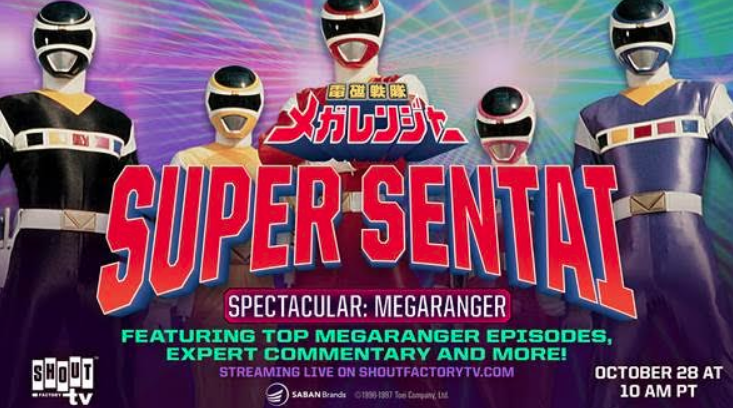 The stream is celebrating the release of the complete series of Megaranger being released on DVD. The livestream will include the first seven episodes, the titles of which are below.
Don't Let Them! The Twisted Invaders

Look! Our Galaxy Mega

For Real! A Huge Nezire Beast

Smash It! Shibolena's Trap

Decide! This Is An Underhanded Battle

We Did It, Eh!? The Roaring Digitank

What The? The Annoying Groupie Daughter
There will also be "mega commentary" from Power Rangers expert and Den of Geek staff writer Shamus Kelley. AKA yours truly, so you can be sure there will be some solid information presented.
Join the conversation with Super Sentai fans on the day of the livestream with the hashtag #SuperSentai while you watch. You can watch a promo for the event below.
Shout! Factory TV's Super Sentai Spectacular: Megaranger will be streaming at 10 a.m. (PT) today at http://www.shoutfactorytv.com/ and on Pluto TV, CH 512. For mobile, tablet and connected TV devices the marathon is accessible via the Pluto TV app. The marathon is also available via Pluto TV in the living room (Roku, Amazon's Fire TV and Fire TV Stick, Android TV devices, Chromecast and Apple Airplay), on the go (apps for iOS, Android and Amazon) and at your fingertips on PC's, Mac's or on the web.
After fans have watched the first episodes, Denji Sentai Megaranger: The Complete Series will be available on DVD from shoutfactory.com.
So basically, you can own this scene.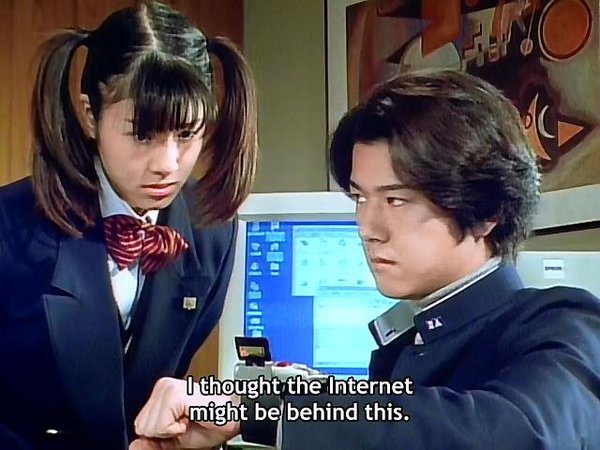 Shamus Kelley will tighten up like the reality gangster he is. Follow him on Twitter!