News
Medici: Masters of Florence Could Be Netflix's Next International Hit
Producer Frank Spotnitz offers his insight on Netflix's newest international steal, Medici: Masters of Florence.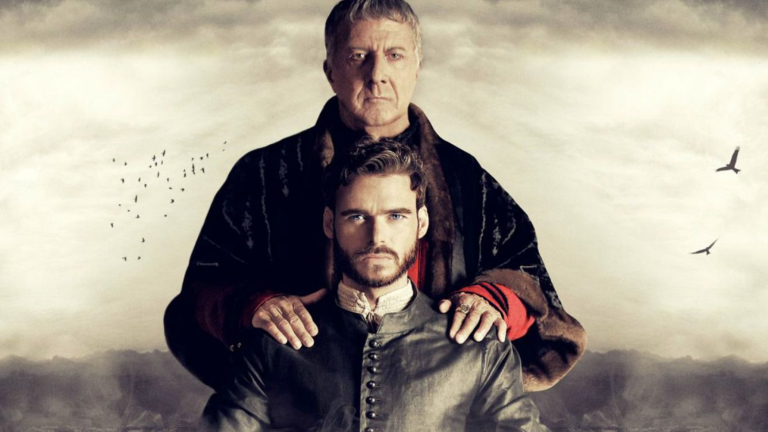 International co-productions are becoming more and more popular as the television world embraces a global future. As Den of Geek writer Kayti Burt wrote about earlier this year, it's led to a slew of British/American hits like BBC/AMC's The Night Manager and other shows like Downton Abbey and Sherlock, which also receive funding stateside. 
Netflix has been the streaming leader in partnering with international production companies to acquire exclusive rights to new shows. The latest is Medici: Masters of Florence, a breakout hit in Italy, which is currently streaming on Netflix in the U.S., Canada, Ireland, and India. The series captured a record 7.6 million viewers for its debut on RAI in Italy.
Its success in Italy should be no fluke considering Medici has an easy hook for American audiences. For starters, they shot it in English. Beyond that, it has name recognition. The eight-part series stars Dustin Hoffman and Richard Madden (Game of Thrones) as members of the Medici family, the financial backers of the great artists of the Renaissance era.
But Medici: Masters of Florence is helmed by two notable creators, Frank Spotnitz of The X-Files fame, and the man who helmed the successful first season of Amazon's The Man In the High Castle, and his co-writer, the iconic Nicholas Meyer, writer or director of such features as The Seven Percent Solution, Time After Time, Star Trek II: The Wrath of Kahn, The Day After, and Star Trek VI: The Undiscovered Country. Meyer is also involved with the Star Trek: Discovery TV series coming out in 2017.
In an interview with The X-Files Lexicon, Spotnitz noted the benefits of international co-productions. The Italian partners of his production company Big Light Productions opened his world to Medici.
"I was asked by our Italian partners, a company in Rome called Lux Vide." he said. "I should have known something about the Medici, but I knew nothing about them. I knew a little bit from high school and college. So, I did some reading and discovered that they are one of the most, if not the most, important family in the history of western civilization. I thought they were really interesting, and then the challenge for Nicholas Meyer, my co-writer and I, was how do you make a story that is utterly compelling for a modern audience? So, we created this murder mystery involving the Dustin Hoffman character that kind of drives the first season."
The further Spotnitz researched the topic of the beginning the Medici family, the more he found it a compelling subject:
"I think the Medici story speaks very powerfully to us today. I'm moved by several things in the story, but the thing I am most moved by is Cosimo's sacrifice, as he really had to give up things that were very important to him for a bigger idea." That bigger idea was the fruits of modern civilization.
As noted with Burt's piece, indeed, Filming in Rome and Florence did include unprecedented access to Palazzo Vecchio, the Basilica di San Lorenzo, and the Duomo. But for many American television producers, there's the cultural benefit of living in countries that are Centuries old. 
"I've just found that I really like the challenge of making television in Europe. Americans that come to live and work in Europe have a special appreciation for this place because it's all different to us." 
Spotnitz also noted the cultural benefits of the cast working in such exotic locations: "It was really an extraordinary experience because we were in Tuscany for three months and then we were in Rome on a soundstage for about six weeks, so these actors were basically living together for all of that time in this beautiful place. Having dinner together, they became very, very close."
The issue of the cross co-operation of these international co-productions, as well as the development of such studio platforms like Netflix, raises a lot of challenges and questions about the industries future. Spotnitz has an optimistic perspective on the benefits: "I think it's the best time ever in television on both sides of the Atlantic. It's extraordinary: the freedom, the amount of material, the creative ambition, the execution. I'm not saying anything you don't know; everybody knows what a great time it is."
Spotnitz further commented his personal journey to working in Europe: "Shooting Medici in Tuscany, it's just a great adventure that has been incredibly rewarding and it's only possible because this is an amazing time in television. It's six and half years now, believe it or not, and I started my company, Big Light Productions, three years ago really as a way to be able to do what I do in Europe."
There's little to rebuke about his personal decision to change direction and set up anew in Europe. "It's been incredibly busy and exciting," he said. 
Interview conducted by our Den of Geek X-Files correspondent Matt Allair. You can read the full interview over at The X-Files Lexicon.