News
Matt Berry planning Toast Of London series 4
Yes, he can hear you. Matt Berry definitely wants to do more Toast Of London.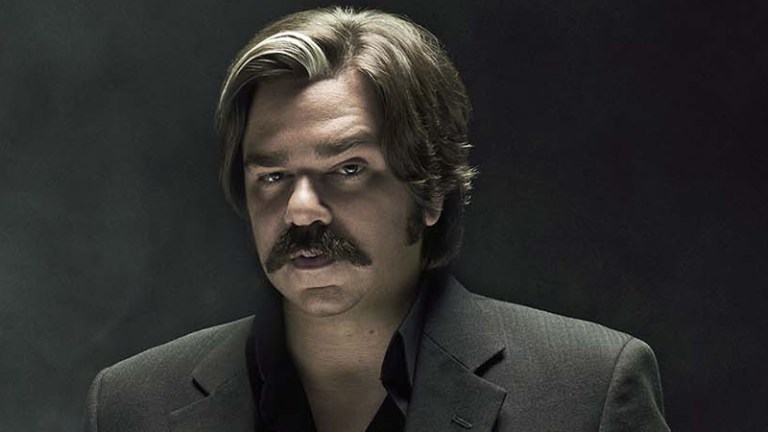 Good news for everyone who thought they may have seen the last of Steven Toast! Toast Of London has been MIA since the end of series 3 in late 2015, but Channel 4 has always expressed an interest in getting a fourth series of the incredible sitcom out of its star, Matt Berry. The only problem, as you may well have noticed, is that he's been a bit caught up with other things.
This year has seen Berry take a starring role in the What We Do In The Shadows spin-off show from Taika Waititi and Jemaine Clement, which has already been renewed for a second season in the US. Victorian cop show Year Of The Rabbit, written by and starring Berry, is also on the way very soon, and earlier in the year he even found time to do a one-off Brexit satire with Arthur Mathews.
One thing he hasn't had time for is a fourth series of Toast, but Berry revealed to the The Guardian that he hasn't written off Steven Toast just yet, and that he's keen to play him again as soon as he can, describing the character as "the anti-me":
"I wrote him because I met so many actors who are utterly vicious about other actors – always frustrated, bitter and cynical. I'm not. I'm doing all the things I ever wanted. More than I ever imagined. I never dreamed of being a comedian. I never imagined I'd be a clown. There aren't enough hours in the day. But otherwise I'm living the life I wanted."
He also told them that his antics as voiceover artist extraordinaire Toast haven't stopped the offers from flooding in for his unique vocal skills. "I'm amazed I still get the work. I thought I'd satirised the job into oblivion as Toast. But that only made them want me more. Weird."
If a fourth series of Toast is in the offing, we have a few questions, but perhaps the most pressing one is whether he can rope in Shazad Latif for more appearances as oblivious hipster recording engineer Clem Fandango. Latif is more well known as Star Trek: Discovery's Chief of Security Ash Tyler these days, and may go on to have an even bigger role in CBS All-Access' Section 31 project.