News
Mary Tyler Moore 1936 – 2017
Mary Tyler Moore, the beloved star of The Dick Van Dyke Show and The Mary Tyler Moore Show, has passed away at the age of 80.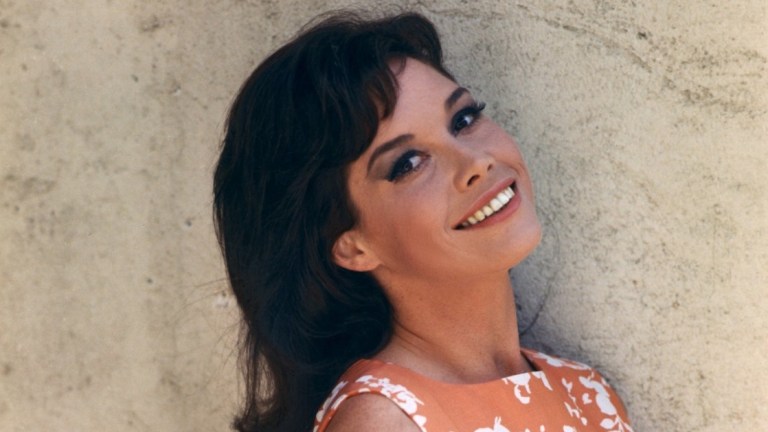 Mary Tyler Moore, the woman who could turn the world on with a smile, passed away Wednesday in Greenwich, Connecticut. The actress, who was beloved for rebranding the image of modern working women in the 20th century with two hit television series, was 80-years-old.
The news was released in a statement by Moore's family, which said that the actress passed away from cardiopulmonary arrest after contracting pneumonia.
Of all the stars of television, few have left as much of a cultural impact as Mary Tyler Moore, who was the definition of an American sweetheart from the very beginning of her first major lead sitcom role. Indeed, Carl Reiner cast Ms. Moore, or "the girl with three names," in The Dick Van Dyke Show when she was only 24-years-old. Based loosely on Reiner's own experiences as a hit comedy television writer, the series ran for five years from 1961 to 1966, making Moore (and her skintight capri pants) a household sensation. Despite being cast as a happy Westchester County housewife, Moore gave the character of Laura Petrie an energetic and theatrical vivaciousness that netted her two Emmys in 1964 and 1966. During the first ceremony, Moore remarked, "I know this will never happen again."
Yet it did occur again in what became the actress' signature and most adored role, that of Mary Richards on The Mary Tyler Moore Show. In a series that Moore and her then-husband Grant Tinker pitched to CBS, Moore starred as an unwed, single 30-something woman (their original pitch was for her to be divorced) trying to make it as a TV producer at a local news station in Minneapolis. The series ran from 1970 to 1977 and, more importantly, helped conventionalize and even popularize the idea of women in the workforce, succeeding in a purported man's world during a time when more American women struggled in finding their own career paths. The series earned Ms. Moore four of the seven Emmys she was nominated for, and was so popular that it birthed two spin-offs, including Ed Asner's Lou Grant.
Moore's career of course expanded beyond the two legendary sitcoms on which she starred. In 1981, Moore earned her single Oscar nomination for Robert Redford's bittersweet family drama, Ordinary People. But after The Mary Tyler Moore Show, Moore found it difficult not to be typecast as the happy-go-lucky and plucky presence she presented in both her sitcoms. She had two unsuccessful attempts at variety shows on CBS in 1978 and 1979, Mary and The Mary Tyler Moore Hour, which featured talent like Michael Keaton and David Letterman in their supporting casts.
Before any of her television success, Moore was born in Brooklyn Heights, New York City where she was the oldest of three siblings. After an unstable childhood that featured a series of moves around New York, Moore went to live with her aunt and began modeling for Hotpoint Appliances in TV commercials as the "Happy Hotpoint" elf. Around this time in 1955, Moore married her first husband Dick Meeker, with whom she'd have her only child Richard Jr. Also her pregnancy made her days as the tightly clothed Happy Hotpoint numbered. She went on to appear in a number of small, dancing roles on TV before landing Dick Van Dyke, including The Eddie Fisher Show, Johnny Staccato, and 77 Sunset Strip.
Moore would be married three times, and divorced twice. Her son Richard Jr. died when a hair-trigger gun accidentally fired in 1980 (the weapon was later recalled). She would also outlive both her siblings, with Elizabeth Moore dying of drug and alcohol overdose in 1978 and her brother John Hackett Moore dying of cancer in 1992. Moore herself also struggled with alcoholism, seeking help at the Betty Ford Center in 1984. She was also diagnosed with Type 1 diabetes in the 1970s.
Moore would have success in her later career as a character actor, appearing in Flirting with Disaster (1996) and frequent television guest spots on shows like Frasier and That '70s Show. Moore also had a theatrical career, appearing in several shows on Broadway including Whose Life is It Anyway and the infamously ill-fated Breakfast at Tiffany's musical. She also successfully produced shows like Noises Off in 1982.
Moore is survived by her husband Robert Levine.