News
Marvel's Runaways Casts Elizabeth Hurley as Morgan le Fey
Marvel's Runaways conjures the devilish Elizabeth Hurley to play sorceress Morgan le Fey.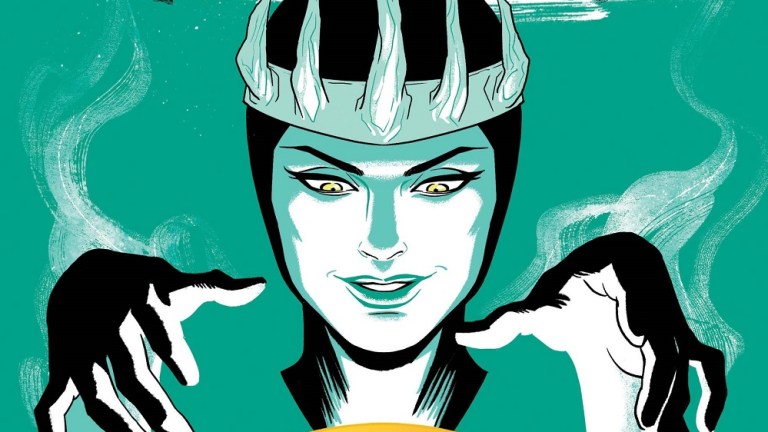 Elizabeth Hurley, who Bedazzled us as the devil in the 2000 faustian comedy, will next play one of literature's greatest sorceresses. Marvel's Runaways Season 3 has cast Hurley as Morgan le Fay, according to Variety.
"Elizabeth Hurley is joining the Marvel Universe and we couldn't be more thrilled to have her portraying one of the most enchanting Marvel characters," Jeph Loeb, the head of Marvel Television and executive producer of Runaways, said in a statement.
Morgan le Fay is best known as the less-than-stellar student of the great Wizard Merlin. She first appeared in Sir Thomas Malory's 1485 page-turner Le Morte d'Arthur,  as King Arthur's half sister and mother to one of his children. She is the lady who threw the sword Excalibur in the lake.
Morgan gets her roots from Welsh mythology and shares attributes the with the Welsh goddess Modron and the Irish goddess Morrígan. Some tales say she was Merlin's mistress. Some say she learned magic in the nunnery  she was sent because she was the eldest daughter of King Uther. Most literature agrees Morgan was the most educated woman of her time. She recently popped up in YA novel Athurian reimagining Once & Future, which we highly recommend.
 Further reading: Full review of Marvel's Runaways Season 2
According to Marvel Comics' mythology, Morgan le Fay was created by Stan Lee and Joe Maneely, and is half-faerie. She went up against the Avengers and Spider-Woman, and used to date Doctor Doom.
"After discovering their parents are super-villains in disguise, a group of teenagers band together to run away from their homes in order to atone for their parents' actions and to discover the secrets of their origins," reads the official synopsis.
Hurley, who plays Queen Helena on The Royals, previously worked with Runaways showrunners Josh Schwartz and Stephanie Savage on the series Gossip Girl. Hurley is probably best known for her roles in Austin Powers: International Man of Mystery, Passenger 57, EDtv, Serving Sara and Dangerous Ground. Hurley also played the title role in BBC miniseries Christabel.
Hulu's Runaways stars Rhenzy Feliz, Lyrica Okano, Virginia Gardner, Ariela Barer, Gregg Sulkin, and Allegra Acosta as the six teenage runaways. It is based on the Marvel comics series of the same name.
No Runaways premiere date has been announced.
Culture Editor Tony Sokol cut his teeth on the wire services and also wrote and produced New York City's Vampyr Theatre and the rock opera AssassiNation: We Killed JFK. Read more of his work here or find him on Twitter @tsokol.