News
Marvel's Jessica Jones Canceled by Netflix
Don't worry, Jessica Jones season 3 is still going to arrive on Netflix.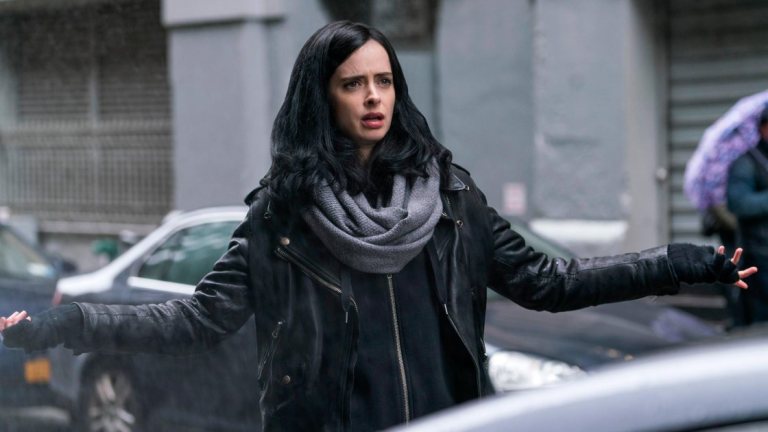 The Marvel Netflix era is now officially over. Well, it will be once Jessica Jones season 3 airs. To nobody's surprise, Netflix announced the cancelation of The Punisher, just a month after its second season aired. That follows the same M.O. of the previous cancelations of Iron Fist (after its much-improved second season), Luke Cage (after its excellent second season), and inexcusably, Daredevil (after its best season).
But what's different about the Jessica Jones cancelation is that this is the first time Netflix has dropped the hammer on a show before it airs its new season. Jessica Jones season 3 is still definitely happening, and will still arrive on Netflix at some point in the next few months, but there's still no official release date revealed.
"Marvel's The Punisher will not return for a third season on Netflix," Netflix confirmed in a statement (via Deadline). "In addition, in reviewing our Marvel programming, we have decided that the upcoming third season will also be the final season for Marvel's Jessica Jones," Netflix also made official this President's Day. "We are grateful to showrunner Melissa Rosenberg, star Krysten Ritter and the entire cast and crew, for three incredible seasons of this groundbreaking series, which was recognized by the Peabody Awards among many others".
"On behalf of everyone at Marvel Television, we couldn't be more proud or more grateful to our audience," Marvel TV head Jeph Loeb offered in a statement. "Our network partner may have decided they no longer want to continue telling the tales of these great characters… but you know Marvel better than that. As Matthew Murdock's Dad once said, 'The measure of a man is not how he gets knocked to the mat, it's how he gets back up.'"