News
Marvel's Iron Fist Release Date, Trailer, Review, Cast, and More
All the trailers, cast info, episode details, and more for Marvel's Iron Fist!
With The Defenders arriving in 2017, there's only one more piece in Marvel's initial Netflix puzzle, and that's Iron Fist. 
Scott Buck (whose credits include Dexter and Six Feet Under) serves as showrunner for the Iron Fist Netflix series. "I've always been drawn to writing complex, intriguing characters, and that's what most excites me about the opportunity to bring Danny Rand and Iron Fist to life with Marvel on Netflix," Buck said in a statement when he was first announced.
You can see some new footage in this featurette focusing on Jessica Henwick's Colleen Wing…
Iron Fist Release Date
Iron Fist will arrive on Netflix on March 17th. 
There's also a new Iron Fist comic series coming out right around the same time.
Iron Fist Trailer 
With a little more than a month to go before Iron Fist releases, Netflix finally dropped the official trailer for the series. Watch it here:
We did a detailed breakdown of this trailer right here.
There's a clip featuring Colleen Wing, too:
The first trailer was released at New York Comic Con in October.
"Because of who you are there will always be forces gathering against you, disguised as a friend, slipping past you as a stranger, they are everywhere. If you choose to continue as you are, know that you risk everything," it promises. "A child touched by fire, destined to be our greatest warrior."
We have a complete analysis of the trailer right here if you're interested.
There was an earlier teaser revealed during the Luke Cage panel at San Diego Comic-Con
Get to know Danny Rand in this new teaser for the series…
Iron Fist Episodes
Courtesy of CBR we have the list of episode titles, as well as who is directing each one. These…might be considered spoilers? Maybe?
Iron Fist Episode 1: "Snow Gives Way"
directed by John Dahl
Iron Fist Episode 2: "Shadow Hawk Takes Flight"
directed by John Dahl
Iron Fist Episode 3: "Rolling Thunder Cannon Punch"
directed by Tom Shankland
Iron Fist Episode 4: "Eight Diagram Dragon Palm"
directed by unknown
Iron Fist Episode 5: "Under Leaf Pluck Lotus"
directed by Uta Briesewitz
Iron Fist Episode 6: "Immortal Emerges From Cave"
directed by RZA.
Iron Fist Episode 7: "Felling With Tree Routes"
directed by Farren Blackburn (Rated 18 for strong bloody violence)
Iron Fist Episode 8: "The Blessing Of Many Fractures"
directed by Kevin Tancharoen
Iron Fist Episode 9: "The Mistress Of All Agonies"
directed by Jet Wilkinson
Iron Fist Episode 10: Title To Be Announced
Director Currently Unknown
Iron Fist Episode 11: "Lead Horse Back To Stable"
directed by Deborah Chow (Rated 12 for mild violence)
Iron Fist Episode 12: Title To Be Announced
Director Currently Unknown
Iron Fist Episode 13: "Dragon Plays With Fire"
directed by Stephen Surjik
Funny enough, the latest look at Finn Jones as Danny Rand/Iron Fist isn't even for this show, it's in some new images released for The Defenders, which doesn't come around until several months after this show premieres!
Also, Film Music Reporter revealed that Trevor Morris, who provides the music for History's Vikings, will score Iron Fist. 
Hit the gallery up top for some cool images of the cast and characters!
Iron Fist Review
Here's an excerpt from our spoiler free review…
"With three shows and four total seasons under their belt, the Marvel Studios/Netflix partnership now comes with a fairly concrete set of expectations. You know you're going to get something a cut above the average network superhero TV show in terms of production value, and there are places they can go that their broadcast counterparts can't. Like its predecessors, Iron Fist establishes a slightly different tone (this one comes from Dexter showrunner Scott Buck) and is mostly self contained, with few connections to previous series that might put off a new viewer."
Iron Fist Netflix Series Story
Here's the official synopsis: 
Danny Rand returns to New York City after being missing for years, trying to reconnect with his past and his family legacy. He fights against the criminal element corrupting his world around him with his incredible kung-fu mastery and ability to summon the awesome power of the fiery Iron Fist.
In the meantime, we've seen several hints of things that could very well tie into Iron Fist on Daredevil season one which gave us hints about K'un-Lun, the mystical martial arts kingdom where Danny's powers stem from, and Iron Fist arch-enemy Steel Serpent's logo appeared on packets of heroin on that show.
Basically, this stuff is all there if you look for it carefully!
Iron Fist Cast
There had been early reports that Marvel met with Asian-American actors for the role of Danny Rand, but they ultimately went with Finn Jones (Loras Tyrell on Game of Thrones) as Danny Rand/Iron Fist.
"Danny Rand is a very complicated character. He's a billionaire New York Buddhist monk martial arts superhero who's still trying to figure out what exactly that all means," said Executive Producer and showrunner, Scott Buck in a statement. "Finn is able to play all these levels in such an honest, revelatory way that as soon as I saw him I knew he was our Danny."
"Finn wonderfully blends confidence with vulnerability, making him the perfect choice as he struggles to find his place in the world," added Executive Producer/Head of Marvel TV, Jeph Loeb. "Now that we've found our Danny Rand, we've completed our principal cast for the upcoming Defenders on Netflix and we are thrilled to continue to show audiences unexplored corners of the Marvel Universe."
David Wenham will play Harold Meachum. Deadline describes the Meachum character as "a ruthless corporate leader who was partners with Danny Rand's parents at the time of their deaths."
Jessica Henwick (Nymeria Sand on Game of Thrones) will play Colleen Wing on the series. Entertainment Weekly has what sounds like an official character description, as well:
A martial arts expert running her own dojo, Colleen will serve as an invaluable ally to Iron Fist, aka Danny Rand (Finn Jones), as he returns to his life in New York.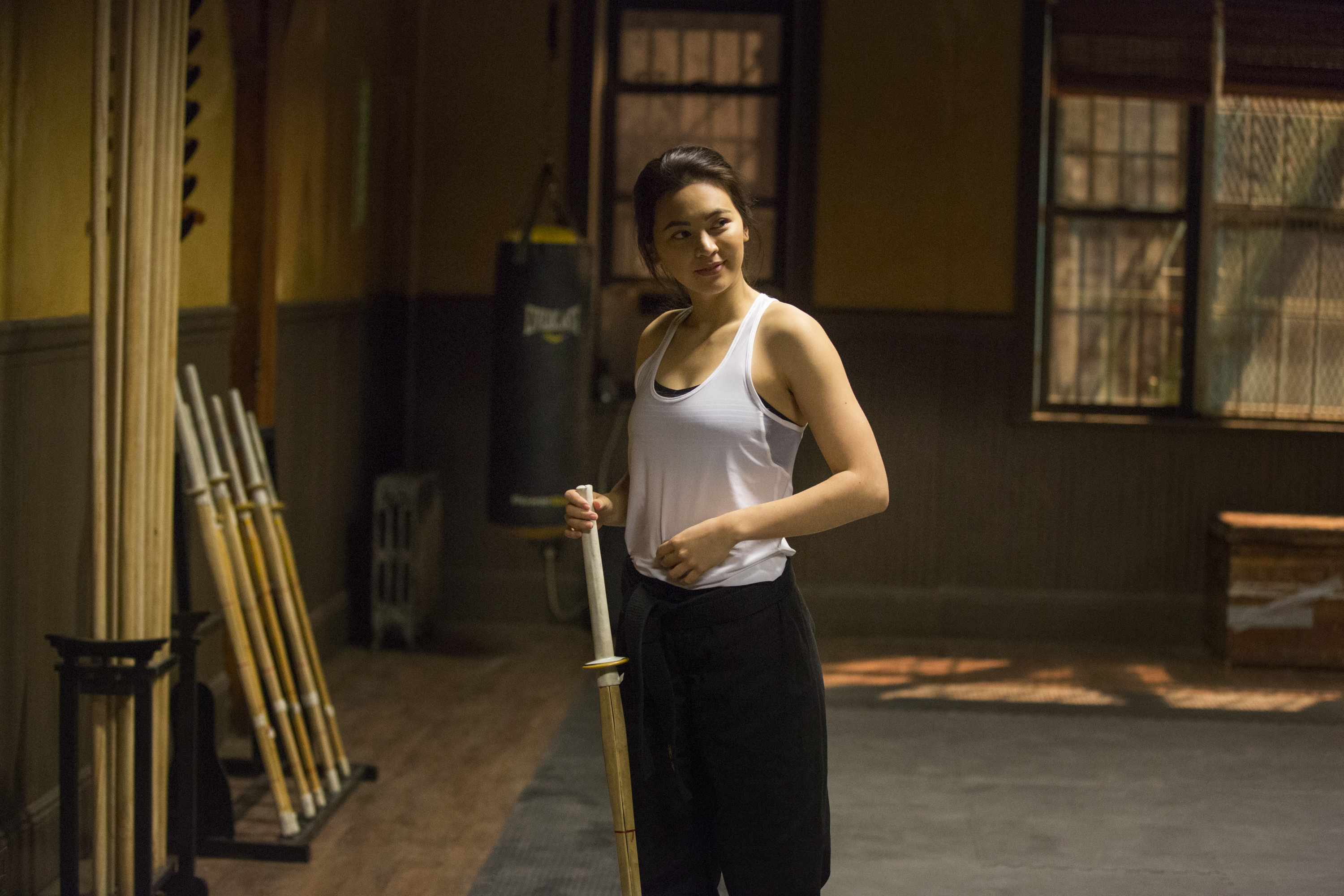 Colleen Wing first appeared in Marvel Premiere #19 in 1974, where she was created by Doug Moench and Larry Hama. Ms. Wing is a regular associate of Misty Knight. Misty Knight is going to appear on Marvel's Luke Cage Netflix series in September of 2016, so it looks like Netflix is assembling their very own live action Heroes for Hire. You might have spotted a Colleen Wing reference on Luke Cage, too…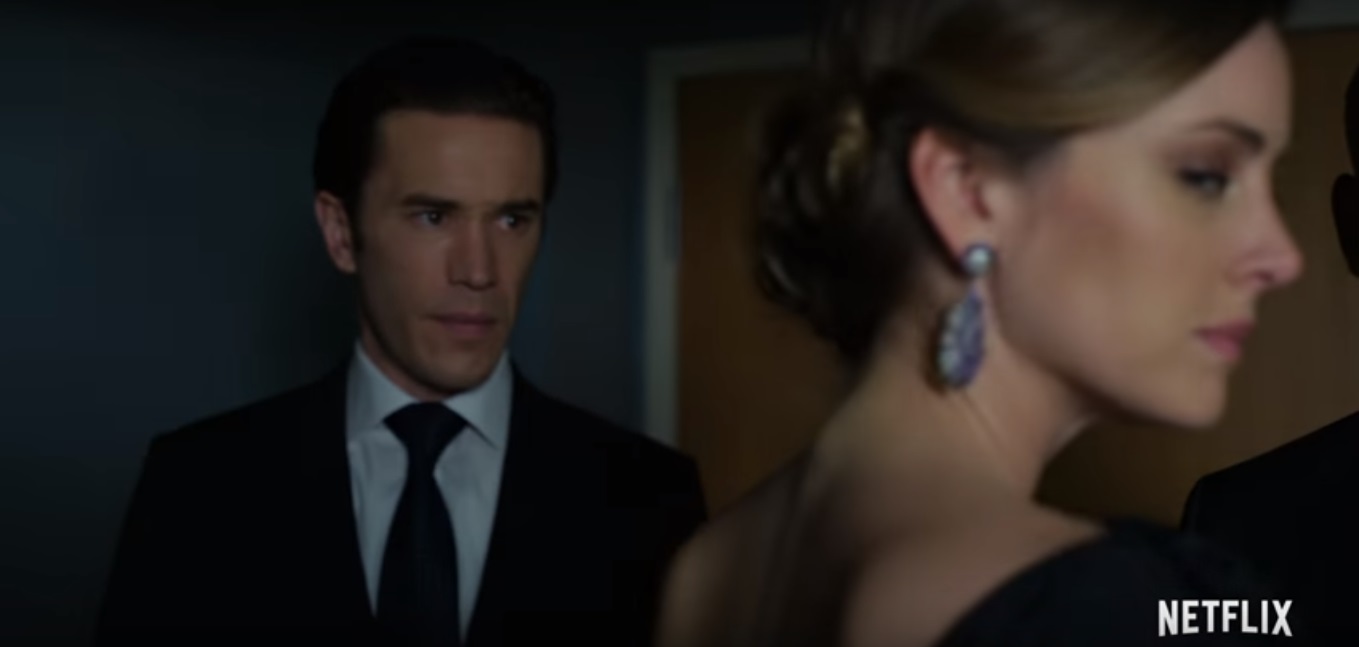 Jessica Stroup and Tom Pelphrey have joined the cast as Joy and Ward Meachum. Here's some additional information, courtesy of Variety:
The children of Harold Meachum (Wenham), Joy and Ward have spent their lives building Rand Enterprises to its current standing in the world, only to have all their work put in jeopardy when Danny returns to claim his birthright. They are childhood acquaintances of Danny Rand's who now play an important role in Rand Enterprises.
Carrie-Anne Moss will reprise her role as Jeri Hogarth on Iron Fist. Jeri is a gender-swapped version of an Iron Fist supporting character from the comics, so her presence here makes perfect sense. 
"Carrie-Anne has fast become a fan-favorite part of our street level saga, and we share our viewers' excitement in bringing her into Marvel's Iron Fist," said Executive Producer/Head of Marvel Television, Jeph Loeb in a statement. "As Marvel fans know, Hogarth in the comics plays a critical role in the life of Danny Rand so it seems only fitting that Carrie-Anne join in."
"Danny Rand lives in the highest stratosphere of New York's business society and he's going to need a ruthless lawyer to help him navigate this alien world," added Executive Producer and Showrunner, Scott Buck. "I'm very happy to have the opportunity to bring Carrie-Ann Moss as Jeri Hogarth into Marvel's Iron Fist." 
Iron Fist Images
Check out the gallery:
[gallery:0]
…and check out the poster, too!