News
Marvel Reportedly Cancelling all Disney XD Animated Shows
Rumours suggest that Marvel is changing strategy and cancelling all of the Disney XD series, including Spider-Man and Avengers Assemble...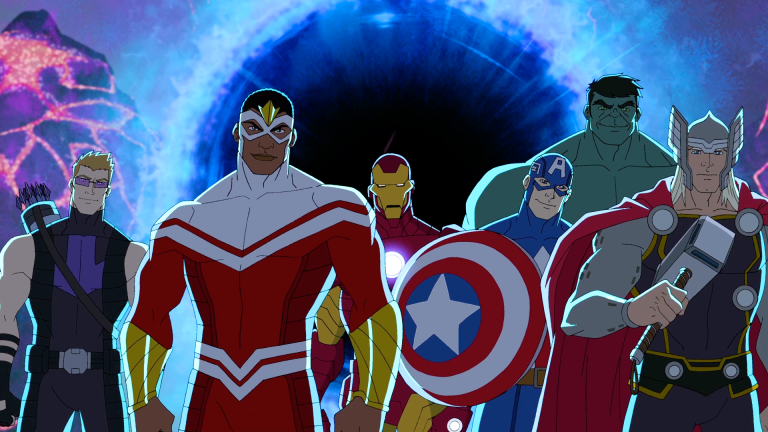 Marvel's Disney XD shows have a big fan base encompassing old and young viewers alike. Guardians Of The Galaxy, Spider-Man, and the various Avengers shows are currently pulling in decent numbers, and above all, they're a joy to watch.
It's terrifically sad, then, to hear reports this week from the animation community that Marvel are about to announce the cancellation of all three shows.
Friends of the site working on the series had alluded to the news being in the wind earlier this week, but were unable to confirm the move for contractual reasons. Now, however, the reliable TOTCMS blog have stated that "some of Marvel Animation's shows are going on hiatus and (we're told) crews are being laid off. Crew members say that much MA work will be completed in the next few months."
That…doesn't sound good for anyone.
TOTCMS blogger and former industry person Steve Hulett then followed up by explaining that a Marvel animator had informed him that "series have not yet been renewed, so it looks like many artists at the studio will soon be gone" and that "The word from Marvel employees is …. things are up in the air. Staffers are looking at layoffs that will be happening soon, the studio (for now) is NOT moving back to a larger building in Burbank (they are now in Glendale), so things are … kind of muddy?"
While many of us are wondering what Marvel's play is here – a change to more feature-length, DC-style animated films, or possibly concentrating funds on its myriad live action TV projects instead – right now we'll sit tight and wait for a statement from Marvel confirming the move, and will update you as soon as we can.