News
Marvel's Ghost Rider TV Series Cancelled at Hulu
The Ghost Rider team and Hulu reached a "creative impasse" so that's one less Marvel TV show in the works.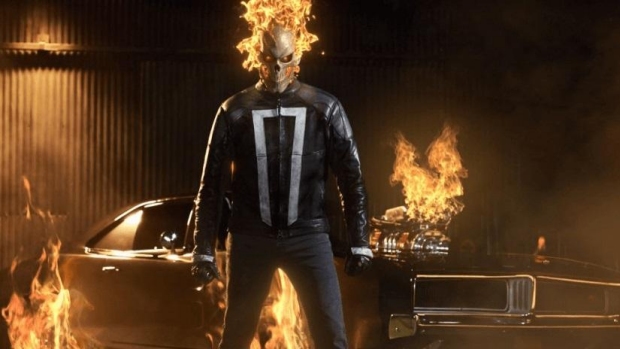 It's been reported that Hulu is no longer interested in pursuing a TV series based on Marvel's Ghost Rider. Gabriel Luna had been set to reprise his role as Robbie Reyes from ABC's longrunning Marvel flagship series Agents of SHIELD in the project, which is now apparently dead.
Deadline says the decision to stop moving forward with Ghost Rider was due to a "creative impasse which could not be resolved."
Hulu revealed back in May that its Ghost Rider show would follow Robbie as "a quintessential antihero, consumed by hellfire and supernaturally bound to a demon. Reyes lives on the Texas/Mexico border and when he unleashes the Rider, Robbie brings vengeance for the innocents he encounters, but struggles to control the power he wields" and his ongoing story was to be explored by Ingrid Escajeda, who had been tapped as showrunner and executive producer of the series for Hulu.
The streaming service is still elbow-deep in Marvel TV projects, despite the nixing of Ghost Rider, with a third season of Marvel's Runaways due to premiere in December, a live-action series based on Damian Hellstrom in the works, and a gaggle of animated series following Howard the Duck, M.O.D.O.K, Hit-Monkey, and Tigra and Dazzler also on the cards in 2020.
Ghost Rider, however, appears to be toast, which must be upsetting for Gabriel Luna, as he seemed really pumped up about the show's development in an interview with iO9 just recently.
"I love that we have a whole wonderful, beautiful writer's room right now, just exploring Robbie's psychology," Luna said. "We get to continue to add to the canon, because it seems like everything we do with Robbie is just we're pushing the canon. He's existed since 2014. So we're just adding more and more and more to this great story of Robbie Reyes' Ghost Rider."
More on this if it develops. You can read more about all the Marvel TV shows in development right here.