News
Mars Season 2: Watch Bill Nye and Elon Musk Talk About The Future of Exploration
National Geographic returns to MARS for season 2. We have an exclusive new clip for the series here!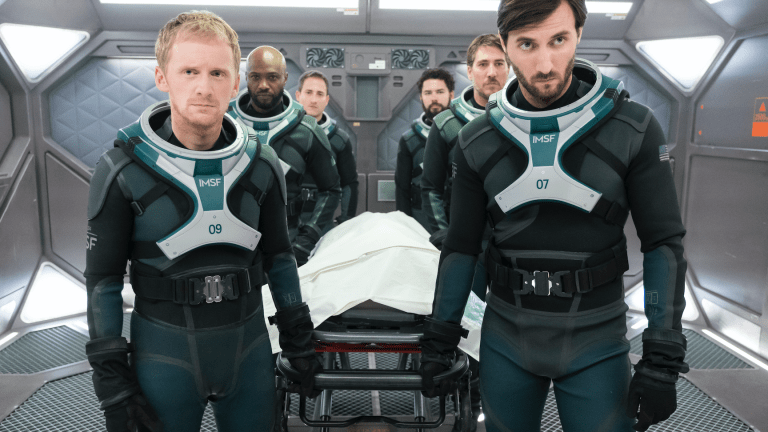 The second season of National Geographic Channel's MARS will launch this fall. The series uses a filming style that is half fictional drama and half documentary, though there will be more of the fictional narrative this time around. The show cuts between the science-fiction drama of humans attempting to establish a permanent base on Mars in the 2030s, and documentary-style interviews with scientists, futurist, and other experts who comment on real-world ideas of how our first human forays to Mars will work.Elon Musk, CEO of SpaceX, is a frequent commentator on the program, but in the second season, there will be some new faces. Bill Nye makes an appearance in the trailer, apparently lending his insight into future Mars exploration. Nat Geo also announced that prominent theoretical physicist Michio Kaku, former NASA chief Ellen Stofan, and bestselling author Jared Diamond have been added to the list of experts.As for the future, there will also be a host of additions. In the first season, a handful of astronauts traveled to Mars to scout out a location for a base and begin construction. The second season starts several years into the future, and a private cooperation has also sent humans to establish a mining colony. This means an extended cast, which includes Esai Morales (Ozark, NYPD Blue) among others.
Watch an exclusive look at the trailer below. 
"This season takes us literally into new territory," says showrunner Dee Johnson (Nashville, ER). "With no laws, no government and no safety nets of any kind, what is it like to be among the first settlers of Mars? Not only do we explore dangers and mysteries of this brand-new world, but we also explore what it means to be human in a place where so few exist."The first season dealt heavily with the technical aspects of getting to Mars. However, with more humans come more problems."The struggle between private industry and scientific exploration is going to come to a climax on the Red Planet just as we have seen it happen on Earth," adds Wilkes, co-creator and executive producer for RadicalMedia. "In fact, the fundamental question we ask this season is can we learn from past mistakes, or are we doomed to make the same flawed decisions on another planet?"Den of Geek was invited to visit the set for the second season in Budapest, Hungary and get selfies on the new spaceships and space stations. The sets were impressive, and the second season will not only entertain but give us a lot to think about, especially if we truly want to meet the goal of getting human boots on the ground on Mars in the next couple of decades. We also have some first-look images of the new season: