News
Marcella Season 3: Release Date, Cast, Story, Locations, Episodes
Here's all the news we have about the new series of ITV's Anna Friel-starring detective series Marcella…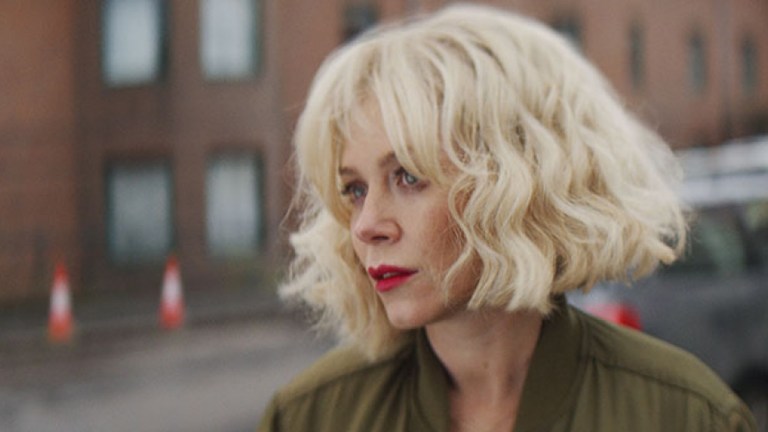 Delightfully unhinged might be one way to describe the condition of ITV crime drama Marcella at the end of its second series. What had begun as the simple story of a detective (Anna Friel) with a rare neurological condition that made her black out for prolonged amnesiac periods, thereby becoming a suspect in the very murders she was investigating, ended up… weird.
Really weird. Almost pleasingly so. By the end of series two, Marcella was no longer a working mother and a maverick cop, she was… well, spoilers.
Just before Christmas 2019, Anna Friel's Twitter account reposted this striking image of the detective formerly known as DS Backland complete with scar and new 'do.
— Anna Friel (@annafriel) December 20, 2019
With series two spoilers below, here's what we know so far about what the show's creators have cooked up for us in series three.
Marcella season 3 – The Geek Lowdown
How many series are there? Two aired, one in production
Renewed or cancelled? Renewed for series three in October 2018
Next series air date confirmed? Tuesday the 26th of January 2021 at 9pm
Where to watch? ITV1 and ITV Hub
Created by: Hans Rosenfeldt, creator of The Bridge, and Nicola Larder.
What happened last time: Here's our series 1 recap and our series 2 spoiler-filled episode reviews.
Marcella series 3 story: undercover in a Belfast crime family
The series two finale saw Marcella rescue her son from the clutches of a deranged killer, fake her own death and be recruited to a shadowy police unit. The next series will pick up some time after that, with Marcella working undercover in Belfast. Here's the official ITV synopsis:
"Following on from the dramatic conclusion of the previous series, the new eight-parter sees Marcella in Belfast as an undercover detective. She has taken on a new identity, Keira, and has infiltrated the infamous Maguire crime family but as she investigates their activities, questions come to the fore about how much she's embraced the Keira personality and left Marcella behind.
In true Marcella style, the series has interweaving storylines with strands focusing upon the Maguires' criminal operations.  As she inhabits the character of Keira, Marcella's quest for the truth puts her in danger and others in harm's way.  Her undercover role makes her take risks, but will her old life eventually catch up with her?"
Marcella series 3: how many episodes?
As usual, there will be eight episodes in series three. The first two were written by co-creator Hans Rosenfeldt, who also storylined the rest of the series. Episodes three to eight were written by David Allison, Rachel Flowerday, Mike Walden, Matthew Thomas and Tim Loane.
Gilles Bannier directed the first four episodes, with Ashley Pearce directing the final four.
Marcella series 3 cast: Hugo Speer and Amanda Burton join cast
Confirmed as returning alongside Anna Friel is Ray Panthaki, who plays Marcella's collegue Detective Inspector Rav Sangha. Last seen being knocked unconscious by the woman herself wielding the lid of a toilet cistern, we can expect Rav to wake up with more than a few questions for our lead.
And remember the glimpse we saw of The Musketeers' Hugo Speer in the series two finale playing Frank Young, the man who recruited Marcella to his undercover detective unit? Speer is back with a major role in the new series. He's joined by Silent Witness' Amanda Burton playing Katherine Maguire, matriarch of the Belfast crime family Marcella infiltrates as part of her investigation.
Also in the cast are: Aaron McCusker, Kelly Gough, Martin McCann, Eugene O'Hare, Michael Colgan, Paul Kennedy and Glen Wallace.
Marcella series 3 filming locations: production moves to Belfast
Series three was filmed entirely on location in Belfast, Northern Ireland, during spring and summer 2019, with funding from Northern Ireland Screen.
Marcella series 3 release date: January 2021
Though series 3 arrived on Netflix in the US last summer, it's only now arriving on ITV. The new episodes start airing weekly on ITV1 at 9pm on Tuesday the 26th of January, with all episodes available on ITV Hub. It's been quite a wait since the previous season, so you might want a little refresher from our spoiler-filled recap.