News
Manu Bennett Tells Fans to Lobby For Deathstroke TV Series Spinoff
The CW's Deathstroke actor, Manu Bennett, is encouraging fans to lobby for a spinoff series...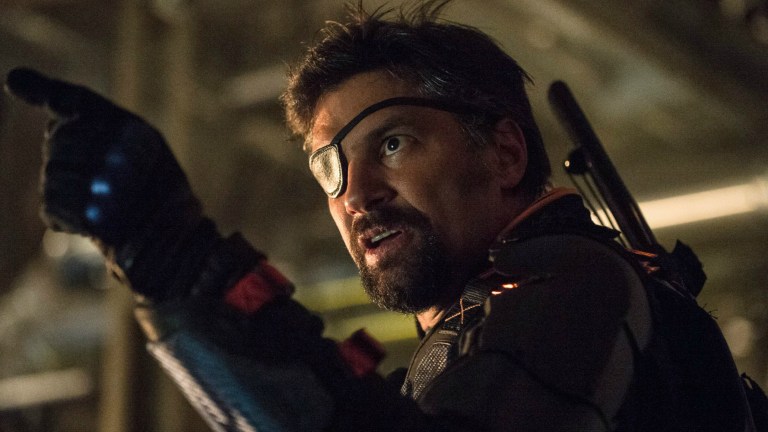 This article contains spoilers for the Arrow season 5 finale. 
Manu Bennett returned to the role of Slade Wilson, aka Deathstroke, in the Arrow season 5 finale. It was glorious to see the season 2 baddie back in the show, and the fact that the evil-inducing Mirakura has worn off made him seem like a relatively normal bloke again.
Could this return lead to to bigger things? Fans are certainly hoping so. One follower of the show Tweeted Mr Bennett to ask about the chances of a spinoff, and here's what he said in response…
— Manu (@manubennett)
May 31, 2017
Interesting, isn't it, that Bennett would be so quick to reply? It seems like he's fairly keen on the idea of expanding the Deathstroke character into his own series. One assumes such a spinoff would reposition Slade as an antihero rather than a villain, much like how he's portrayed in the comics.
It's also interesting that Bennett would tag Netflix rather than The CW. So far, The CW has kept all its DC shows in-house, but would they be willing to farm one out to a streaming service, especially when WB has their own DC streaming service in the works? Does Bennett know something we don't about The CW's strategy?
Anyway, Bennett told fans that want to see a Deathstroke spinoff to rally behind the idea. So here we are, making noise and talking about it.
Bennett has charisma in abundance and strong fighting skills. Slade Wilson, a trained killer with shifting allegiances, could make for an engaging protagonist. With the right scripts and supporting cast, they could definitely base a series around Deathstroke.
Feel free to leave your own opinions on the idea in the comments below…