News
Manifest Gets Full-Season Extension by NBC
NBC mystery drama Manifest will see its episode manifest expand, thanks to a full-season order by the network.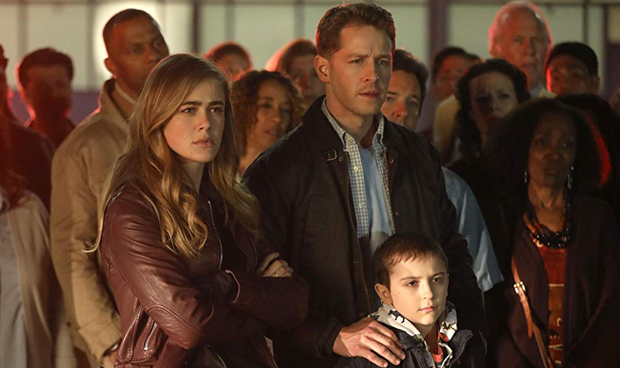 Manifest has just procured more flight hours on NBC in the form of a full-season order.
In what has to be considered an auspicious sign for the series, NBC has extended its order of Manifest by three, increasing the inaugural season to 16 episodes from its original 13. While technically, a full-series order tends to range around 22 episodes, the increase is, nevertheless, being billed as a "full-season" order. With Season 1 originally set for a Christmas Eve conclusion with Episode 13 on December 24, the episode increase will likely – regardless of Manifest's ratings fate – take the series into 2019.
Manifest debuted on NBC on September 24, depicting the vexing ordeal of Montego Air Flight 828, which took off from Jamaica in 2013 and landed in New York City in 2018; a five-and-a-half-year flight that felt instantaneous for the passengers, but rendered them missing to their loved ones for the entire time. The series, like another famous ensemble-rich, plane-disaster-centric supernatural-esque genre series in ABC's Lost, works with the (J.J. Abrams style) "Mystery Box" approach, slowly and circuitously unraveling the mystery of the phenomenon that affected the flight and the bizarre clairvoyance-like side effects experienced by the passengers.
NBC has been touting the series as a ratings winner with its debut episode, which experienced a substantial increase from its initial numbers, thanks to delayed viewings. Consequently, the Manifest pilot grew to 4.2 from 2.16 in the coveted 18-49 demo and 18.4 million viewers from the 10 million banked from the initial airing. The increase represents the biggest seven-day gain of any series premiere. The series has since been holding steady with 8.4 million same-day viewers. Thus, NBC's increased episode investment is clearly justified.
Manifest is created by Jeff Rake, who's delved into genre TV work with The CW's The Tomorrow People and Beauty and the Beast. Amongst the array of producers on the series is the legendary Back to the Future filmmaker Robert Zemeckis. The series cast consists of names such as Melissa Roxburgh, Josh Dallas, Athena Karkanis, J.R. Ramirez, Parveen Kaur, Jack Messina and Luna Blaise.
Manifest airs on NBC Mondays, 10/9c.
Joseph Baxter is a contributor for Den of Geek and Syfy Wire. You can find his work here. Follow him on Twitter @josbaxter.
Read and download the Den of Geek NYCC 2018 Special Edition Magazine right here!