News
Man of the House Animated Series Coming From TV Legend Norman Lear
The creator of All in the Family and The Jeffersons will bring a new Man of the House to Nickelodeon.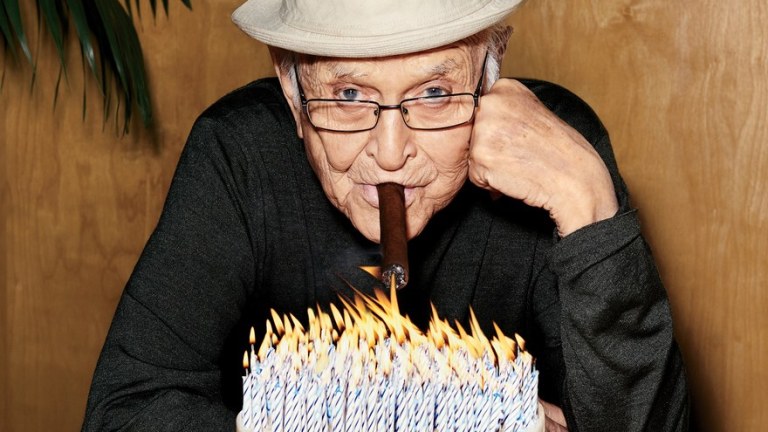 TV Legend Norman Lear, who brought big laughs and social commentary to the small screen with such iconic TV series as All In the Family, The Jeffersons, Sanford and Son, and even the voice of Ben Franklin on South Park, is getting even more animated. Nickelodeon is developing a new animated project, currently under the working title Man of the House, from Norman Lear's ACT III Productions.
"Norman has been telling stories about families, parents and kids for many years, and it's so exciting that he and his producing partners Brent and Michael, want to tell this story to today's generation of Nick kids," Chris Viscardi, Senior Vice President, Nickelodeon Animation, said in a statement.
According to the official synopsis, Man of the House follows "11-year-old José as he helps his mother Maria watch over his two younger siblings, Maria Juliana (Maju) and Diego, while trying to form a hip-hop group with his quirky classmate and neighbor, Wilbur, that lives downstairs."
The creative concept comes from Colombian-American writer and illustrator Michael Molina (Trivia Night). Molina produced sketch videos and the feature film Trivia Night, with comedy troupe Local Empire after graduating from Columbia University in New York City. He relocated to Los Angeles to write educational animated TED talks that have garnered millions of views online, covering topics ranging from déjà vu to vampires. 
Man of the House will be executive produced by Lear and Brent Miller (One Day at a Time), Lear's producing partner and head of production and development for the company. He executive produced several Lear projects including the critically acclaimed reimagining of One Day at a Time, the documentary series America Divided, and upcoming pilot Guess Who Died. 
Lear founded ACT III Productions in 1985 with the goal of creating content that "not only entertains, but also creates a conversation." The company is best known for producing popular films including Stand by Me, The Princess Bride and Fried Green Tomatoes.
Development will be overseen by Claudia Spinelli, who was promoted to the role of Vice President, Animation Development from her old job Vice President of Current Series. Spinelli will oversee the development pipeline of all new animated content, while identifying potential creators, showrunners, writers and directors. She will also work closely with Nickelodeon's talent relations department and the animation community to scout new talent for animation development.  
"Claudia has shepherded some of today's most popular series including SpongeBob Square Pants and Sanjay and Craig. She is a true creative partner and a trusted voice with a love for storytelling. I look forward to her continued leadership in our animation group," Viscardi said.
Spinelli, who holds a BFA in film from New York University, and an MFA in Animation and Digital Arts from University of Southern California, began her career at Nickelodeon in 2000 in the development department.  In 2002, she expanded her role by joining the Current Series group as a creative executive overseeing the brand management of SpongeBob SquarePants, The Fairly OddParents, Jimmy Neutron and Avatar. She also worked on Robot and Monster, Making Fiends, and Planet Sheen.
Nickelodeon "puts kids first in everything it does." It has been the number-one-rated kids' basic cable network for 22 consecutive years.