News
Luther Season 5 Trailer Arrives
Idris Elba will return in as his embattled TV detective for Luther Season 5 in 2019.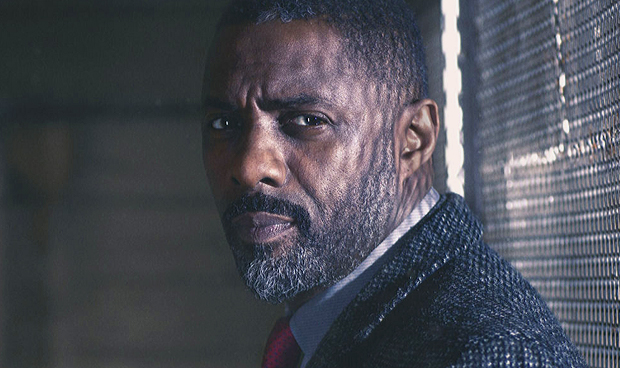 Luther Season 5 coming soon. Despite a schedule filled with high-profile projects, international superstar Idris Elba will field another season, dwelling in shades of grey as the eponymous, emotionally tortured London homicide detective DCI John Luther, in the moody, gritty television series.
The latest season of Luther will manifest as a 4-part limited series that's bound for BBC and BBC America. Series creator Neil Cross, also known for his run on BBC's MI-5 and NBC's short-lived Crossbones, is back in the bullpen for Luther's latest run. The return of Luther is exciting news, especially after Elba's rising stock was seemingly the cause of an abbreviated 2-part Season 4 in December of 2015; an offering that ended on a rather curious note.
Luther Season 5 Trailer
A new Luther Season 5 trailer is here, showing DCI Luther in the hunt for the creepiest killer the show has ever featured. While he'll have the help of a new constabulary colleague in DS Catherine Halliday (Wunmi Mosaku), it's not going to be a peaceable partnership – because, you know, it's Luther. The investigation leads Luther and Halliday to psychiatrist Dr. Vivien Lake (Hermione Norris), who treated their elusive, illuminated-mask-wearing, unnecessarily naked serial killer quarry.
…and here is the first Luther Season 5 teaser trailer, which arrived back in June.
Luther Season 5 Details
Here's the official Luther Season 5 synopsis:
When the moonless shadows of London give birth to a new nightmare, DCI John Luther is once more called to immerse himself in the deepest depths of human depravity. While the monstrous and seemingly indiscriminate killings become ever more audacious and public, Luther and new recruit DS Catherine Halliday are confounded by a complex tangle of leads and misdirection that seems designed to protect an untouchable corruption. But even as the case brings him closer than ever to the true face of evil, a reluctant Luther is forced to confront the unburied demons of his own recent past. Striding back into the line of fire, he must choose who to protect and who to sacrifice. His next move will have devastating consequences for those around him — and change him forever.
As creator Neil Cross expressed back in June 2017 in the Season 5 renewal statement:
"Now what? It's a question Idris and I get asked a lot. What happened to John Luther after we last saw him striding unbowed through the streets of his city, his blood red London? It can't be over, can it? There's so much we don't know. So much unfinished business.

The thing is, we've been asking ourselves the same question. Because we love John and wonder what he's up to. And as for me, I'm scared of the monsters. The face at the window. The hand under the bed. The shadow at the end of the street. Who's going to stop them, if not John Luther?

In the end, we picked up the phone to some old friends and asked if they'd like to find out what happens next. It turns out, they would. So that's what we're going to do. We're going to find out what happens next.

Now what? Luther's coming back. That's what."
Luther, which started back in 2010, has achieved both critical and fan acclaim, seven Emmy nominations and yielded Idris Elba a Golden Globe win in 2012 and subsequent nods in 2014 and 2016. Moreover, it represents a crucial marquee-topping vehicle for the English actor, Elba, in his transition to international stardom after having spent years as a standout supporting player on showcases such as HBO's The Wire and films such as 2007's 28 Weeks Later and American Gangster, before breaking big in blockbusters such as Prometheus, Pacific Rim, the Thor films, leading to his headlining role in the film adaptation of Stephen King's The Dark Tower and an upcoming villain role in the August 2019-scheduled Fast & Furious spinoff movie, Hobbs & Shaw.
As Elba commented in the Season 5 statement:
"Neil, the BBC and I have been talking about a further season and I am thrilled that we have been able to bring it all together. I look forward to putting the coat back on."
Luther Season 5 Release Date
Luther Season 5 is scheduled to premiere in the U.S. on BBC America in 2019 on a date to be revealed.
The season is already airing on the BBC in the U.K. Feel free to check out our Luther Season 5 reviews if you don't mind spoilers.
Joseph Baxter is a contributor for Den of Geek and Syfy Wire. You can find his work here. Follow him on Twitter @josbaxter.