News
Luke Cage Canceled at Netflix
Marvel and Netflix have confirmed that Luke Cage Season 3 will not happen.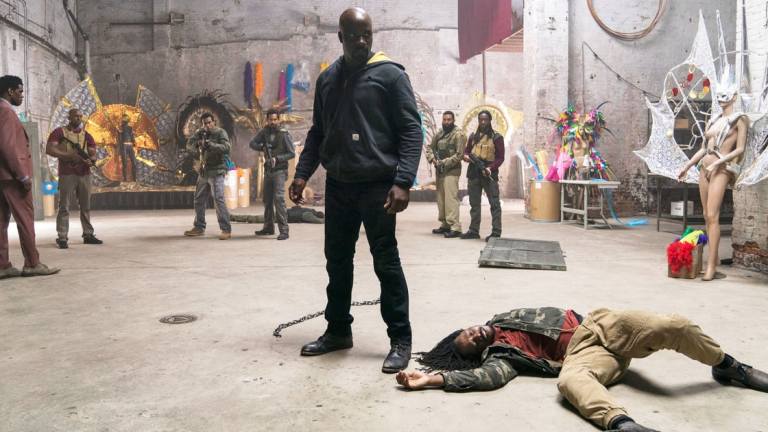 Things are certainly going to be different in Harlem after the conclusion of that awesome latest season, aren't they? Well, at least that's what we thought was going to happen, and then Netflix went ahead and announced that Luke Cage season 3 isn't happening, canceling the series after its second (and best) season.
"Unfortunately, Marvel's Luke Cage will not return for a third season," Netflix and Marvel TV said in a joint statement (via Variety). "Everyone at Marvel Television and Netflix is grateful to the dedicated showrunner, writers, cast and crew who brought Harlem's Hero to life for the past two seasons, and to all the fans who have supported the series," 
This is a shock and a shame. The previous season of Luke Cage was terrific, and perhaps one of the best seasons of Marvel Netflix programming. There had been some early reports that a Luke Cage season 3 writers' room has been convened a few months back, but if it was, it didn't make any difference.
So let's have a look at the body count, shall we? The Defenders season 2 doesn't appear to be happening, and last week saw the cancelation of Iron Fist, another shame considering its greatly improved second season. On the bright side, The Punisher Season 2 has already wrapped filming and will likely arrive in early 2019. Jessica Jones Season 3 will follow, as that is currently filming. There's still no word on Daredevil season 4, but after its spectacular third season, hopefully there won't be any additional shenanigans there.
And while there is plenty of speculation out there that this all has to do with the imminent launch of Disney's own streaming service, and that Netflix and Disney are essentially looking to kneecap each other in the leadup to this, just a few days ago Netflix Chief Content Officer Ted Sarandos seemed to throw cold water on that idea. "Those shows are for us to cancel," Sarandos said (via Inverse), "and we're super happy with their performance so far."
And then there was the matter of the cryptic part of the statement that came with the Iron Fist cancellation, indicating that "the immortal Iron Fist will live on." Canceling Luke Cage and Iron Fist within a week of each other sure will make fans think that maybe Marvel and Netflix are instead looking to ready a Heroes for Hire series. After all, the two shows have shared their supporting characters, and of course Danny Rand and Luke Cage were best known as co-headliners in the Power Man and Iron Fist comics of the '70s and '80s. Throw them together along with Jessica Henwick's Colleen Wing and Simone Missick's Misty Knight and you've got yourself quite a team up show, and one without the baggage and expectations that came with The Defenders.
We'll see if it happens, but hopefully the streaming wars aren't affecting everyone's Marvel diet.
Mike Cecchini is the Editor in Chief of Den of Geek. You can read more of his work here. Follow him on Twitter @wayoutstuff.
Read and download the Den of Geek NYCC 2018 Special Edition Magazine right here!