News
Luke Cage Release Date, Trailer, Clips, and Everything Else We Know
Everything you need to know about Marvel's Luke Cage Netflix series, including latest news, release date, trailers, casting, and more!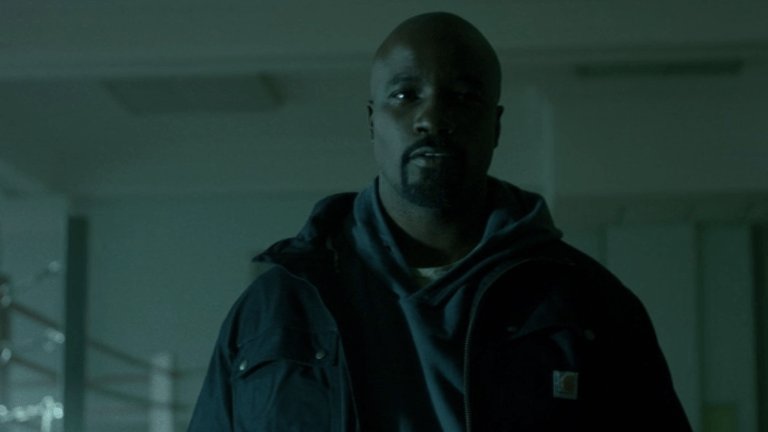 Luke Cage and Jessica Jones are on everybody's minds thanks to Luke's successful debut on Jessica Jones season 1. Mike Colter as Luke Cage has made quite an impression, and he's the next character to get a Marvel Netflix series all his own. Cheo Hodari Coker is executive producer and showrunner on Luke Cage
We've got all the details on Marvel's Luke Cage TV series coming to Netflix right here in one place for you.
The final trailer for Luke Cage is here!
Luke Cage Release Date
Luke Cage arrives on September 30.
— Jessica Jones (@JessicaJones)
January 25, 2016
Luke Cage Review
"Luke Cage lacks the eye-popping martial arts choreography of Daredevil or the heart-pounding psychological terror of Jessica Jones. The nighttime seediness of the Marvel's fictional version of Hell's Kitchen is replaced by the summery daytime promises of NYC's resurgent Harlem neighborhoods. But like its predecessors, Luke Cage boasts an excellent cast, tremendous atmosphere, and a willingness to go places that other Marvel Studios productions can't. And it brings a few fun twists to the party, too."
Read our full spoiler free review right here.
Luke Cage Trailer
Watch the full length trailer, and then check out our detailed analysis of everything in it.
Check out some clips, too…
The first teaser trailer for Luke Cage arrived out of SDCC 2016. In case you were confused about the tone of the show, this teaser should clear that up nicely:
We have a detailed analysis of this trailer right here if you want it, too.
A sizzle reel was also shown at the Luke Cage panel. Watch it below:
Luke Cage Episodes
One thing worth noting, every episode of Luke Cage is named after a Gang Starr track.
Luke Cage Episode 1: Moment of Truth
Luke Cage Episode 2: Code of the Streets
Luke Cage Episode 3: Who's Gonna Take the Weight?
Luke Cage Episode 4: Step in the Arena
Luke Cage Episode 5: Just to Get a Rep
Luke Cage Episode 6: Suckas Need Bodyguards
Luke Cage Episode 7: Manifest
Luke Cage Episode 8: Blowin' up the Spot
Luke Cage Episode 9: DWYCK
Luke Cage Episode 10: Take it Personal
Luke Cage Episode 11: Now You're Mine
Luke Cage Episode 12: Soliloquoy of Chaos
Luke Cage Episode 13: You Know My Steez
Luke Cage Images
Check out the posters…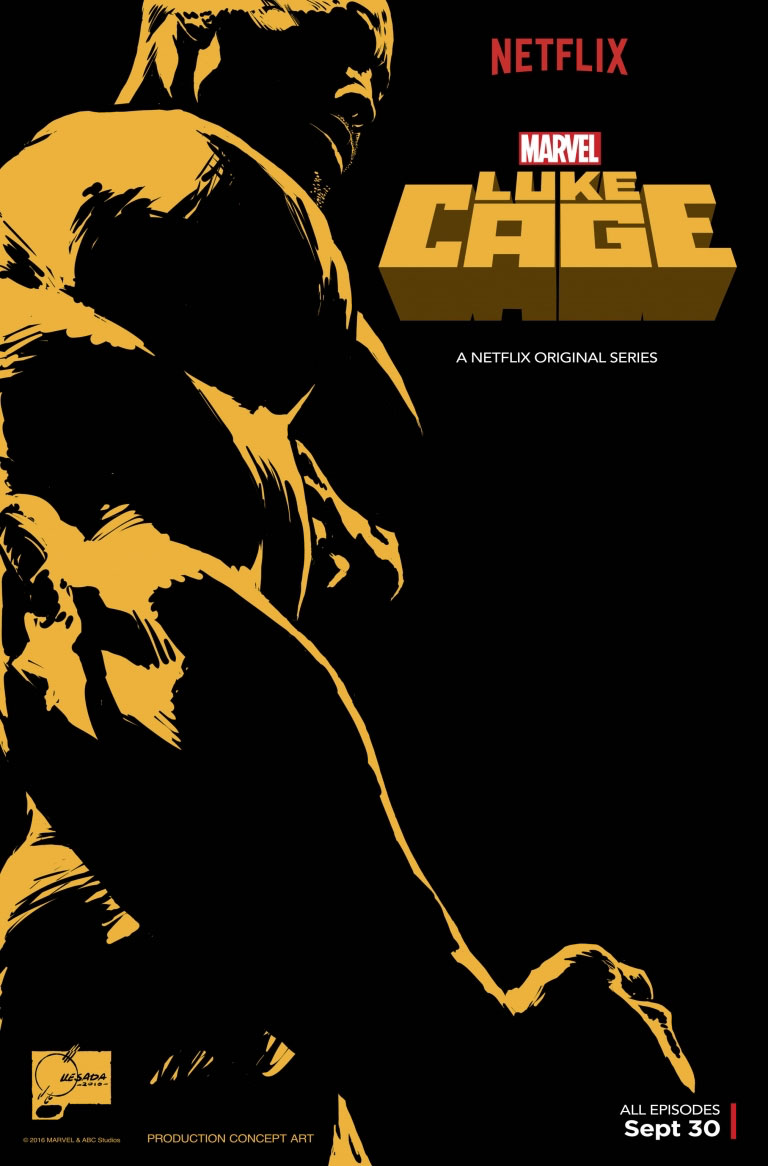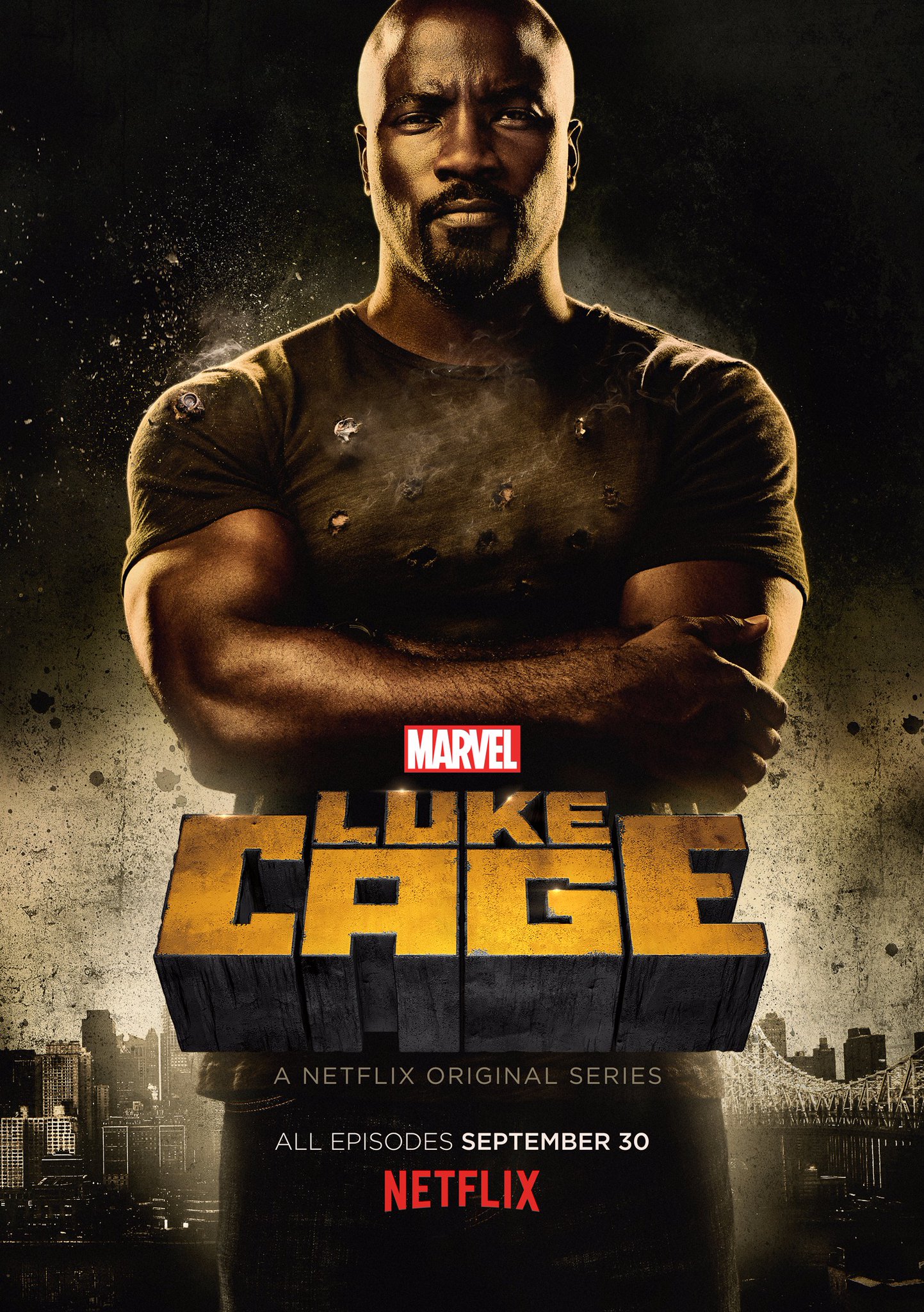 Luke Cage Story
Here's the plot, according to Marvel:
"After a sabotaged experiment leaves him with super strength and unbreakable skin. Luke Cage becomes a fugitive trying to rebuild his life in modern day Harlem, New York City. But he is soon pulled out of the shadows and must fight a battle for the heart of his city – forcing him to confront a past he had tried to bury."
We recently interviewed Mike Colter about where the show fits with Jessica Jones, and much more. Here's what he told us…
"I would like to think that while we are in the same world, it's going to feel a little more, I guess, urban is the word most people would say…The characters that live uptown are different than the characters that live in Hell's Kitchen, but you will see some crossover characters as you already noticed on the previous series. So there are similarities but definitely you're going to notice that you're in Harlem as opposed to Hell's Kitchen. We want to be true to Harlem as a part of town and distinctly different than Hell's Kitchen."
He also spoke about the tone of the show, Luke's actions, and the influence of the comics…
"As far as the Luke Cage comic books, Blaxploitation was so long ago when it was introduced to the fans, those stories, those comic books didn't help a lot because ultimately, we're trying to tell a story that's so modern day, every day, here and now, we didn't want to or at least I didn't want to get lost in the story they were telling back then."
You can read the full interview here.

Luke Cage Cast
Mike Colter will play the titular Luke Cage, a man who is wrongfully imprisoned and given super-strength. 
Marvel's Luke Cage Netflix series just keeps adding new characters. We've got a host of villains and some potential allies on the way.
Frank Whaley, known for roles in Pulp Fiction, Broken Arrow, Hoffa and, more recently, TV shows like Gothamand Ray Donovan, has been cast as Detective Rafael Scarfe. Scarfe first turned up in the Marvel comic books back in 1975 and has been an ally of both Cage and the Heroes For Hire, so we'll see if he takes on a similar function in the series. 
Cornell "Cottonmouth" Stokes is probably the series big bad, and he'll be played by Mahershala Ali (House of Cards). He's described as "a Harlem nightclub owner, and will become an unexpected foe in Luke's life when Stokes' criminal activities threaten Luke's world."
"Mahershala is an actor of extraordinary range and gravitas. As Cottonmouth he will really let loose," said Executive Producer/Head of Marvel Television, Jeph Loeb in a statement. "Luke Cage won't know what hit him."
Here's a little visual hint they dropped, too…
— Luke Cage (@LukeCage)
September 3, 2015
Deadline reports that Theo Rossi (Sons of Anarchy) has been cast as Shades, a career criminal and Cage's nemesis. He will appear as a regular on the show opposite Alfre Woodard's Minetta (rumored to actually be villain Black Mariah). 
Simone Missick has joined the cast as "Missy," described by Deadline as "a woman with a strong sense of justice." It looks like she's actually playing metahuman private detective Misty Knight, though, a character who fits right in with the street-level Marvel Universe being established on these shows. In the comics, Misty ends up with a bionic arm (courtesy of Tony Stark), but we'll see if any of that plays out here.
Rosario Dawson, who plays Claire Temple on Daredevil and Jessica Jones, will also reprise her role for Luke Cage. This shouldn't be too much of a story, especially given Marvel's plans to crossover all three shows in the future. In the comics, Claire was also a romantic interest to Luke at one point. 
"Luke Cage does take place up town. It's a different backdrop. How they get [Claire] uptown will be very unique, and you'll see it makes sense," Mike Colter told IGN at the TCA Press Tour. "It's seamless. We're in the same city. She knows of me, obviously, from a personal standpoint, but it'll be interesting to see because she will deal with me in a different way than she dealt with Matt Murdock…Ultimately I think she's going to be a very good companion for Luke. I think she's someone that Luke needs in his life at this time."
That sounds like she'll be around for a lot more than just a one or two episode cameo. Ms. Dawson will also appear on Daredevil season 2, which launches on March 18th.
Speaking of Claire Temple, Sonia Braga will play Soledad Temple (via TV Line), Claire's mother. That would seem to indicate that Claire's role in Luke Cage will be a bit larger than it was in Daredevil or Jessica Jones.
This is very cool. Producer/composer Adrian Younge and Ali Shaheed Muhammad of A Tribe Called Quest are collaborating to provide the score for Luke Cage, which showrunner Cheo Hodari Coker describes as having "a '90s hip-hop vibe." In that same interview (with Collider), he says he wants the show to be "The Wire of Marvel television, because we really deal with a lot of different issues."
It turns out that Paul McGuigan, the director of several episodes of Sherlock as well as big screen fare like Lucky Number Slevin directed the first two episodes of Luke Cage. How do we know this? He told everyone on Twitter.
— Paul McGuigan (@paul_mcguigan)
March 19, 2016
Between Mike Colter revealing the premiere date and McGuigan announcing his involvement this way, Marvel hasn't had a chance to make too many official announcements of their own.