News
Luke Cage Is Ready For The NFL Draft In A New Teaser
NFL scouts need to take notice: Luke Cage is a can't-miss prospect.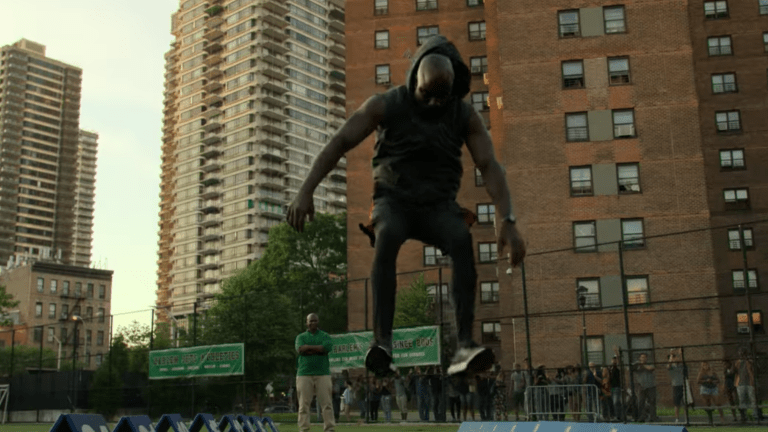 Luke Cage: Hero For Draft? With the NFL Draft starting on Thursday, Harlem's hero is one prospect flying under the radar. He's built like a linebacker and is as strong as all 22 men on the field. Scouts might have overlooked Luke Cage, but in a new clip released by Netflix, the Power Man is living up to his nickname.
In the video, Cage puts Olympic athletes to shame in a broad jump, flicks a 400 pound tire with his wrists, and runs a 40-yard-dash that makes Deion Sanders, Chris Johnson, and Odell Beckham Jr. look slow.
There are some special guests encouraging the Marvel hero. New York Jets coach Todd Bowles times Cage on the 40. ESPN broadcasters Jemele Hill and Michael Smith are on the sidelines wowed by his superhuman feats. It's all perfectly believable since Mike Colter is one of the few actors that actually looks like a superhero.
Will Luke Cage's combine workout land him in the first round of tonight's NFL Draft? I know the Jets can use a player with that kind of brute strength and swagger. If he goes undrafted, we'll certaintly see the Hero For Hire when he returns to Netflix for Luke Cage season 2 on June 22nd. You can read everything we know about the second season right here.