News
Luke Cage: Mike Colter talks revival possibilities
Marvel and Netflix have confirmed that Luke Cage season 3 will not happen...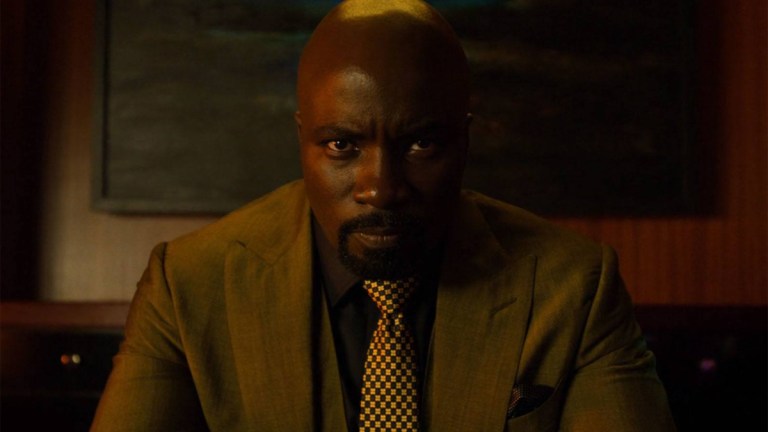 Things were certainly going to be different in Harlem after the conclusion of that awesome latest season, weren't they? Well, at least that's what we thought was going to happen, and then Netflix went ahead and announced that Luke Cage season 3 wasn't happening, cancelling the series after its second (and best) season.
"Unfortunately, Marvel's Luke Cage will not return for a third season," Netflix and Marvel TV said in a joint statement. "Everyone at Marvel Television and Netflix is grateful to the dedicated showrunner, writers, cast and crew who brought Harlem's Hero to life for the past two seasons, and to all the fans who have supported the series,"
This was a shock and a shame. The previous season of Luke Cage was terrific, and perhaps one of the best seasons of Marvel Netflix programming. There had been some early reports that a Luke Cage season 3 writers' room has been convened a few months back, but if it was, it didn't make any difference.
Luke Cage star Mike Colter has been speaking with comicbook about the show's cancellation. "It was bittersweet. It kinda did catch me off guard. I don't think I was as shocked as most people were because I was a little closer to it."
Indeed, the actor's mood seems to be very much more along the lines of 'disappointed, but not surprised':
"There were some things, some tell tale signs, that were not quite feeling right for me. Although we had an internal pick up, amongst a certain amount of people who were close to the project, and we were moving forward with the writing and writing the group writers room, et cetera. There was a lot of stalling. There was a lot of things that didn't feel quite right. Then, deadlines. One deadline would come and it would go. Another deadline would come, it would go. There were some things that started to feel a little odd. So, when it happened, I was like, 'Eh.' It wasn't that much of a shock. But yeah, still shock."
Colter went on to reassure fans that while he appreciates their attempts to get Luke Cage back in business, he doesn't hold out much hope, at least while Netflix is in charge of whether that'll happen:
"I don't know that it's something that fans can do, necessarily. I think it's a real network/studio thing. I think it'll resolve itself, one way or the other. There just needs to be some time. Maybe I'm wrong. Maybe that's it. But I don't think the fans… as much as the fans — the outpouring of the fans is very touching and well received and it'd be appreciated — I don't think it's gonna make anything happen, but it's nice to know that. I think, ultimately, if it comes back, it'll probably come back because of the fans demand for it. I don't think that their work is going in vain. It just may not happen as soon as they want it to."
More if we get it.