News
Lucille Ball Movie with Cate Blanchett Picked Up by Amazon Studios
Amazon Studios will produce a movie about Lucille Ball of I Love Lucy fame with Cate Blanchett and Aaron Sorkin attached.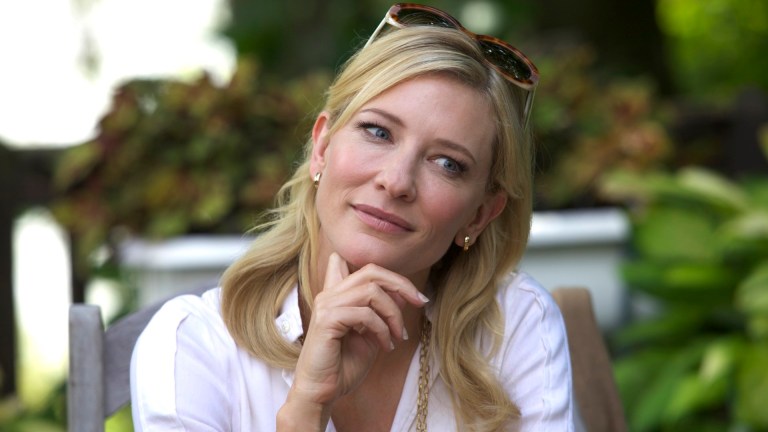 Amazon Studios is really starting to leave its mark on moviemaking in 2017. Just this year, they produced two of the finest independent films of the year—The Lost City of Z and The Big Sick—and they're already looking toward the future. And generally speaking, casting a screen legend like Cate Blanchett as another one named Lucille Ball seems like a smart bet.
Indeed, Deadline broke the news that Amazon Studios has acquired the film rights to Lucy and Desi, a long simmering film production that has Blanchett attached to play Ball, the star of I Love Lucy. The project has long been of interest, not least of all because in addition to its Oscar winning star, it also has a screenplay by another Oscar winner, Aaron Sorkin of The Social Network, Moneyball, and Steve Jobs fame. The film has been in development for several years with Todd Black, Jason Blumenthal, and Steve Tisch of Escape Artists set to produce. Yet it's interesting how it is a studio associated with the streaming market that could make this project happen.
The production will now put an eye out on who should play Desi Arnaz, the real-life husband of Ball who played Ricky Ricardo on I Love Lucy, the Cuban band leader in that 1950s landmark television series. They even produced the show together until the two's divorce.
Currently no director is attached, but that too will likely change soon, especially since the production has more freedom than many other accounts based on Hollywood icons. While Ball and Arnaz's marriage fell apart, their production company was a huge success, going on to produce Star Trek after I Love Lucy ended. The film has the rights to explore much of this as the couple's real-life children, Lucie Luckinbill and Desi Arnaz Jr., have authorized this production, allowing Sorkin to pull from both Ball and Arnaz's actual memoirs of their lives and troubled romance.
Undoubtedly, there may be reason still to love this Lucy with Blanchett in the red hair.
Read and download the full Den of Geek Special Edition magazine here!