News
Lucifer Canceled By Fox After Three Seasons
Fox has canceled the fantasy police procedural Lucifer after three seasons. We'll always have Paradise Lost.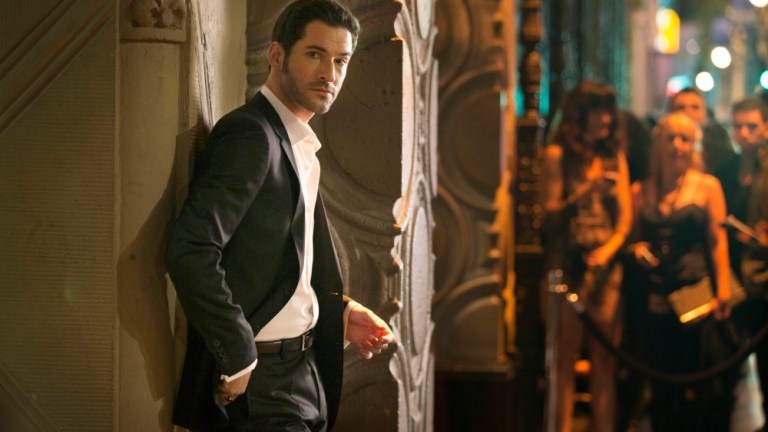 The night has come for our old friend Lucifer Morningstar. 
Fox has canceled the Neil Gaiman adaptation about a very bored Satan after three seasons. 
Lucifer was another show about a comic book character on a network schedule full of them. It always had a bit of an underdog spirit, perhaps because it featured one of literature's most important underdogs ever in Lucifer Morningstar, or maybe because it was paired with a much higher profile comic property on its own network in Gotham. 
Both shows ratings started out strong but began to flag this season. Lucifer pulled in an average of 4.1 million viewers including DVR playbacks. Gotham seems to have survived Fox's itchy trigger finger and it's entirely possibly the network has decided to eliminate one comic book adaptation so the other can live. 
Lucifer starred Tom Ellis as the titular Lucifer Morningstar a.k.a. the actual freaking devil. Lucifer is bored and unhappy with his life reigning over lost souls in Hell so he decides to do what any self-respecting demon would do: he heads to Los Angeles. While in L.A. he runs a nightclub "Lux," and after he becomes entangled in an active LAPD case, he is invited into the department to serve as a special consultant. 
Yes, Lucifer's logline really was "what if the devil was in a buddy cop TV show" but somehow it all worked. The show's most recent episode was very well-received and considered a series' highmark by several critical sources – including this very website. 
The now series finale will air Monday, May 14. 
Deadline first reported the news and Lucifer actor Tom Ellis confirmed it via Twitter.
There are a lot of lost shows out there now looking for a home at the moment. While there is no official word or rumor about Lucifer getting picked up by a streaming network yet, the current top trending topic in the world on Twitter is #SaveLucifer at the time of this writing.