News
Lost in Space Graphic Novel Coming This Fall
Legendary Comics will expand upon Netflix's Lost in Space storytelling by introducing a four-part comics series being previewed at SDCC.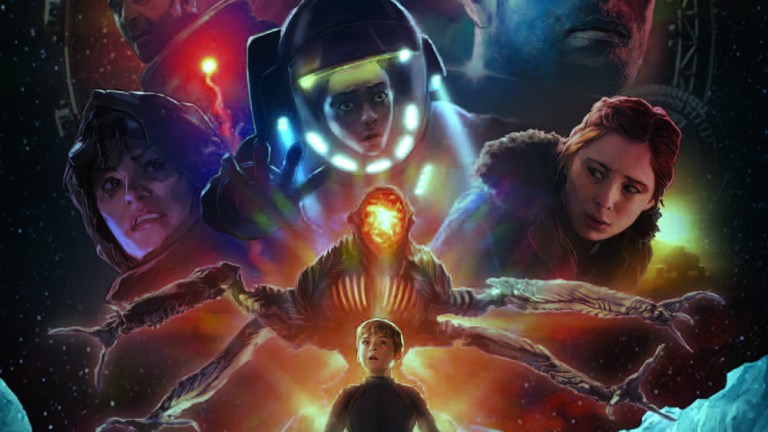 Lost in Space debuted on Netflix this spring to favorable reviews (including here at Den of Geek), and now the adventure will continue  in a thrilling four-part graphics novel expansion by Legendary Comics. The new comic series will invite fans to dive deeper into the backstories of their favorite characters from the sci-fi reboot, taking the Jupiter 2 where it has never been before. Entitled, Lost in Space: Countdown to Danger, the books will feature all-new stories of the full crew on the show, including the Robinsons, the Robot, Dr. Smith, and Don West.
The comic series is a natural fit for Legendary, whose television arm produces the series for Netflix. "At Legendary Comics, we love the new television series, so we couldn't be more excited to expand the world of show with previously untold comic book adventures," said Robert Napton, Senior Vice President of Legendary Comics. "There are some surprises in store we think fans will love."
For those not familiar with Lost in Space, the Netflix version of the story takes place thirty years in the future when, en route to a distant colony, the Robinson family finds itself thrown off-course with their ship crash-landing on a mysterious and dangerous planet. The Robinson family must rely on their training, discovering that no matter how lost they are, their family is their home. The new graphic series offers readers the chance to explore new missions, not aired on television, as our heroes struggle to survive in an unknown world full of new creatures, unexpected visitors, and new danger. There are other elements that appeal to those hoping to expand upon the stories being told in the revival of the science fiction classic. "What is exciting about comic books is that they are not limited by budget—only by the imagination," said Executive Producers Kevin Burns and Jon Jashni. "This Lost in Space comic is no exception. Legendary Comics has outdone themselves this time."
Fans attending San Diego Comic-Con 2018 will be invited to get a sneak peek at Lost in Space: Countdown to Danger at the Legendary Comics panel on Friday night featuring comic scribe Richard Dinnick, as well as participate in other Lost in Space activities happening throughout the weekend. The first volume of the four-part series will be available in October 2018 online and in retail stores, with the subsequent volumes throughout 2019.