News
Lord of the Rings TV Series Names Showrunners
Amazon and Warner Bros. are bringing a Lord of the Rings TV series to life.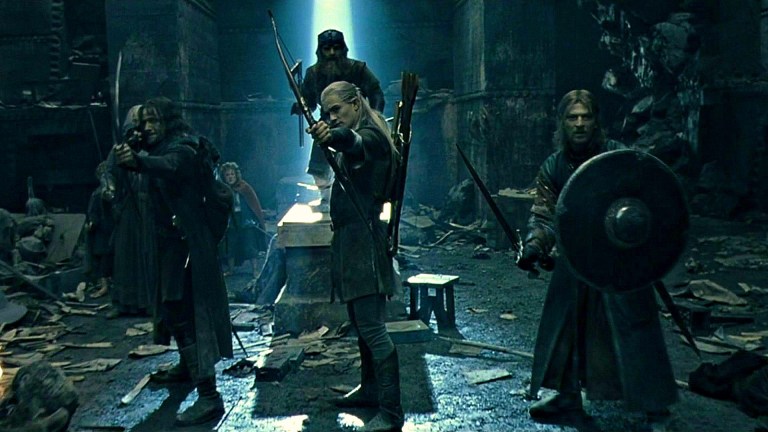 Warner Bros. is working with Amazon to develop a Lord of the Rings TV series. Warner Bros. and the Tolkien estate have apparently been considering this option for some time, and Amazon has committed to multiple seasons and a possible spinoff, as well.
This is quite a match. Amazon has plenty of acclaimed programming (we're big fans of The Man in the High Castle and The Tick among others), but doesn't have the kind of genre-focused mega franchise that, for example, chief competitor Netflix has with the assorted Marvel shows or HBO has with Game of Thrones. Lord of the Rings would certainly solve that problem.
JD Payne and Patrick McKay (currently of Paramount's Star Trek 4) are going to serve as showrunners on the Lord of the Rings TV series for Amazon. "The rich world that J.R.R. Tolkien created is filled with majesty and heart, wisdom and complexity," the duo offered in a statement. "We are absolutely thrilled to be partnering with Amazon to bring it to life anew. We feel like Frodo, setting out from the Shire, with a great responsibility in our care — it is the beginning of the adventure of a lifetime."
No other details are currently available, other than the fact that it will "explore new storylines preceeding The Fellowship of the Ring." This is a smart move. Peter Jackson's trilogy of films are towering, inescapable icons of the genre, and it's difficult to imagine the story of Frodo and the Fellowship getting a better page-to-screen translation. The Hobbit films are another story, of course, but again, Jackson's 18 hours or so of Tolkien adaptations aren't something I imagine any filmmaker or showrunner would be in a hurry to compete with.
But fortunately there's so much other material out there, from the various appendices to the books themselves to Tolkien's The Silmarillion, there are lots of Middle-earth stories that could fuel several seasons of TV and flesh out the world of Middle-earth, and if that's successful enough, by the time they get around to telling the stories of Bilbo or Frodo, the Jackson films might not pose the obstacle they do now. 
In any case, it may be awhile before we see this and there is no release date. But we'll keep a careful eye on this going forward.