News
Looney Tunes Reboot Coming in 2019
Bugs Bunny, Daffy Duck, Porky Pig, and all your favorites will return to screens next year.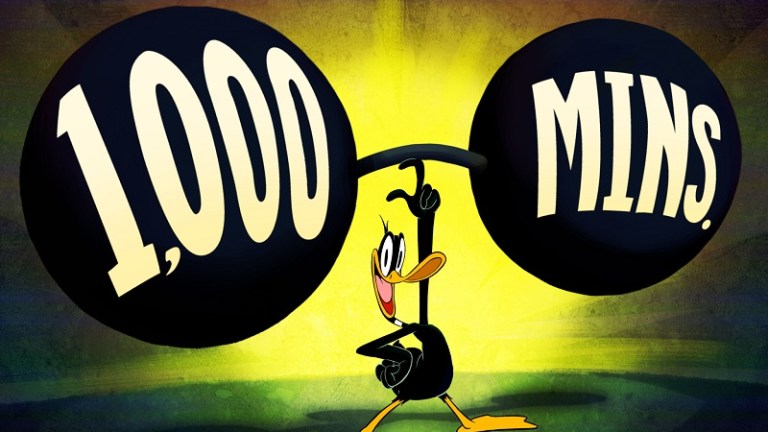 It's weird to think that seemingly timeless characters like Bugs Bunny or Daffy Duck might have run their course in pop culture. But Warner Bros. has seem a little stumped as to what to do with the Looney Tunes property over the last 20 years or so. There were the assorted movies of varying quality (and a number of false starts), and a recent animated series that was considerably better than it got credit for, but it has seemed like quite some time since they were at the top of their game.
This might just change as the characters return to their roots in 2019. Warner Bros. has promised 1,000 minutes of short form content. But here's the really interesting part: they're promising a "cartoonist-driven approach to storytelling…Each cartoon will vary from one to six minutes in length and, from the premise on through to the jokes, will be 'written' and drawn by the cartoonists allowing their own personality and style to come through in each cartoon." 
"The Looney Tunes are one of the most beloved group of animated characters in the world" said Sam Register, President, Warner Bros. Animation and Warner Digital Series in a statement. "Looney Tunes Cartoonsplaces these characters into the hands of some of the best artists in the business and into an animated shorts format that will remind many of the time when they first fell in love with Bugs, Daffy, Porky and the rest of the gang."
This is certainly different, and really encouraging. This isn't a radical reinvention of the concept (let's never mention Loonatics Unleashed ever again), but rather an attempt to go back to the spirit of the original theatrical shorts. And considering how media is consumed these days, in increasingly bite-sized portions, this seems like an idea whose time has come. Now, who wants to help me with my pitch on the return of the movie serial?
No word on when this will launch other than 2019. We expect there will be more news on the cartoonists they recruit soon.