Features
Looking back at the BBC's House Of Cards
Ahead of the US remake feat. Kevin Spacey hitting Netflix, Michael revisits the BBC's fantastic 90s political thriller, House Of Cards...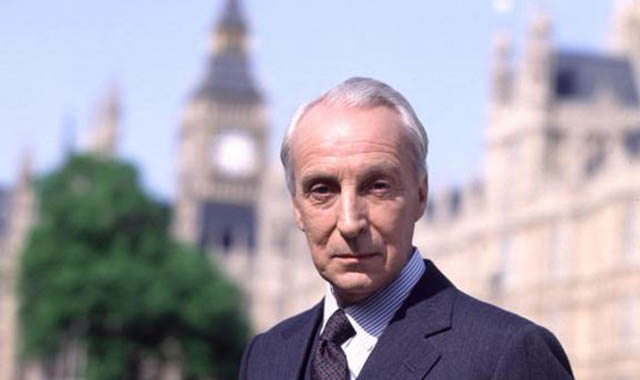 Politics, as even the most casual observer will know, can be a dirty business. Cut-throat, nasty and bloodthirsty, it takes a certain type of person to survive it. It takes rather another type of person to prosper. That type, while being unpleasant in the flesh, can make for seriously good television. House of Cards, which has recently been remade in the US, is definitely that, a thrilling drama that boasts one of the most deliciously malevolent leads ever to grace the screen. 
Despite the universal appeal of the theme, House of Cards was so firmly attuned to the era in which it was made that looking back, it's become an unintentional period piece. The central plot is ignited by the fall of Margaret Thatcher from power. Written as fiction, it became fact during the show's run. Thatcher was ousted between the broadcast of the second and third episodes, which, by the necessities of the plot, was the best possible time for her to go. 
The general political background is also very much of its time. The Conservative government has been in power for a decade, and we're in the middle of Labour's wilderness years. With the Conservatives' place in government assured, the drama focuses on wranglings within the party itself. Labour are reduced to mere pawns, used to embarrass the PM. Backbench Tories are used in the same way and so are the varied hangers-on, advisers and journalists. There is very little in the way of policy, or the effect of these events on the country. The drama's sole concern is with the game of politics, and is all the more enjoyable for it.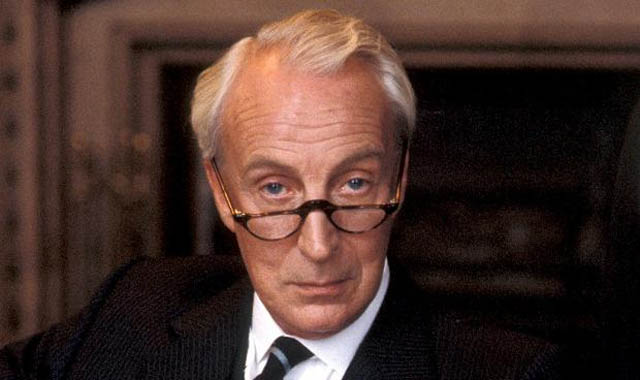 The game's champion player is Francis Urquhart, the Machiavellian MP whose quest for power provides the plot's motive force. Passed over for promotion by the new Prime Minister Henry Collingridge, Urquhart exacts revenge by plotting to remove Collingridge and install himself in No. 10. If that means getting his hands dirty, then so be it. 
Cold, precise and patrician, Urquhart is the very model of Establishment evil. His manners are as impeccable as his vowels, which are as exquisite as his bespoke suits. He makes frequent asides to camera, explaining his actions to the viewer, and, in doing so, reveals his utter ruthlessness. He masks it well. His political dexterity is such that the more he does to harm an enemy, the more they come to like him and even to rely on him. He drips soothing sugar words into their ears even as his knife slips through the gap in their shoulderblades. 
He's no less seductive to the viewer. Having Urquhart break the fourth wall is a neat structural trick. As expositor, Urquhart is the viewers' guide, forcing us to take him in our trust. The viewer is made to feel part of the scheme, guilty by association. He's an anti-hero of the first rank, of equivalent stature to J.R. Ewing, Al Swearengen and yes, Stewie Griffin. As with them, you recoil from the morality of his actions, but he is so utterly compelling that you cannot help but be swept along in his schemes.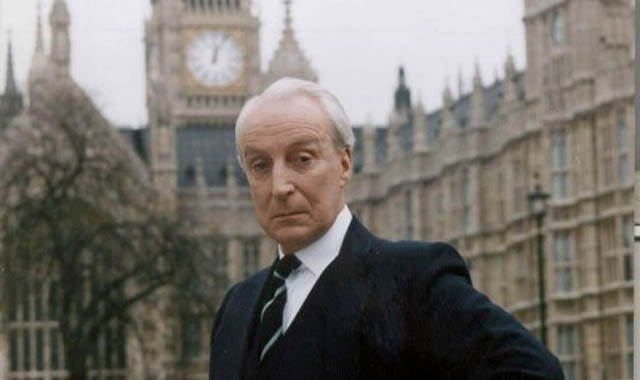 The refrain, "he's the best…since the war" is a reminder that his was the last generation of senior British politicians with any real memories of 1945. Although they ostensibly share a similar background (Urquhart, like David Cameron, is an Old Etonian) he is of a markedly different breed from the 'school run' MPs of the early twenty-first century. The scene in which Mr and Mrs Urquhart conspire to launch his pursuit of Downing Street takes place at night in the privacy of their own home, but just look at his attire: three piece suit, buttoned up to the top with tie neatly in place. Contrast that with the open-necked shirt government of today, or even, if you must, Nick Clegg's notorious 'onesie'. 
As the dastardly Urquhart, Ian Richardson delivers the performance of his career. He relishes the role, and delights in his duplicity. His mannerisms support the dialogue perfectly; all smug smiles and arched eyebrows. Note how his impeccable manners even extend to his monologues, gently excusing himself when he has to leave for a meeting. It's a performance peppered with casual intimacy, designed to draw the viewer in to his confidence. It works brilliantly. 
He's as good with the vinegar as he is with the honey. The scenes with him in his role as Chief Whip are a joy. Flanked by his trusty sidekick, the sinister Tim Stamper, Urquhart carpets a succession of unfortunates, forcing them to declare their vices (while demonstrating that he knows full well what they have been up to). They think he's helping them. In truth, he's assembling a fleet of lackeys, all unaware of how they are being used.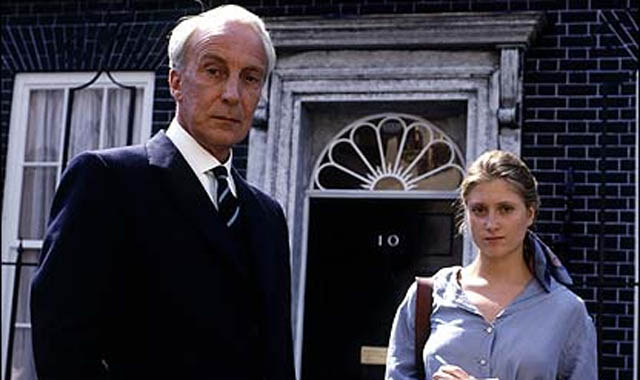 His primary lackey is the journalist Mattie Storin, played with a wide-eyed youthful enthusiasm by Susannah Harker. Keen to make her mark on a cynical industry, she finds herself drawn to Urquhart in the false hope that he will be her ticket to success. His corruption of her is so comprehensive that she cannot see the truth before her very eyes. Until it's too late of course. It's a tragic, not to mention weird, relationship but it all makes sense in the context of Urquhart's singular goal. 
Urquhart is vivid without being cartoonish and a more complicated figure than memory suggests. In his early meeting with the new Prime Minister we get to see him at his weakest, awkwardly seething, cracking his knuckles and visibly wincing with indignation. He is not without a temper and occasionally lets his real personality peek through his polished veneer.  
Later, even his charm fades and, as the drama unfolds, the real human cost of his actions becomes apparent. His growing nastiness as he approaches his goal is understandable. There are fewer people who need to be persuaded and rather more who need to be forced. 
The viewer may have small sympathy for a politician losing a cherished position, but when his family begins to suffer, or a young journalist is terrorised, or a man is driven to the very brink of despair, it becomes a challenge to support Urquhart. Always one step ahead, Urquhart challenges the viewer directly. He points out that he has always acted in the best interests of the country and that he was always the best man for the job. He loses a little of his likeability as he embraces outright villainy, but by then of course it's too late, and as viewers, we've seen the whole thing from the start. We are already his accomplices.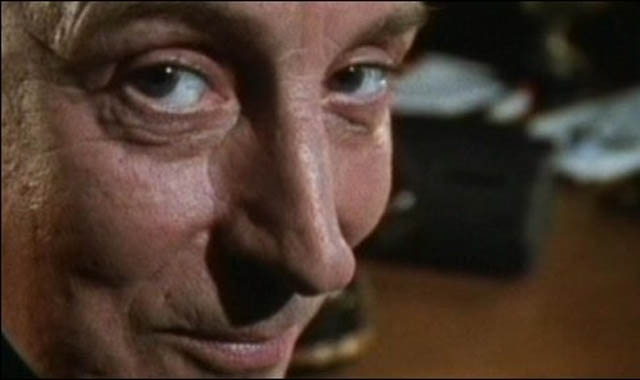 Of course we are. The Rt Hon. Francis Urquhart can be very persuasive.
House of Cards (US) starring Kevin Spacey comes to Netflix on Friday the 1st of February.
Follow our Twitter feed for faster news and bad jokes right here. And be our Facebook chum here.